Album Review: Binking Golding – Abstractions of Reality Past and Incredible Feathers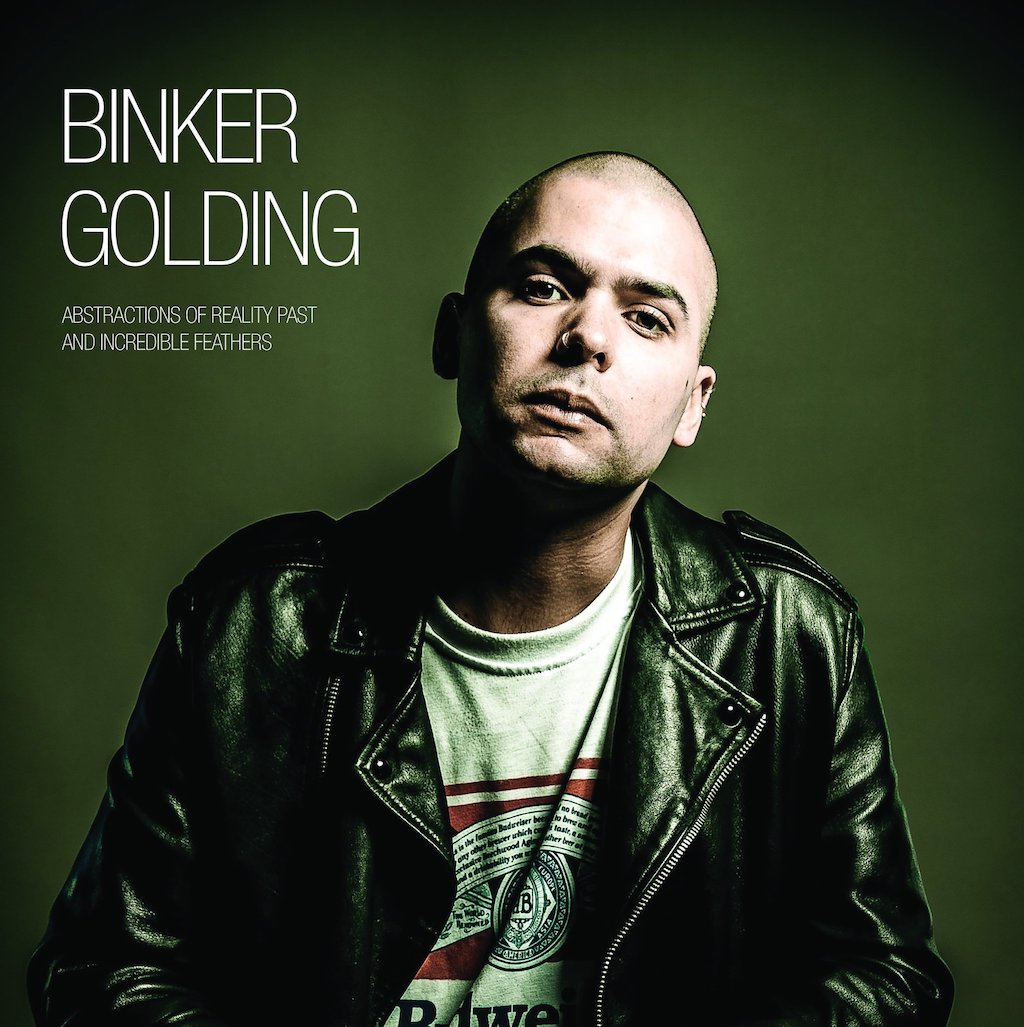 Binker Golding
Abstractions of Reality Past and Incredible Feathers
(Gearbox  GB1555)
Binker Golding constantly confounds expectations. His duo act with Moses Boyd opened the doors to TV appearances and international touring with its raw yet accessible streetwise distillation of beats and melody: his role as sideman with Mr Jukes and Zara McFarlane might lead some to suppose that his muse tends towards the radio-friendly. Yet he's simultaneously involved in a very progressive free-improv duo with Elliot Galvin, takes an active role as an educator with Tomorrow's Warriors, and has been described by Gary Crosby as "an incredible composer, probably the best we have now". So what can we expect from this, his first quartet release?
As ever, the results are something of a surprise. Golding has chosen to work within the area developed in the late 80s and early 90s by artists like Michael Brecker and Joe Lovano, sometimes described by the loose catch-all 'post-bop', that married the harmonic sophistication developed in the 1970s with the punchy rhythmic complexity of fusion. The twin streams of M-base and Marsalis-style revivalism placed the emphasis on traditional acoustic instrumentation and original compositions that sought to tie together the jazz-rock, free and bop languages and you can hear traces of all these influences here. 
Golding's saxophone sound is the dominant voice throughout, punchy and centred through all the registers, crisply articulated with a tough chewy tone reminiscent of Joe Henderson or New Yorkers like Jerry Bergonzi and Bob Berg. A second listening reveals the care and attention to detail evident in the compositions: these are not minimal blowing vehicles but carefully wrought artefacts. I Forgot Santa Monica starts with a jaunty, bluesy melody/groove combo that Eddie Harris might have enjoyed but quickly veers off into a more complete harmonic development over powerful swing. Exquisite Sea Green has a tightly plotted rhythm track, like an acoustic Weather Report. Skinned Alive, Tasting Blood has a bassline that suggests dub reggae and see-saws artfully between dark altered-scale tension and melodic release. … and I Like Your Feathers is reminiscent of some of Roy Hargrove's soul-flavoured compositions. You, That Place, That Time is warmly melodic. Joe Armon-Jones really shows his mettle as a boldly imaginative soloist, by turns lyrical and crisply modernist, and a very accomplished acoustic pianist with a light but assured touch. His more familiar guise as a purveyor of wavy dub-heavy funk has rather obscured his talent as a straight-ahead jazz player with a distinctive voice, and his blend of gestural devices, modern jazz language and occasional soul-jazz inflections is a perfect mirror of Golding's own voice. The rhythm team of Daniel Casimir and Sam Jones is crucial to the success of the project: tight, precise and powerful with Jones's high-tuned snare nicely captured in the mix to give the necessary fusion clout. The compositions hang together to give a real sense of unity and progression not always found on contemporary jazz releases. Fluorescent Black starts with a nagging two-note motif before swinging off into some tasty modal jamming as a suitably celebratory closer. This album sits well alongside Sarah Tandy's Infection In the Sentence release (on which Golding was the featured sax player) as an example of contemporary Brit players engaging with the transatlantic mainstream and making it their own.
Eddie Myer