December Issue Free to Download
The December issue of Sussex Jazz Magazine is available to download for free via this link: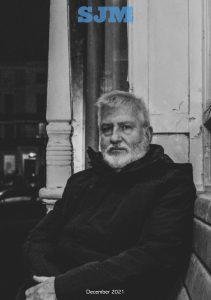 In this issue Charlie Anderson interviews bassist and composer Terry Pack ahead of the 'Conference of the Trees', a festival at Ropetackle Arts Centre in Shoreham in January that features bands associated with Terry Pack's Trees.
Simon Adams discusses Jump, the debut album from Myra Melford, in his Jazz Essentials column.
We also have album reviews by Eddie Myer who reviews new releases from Jelly Cleaver, Kevin Figes, Harvey / O'Higgins Project, Alex Hitchcock and Kinetica Bloco.
You will also find Big Band Scene, our regular big band column by Patrick Billingham, together with listings for December.