Eric Ford interview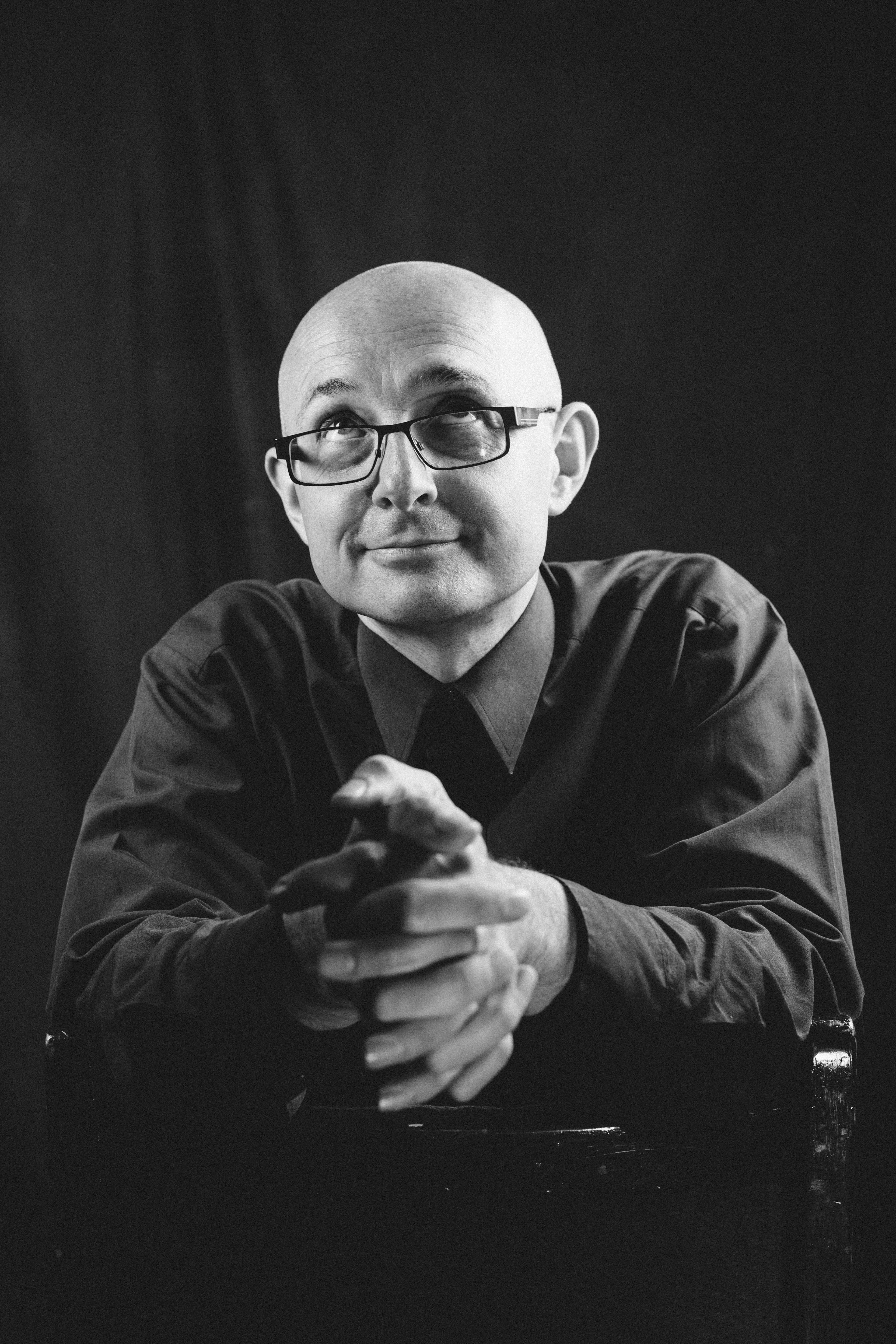 In-demand drummer Eric Ford has been performing with the contemporary jazz trio Partikel, and with vocalist Val Wiseman, as well gigging with top players on the London jazz scene. SJM editor Charlie Anderson sat down to chat with him, shortly before he appeared with Matt Wates at The Verdict in Brighton.
How did you get into jazz?
"My parents were both fans of swing and they used to listen to a Sunday lunchtime programme on Radio 2. And on that I heard Gene Krupa playing with Benny Goodman (on their 1963 reunion album); his brush solo on a track called Runnin' Wild is what inspired me to take up the drums because I loved the brightness of the sound and the energy of the performance. Also, around the same time, there was a jazz weekend on BBC2 and there was film of Duke Ellington with Louie Bellson on drums and I remember finding that very atmospheric. There was grainy black-and-white footage of them playing a slow blues and I was really struck by it."
So how did you get into playing jazz? At school?
"I played at home, to records, and because my parents were fans of big band jazz that's where I started. Mostly I played to Count Basie and Benny Goodman. One time I was out with my mum in Southport (where I grew up) and in the arts centre foyer there was the Sefton Youth Jazz Orchestra giving a concert. So I went up and introduced myself. As with all youth jazz orchestras, they have a high turnover because people go on to university or wherever. So when the drummer left I went and auditioned and took over from there. That was when I was maybe 15. Then I went to a jam session in Southport and met a guy from Liverpool called Colin Campbell who then got me onto a regular Sunday night gig at the Central Hotel there. And because I'd only been playing swing up until that point he made me some cassettes with lots of bebop classics on (such as Jordu and This I Dig Of You). That was how I got into more modern jazz, really, through Colin. He now lives in Walthamstow, though he doesn't play that much these days. From bebop I got into the rest of jazz chronologically and most other music from jazz or from playing it for work."
What projects are you currently involved in?
"I'm involved in lots and lots of different projects, which is partly a result of most of the projects not having much work, and the fact that it takes a long time to get anything going when you're doing original music. Also "life gets in the way" sometimes and there are three cd projects that are half-done because the bandleaders have had a child and just don't have time to finish everything yet, or because they've had to prioritise the well-paid work which will pay for their own project. So (like most musicians) I have lots of projects running concurrently, some of which work once a month, some of which work once every 3-6 months or do an occasional tour, and some of which do one gig and never work again. It's a very varied bunch of things."
"This year, there are two bands that I'll be relatively busy with. One is Lady Sings the Blues which is Val Wiseman's Billie Holiday tribute, because it's the centenary of Billie Holiday's birth. The other members of the band are stalwarts of the British jazz scene and it's great to play swing with guys who've been doing it for sixty years or more! Pianist Brian Dee is particularly enjoyable to play with from a drum point of view as his time feel and comping are so great."
"The other one is Partikel, which is quite a contrast to Lady Sings the Blues. We did an album last year with a string quartet and that's going to be released in May on Whirlwind Recordings. There are a lot of dates up and down the country in support of that and hopefully some dates abroad later in the year. Obviously there are bands that I play with as the first call drummer and there are quite a lot of other bands where I'm filling in for someone else."
"One thing that took up a lot of my time at the start of this year was recording drum solos with loops. The loops are vamps that I solo over with different bands that I play with. But whilst I was practising for those solos, I came up with lots of stuff that was out of context and unusable on the actual gig, because it wouldn't have fitted with what came before. But if you go straight into a solo on YouTube with a vamp, you can create your own context. So I've come up with a bunch of approaches to several of the solos, which I found interesting and hope other people find interesting too. But it's been quite time-consuming: recording and then mixing and editing them and so forth. I hope to get them on YouTube by the end of April."
"Hopefully it will make people more aware of aspects of my playing that don't generally get exposed on the gigs I do. So they're very varied stylistically and some of them involve the superimposition of different meters and it's not the kind of thing that you can do on a gig where the other musicians aren't prepared for it. You can't just throw it in otherwise the whole thing could just collapse. Hopefully it might broaden my field of work even more."
What do you do outside of performing?
"I've got a very small amount of private teaching. It's useful to have some stable income, since gigging varies from week to week. It's hard to find musicians these days – including very, very good ones – who don't teach. Even top-level stars teach. It makes you analyse how you do what you do and it also makes you think about the most efficient way to pass that on to other people. I think it's to be embraced. I guess the problem is when you take too much teaching on and obviously what constitutes 'too much' varies from person to person. I'm happy with a fairly small amount for the moment, because I'm playing quite a lot."
What advice would you give to up and coming drummers?
"Be honest with yourself and do it because you really, really want to, because there's no other good reason to do it. Listen to and try to play all styles of music convincingly. Don't specialise. Learn to read. I'm sure other people would vehemently disagree with some of that advice."
Tell us a bit more about Partikel.
"Partikel is the band where I probably have the most freedom to come up with unusual drum parts and play very loosely and busily because it's only saxophone, bass and drums. With there being no guitar or piano, there's a lot more room, sonically, for the drums. And also, Duncan Eagles (the saxophonist) and bassist Max Luthert play very interactively. So it's challenging, interesting and fun and we try to play melodically as well. It's not just a 'bash'. And I like to think there are a lot of interesting textures and things that you wouldn't necessarily hear other bands playing too. The material on the new CD (String Theory) is a challenge for me because we have a string quartet playing with us. So I have to make space for them and avoid smothering them with volume. I've tried to do this partly by playing some hand percussion – mostly udu and tabla. This should all be refined during the course of the gigs we have over the summer. The string quartet features Benet McLean, who is a really astonishing soloist, on violin as well as piano. Benet's soloing skills (as well as the quality of Duncan's writing) should help to distinguish this string quartet plus jazz band CD from the welter of others – we hope !"
Eric Ford performs with Partikel at The Verdict on Friday 26th June.
The Partikel album String Theory will be released this summer on Whirlwind Recordings.
Photo of Eric Ford by Rachel Zhang.
For more on Eric Ford visit his website: