Mark Edwards Interview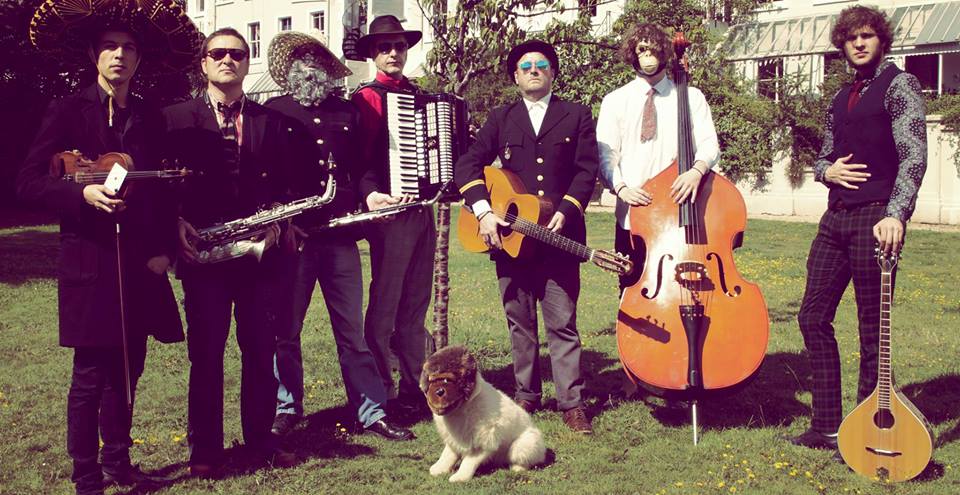 Pianist and composer Mark Edwards talks about his ensemble project The Cloggz.
Tell us a bit about your band The Cloggz. How did it get started?
I had the idea in mind of The Cloggz for a couple of years before acting on it. Like many musicians, I have ideas for different bands I'd like to form every day, but this one stuck with me.
I knew the sound I was after; a bunch of jazz musicians who've formed a tango group and then run away with the circus! The accordion, violin and alto saxophone front line was a big part of it, as well as using any other instruments we could get our hands on: banjo, xylophone, ukulele, glockenspiel etc.
I also had a set of material in mind. arranging pieces which I have loved for many years, from various genres and composers; Ennio Morricone, Brad Melhdau, Tom Waits, Fauré, John Williams etc.
It was also important to me to work with musicians from the Brighton area so that extensive rehearsal would be practical. The music is very detailed and reliant on intricate ensemble playing. All the musicians are very dear friends to me, the astonishing human being that is Julian Nicholas (wind) I have known and worked with for nearly 30 years. Dave Trigwell (drums) changed my life when I first heard him; I was only 18 years old, he still blows me away now.
2014 was a good year for The Cloggz with sell-out concerts in Brighton. What have been your favourite gigs?
Yes, the two shows at the Unitarian church in October were a definite highlight for me, a couple of the most enjoyable gigs of my career. We had great crowds both nights, and a really touching response from many people.
We rehearsed a lot for those shows, and it was really satisfying to work on the music in such detail, and I feel the standard of the group raised to a new level.
I incorporated elements of film, storytelling and dance, which was exciting, and a really fruitful exercise in exploring where we might go with future performances.
I want our concerts to be a theatrical journey, and a thought provoking and moving experience for the audience.
I am so grateful for the level of commitment in the band, and also the production team who helped us. It feels like we have a lot of good will around us at the moment which is inspiring, an essential in getting a new project off the ground.
Tell us about the album that The Cloggz have coming out in 2015.
We've been working on the record for over a year now and it's been a real labour of love. I am hoping it will be finished by the end of January and released in the spring.
We have recorded the album at The Retreat Studios, in Ovingdean, which has a great piano, great sounding rooms and is in a beautiful peaceful setting. Chris Philips has helped us achieve a wonderful natural sound, with his meticulous microphone placement and vintage recording equipment.
As I said, when I first began the group, the intention was to largely play material by other composers, but as we have developed our own sound and style, we've ended up writing a lot of the record ourselves.
There are contributions from myself, the fantastic Terry Pack (bass) and Julian Nicholas, and it's also been exciting to write with two superb vocalists; Imogen Ryall and Gabi Froden.
There are a still two or three pieces that are not original, for instance the theme from the film Schindler's List, which is a stunning performance by Ben Sarfas (violin) and always a live favourite with audiences.
An exciting element of the group is that between us we can cover a very wide selection of instruments, which is so much fun to write and arrange for. Our accordionist, Neil Corin, (who is a gifted pianist and organist) also covers xylophone, glockenspiel and anything else we throw at him, and our youngest member Eden Townend, at the age of 18 is already an incredible guitarist and banjo player.
I can't wait for people to hear the record, and I'm eager to carry on exploring new musical possibilities in 2015; we're already writing the second album.
Hope to see you at one of our upcoming shows.
This interview appeared in the January 2015 issue of SJM, available here.