Rachel Musson Interview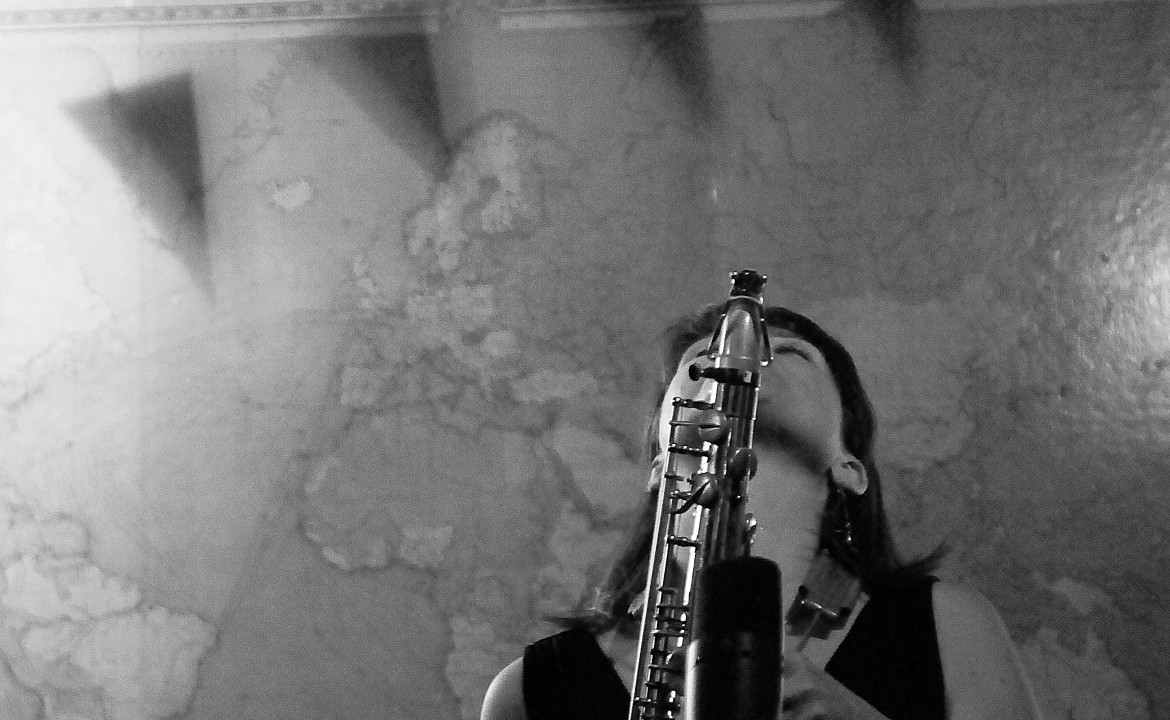 Saxophonist and Inner Space member Rachel Musson spoke to SJM editor Charlie Anderson about the upcoming Inner Space gig and the other projects that she's involved with.
How did you first get into playing music?
"Well, it was quite a long time ago. I started playing flute at school and at some time I picked up the saxophone, which is the common trajectory. I grew up in South Wales in a place called Porthcawl, when I was 14 the jazz summer school was happening. It's quite an established jazz summer school. It has a long tradition, and at the time it was run by Dave Wickens and Simon Purcell. Prior to that, Tony Oxley had run it in Pontypridd. That changed everything for me. It was a bit of a sudden mind-opener. There were lots of young musicians from Loose Tubes teaching on it and then they got Tony Oxley in to do a workshop and Steve Arguelles, John Taylor, Norma Winstone. It was just incredible, at that age, to be exposed to all those musicians. After that, I came up to London at the age of 18 to go to university and I chose London because it would give me access to the UK jazz scene, I've been here ever since."
How did you find it, getting into the London jazz scene?
"It was really difficult, actually. I was studying a music degree but it was at a university rather than a music college, so there wasn't a lot of jazz on our course. It was just a case of starting to go to jam sessions, which was the main way that I started to meet people. I'd go to loads of gigs and see some great music but initially it was a bit difficult getting out there and playing. I went to the Guildhall School of Music and Drama a couple of years later, which was a really nice way of meeting more performers. But then I had quite a big hiatus from playing. I took several years out, then started getting back into it in my early thirties. I had a bit of an in-and-out experience with playing. When I came back I quite quickly started gravitating more towards the improv scene, and away from the mainstream jazz scene. Now I consider myself more of an improvising musician, rather than a jazz musician."
Tell us about some of the projects that you're currently involved with.
"My most recent CD is called Bibimbap (Two Rivers Records), and that was with Mark Sanders and John Edwards, a trio record. That was an improvised set, mostly from a live gig. Prior to that I also released a trio album with Mark Sanders and Liam Noble. That was on Babel, and again was an improvised set, but it wasn't live, it was improvised in the studio."
"Of the other projects that I'm involved with, Loz Speyer's group is pretty much the only jazzy, written project that I regularly play in. Other ensembles I'm in are a trio with Hannah Marshall and Julie Kjaer, an improvising trio. I really love that band and we're trying to get a recording out but Julie just moved back to Denmark and it's taking a bit of time to get anything properly recorded with that band.
I'm also in a duo with Olie Brice, who is also in Loz's band. We've got a little recording coming out quite soon. As well as that, I'm in a duo with Corey Mwamba, the vibraphone player, and again we're planning on recording something soon. We haven't played for a while. We had an amazing 8-day tour in Germany which we both loved and we promised that we'd get more things going so that's kind of a work in progress at the moment."
Is there anything that you've got planned for later this year?
"There are two recordings coming out with Loz. I've been commissioned to write a piece with Mark Sanders, for a ten or eleven piece band for a performance on 21st April in Birmingham, part of a day called Surge Fest. That's quite a big thing for me, sitting down and writing 45-60 minutes worth of music, obviously for improvising. It's an interesting task to hold an ensemble that big and try to score for them, but with enough freedom to accommodate improvising musicians."
"The duo album with Olie should be out in April. I don't know about the latter half of the year yet, I haven't thought that far ahead."
Rachel Musson performs with Loz Speyer's Inner Space on Friday 13th April, 2018 at The Verdict, Brighton.