The Column: Eddie Myer – Autumn Leaves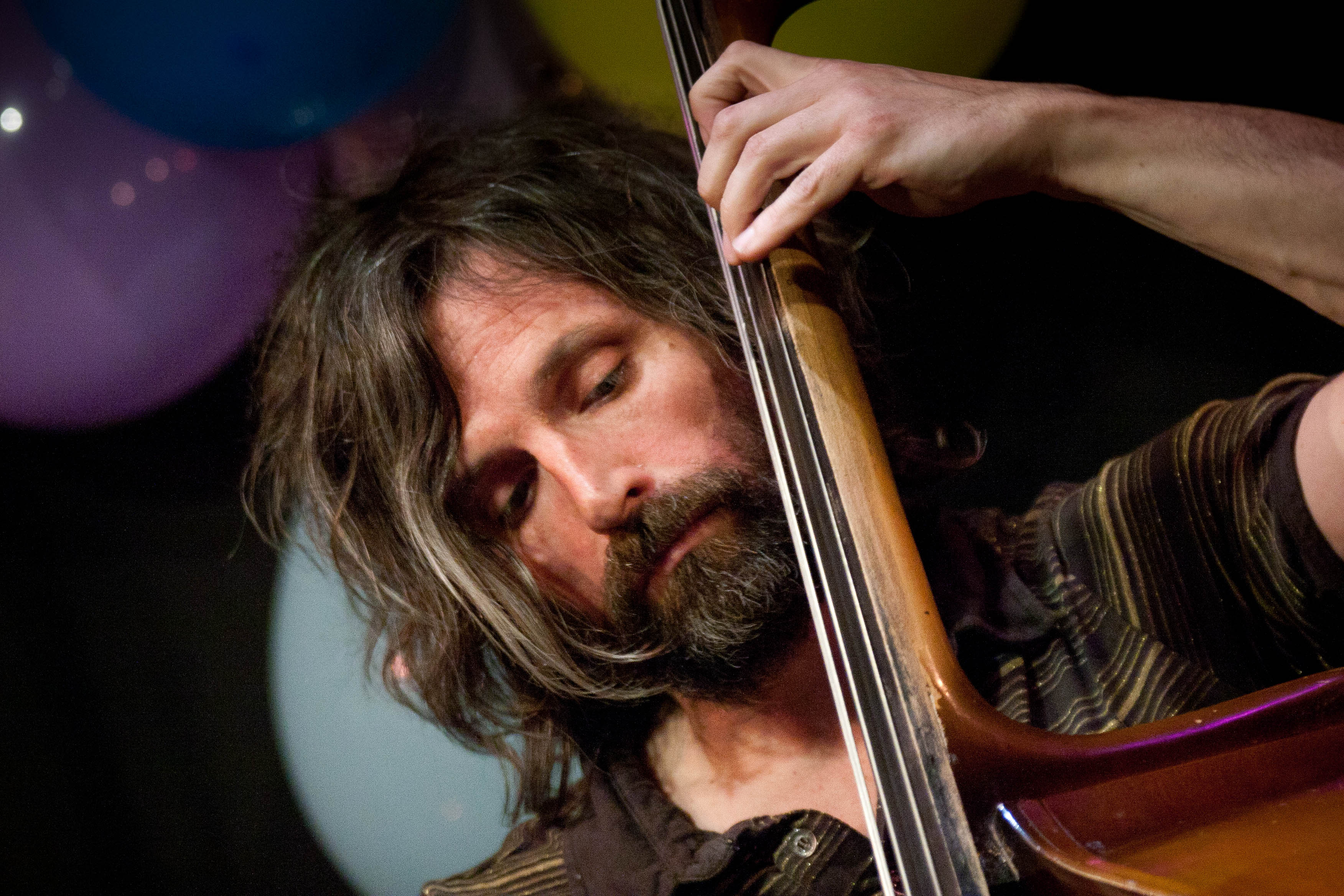 Autumn is traditionally a time of announcements in the world of showbiz, to which jazz finds itself attached, often with a certain reluctance, in our late-stage capitalist society. Music biz executives return to their artfully dressed-down offices after their August holidays – promoters and agents re-group after the summer festival season – arts centres ponder their funding applications and launch their winter schedules. There's some exciting autumn tours headed for Brighton – this month sees The Impossible Gentlemen return to The Old Market, with Mike Walker and Gwilym Simcock now joined in the frontline by multi-reedsman Iain Dixon; the welcome return masterminded by self-effacing supremo David Forman, who's also managed to lure seldom-heard international star Jason Rebello to The Verdict for a one-off intimate show in November. Indefatigable guitar hero Nigel Price includes the same venue in his record-breaking 56-date tour, while the next month sees the debut of Laura Jurd's eagerly anticipated new ensemble and transatlantic collaborations from Andrew Bain and Jay Phelps, among many other delights. This column has always promoted an ecumenical approach to jazz appreciation, so we're pleased to record the arrival of two new regular promotions under The Verdict roof – the free-improv crew behind Safe House, and the all-acoustic swing classicists of Smalls jazz bring their very different but, one hopes, not mutually exclusive interpretations of the tradition to our favourite basement. South Coast Jazz Festival gets busy as well, widening its remit to bring Incognito to The Old Market in December for kind of warm-up show for the 2017 main event. In the wider picture, the EFG London Jazz Festival has announced its line-up, Serious have announced a slew of autumn tours, Neil Cowley has enjoyed a surprise Spotify hit with his new release (more on this in next month's column), and the planet's most swinging Scientologist Chick Corea is celebrating his 75th birthday by performing no less than 177 gigs in 26 different ensembles with some 60 different musicians.
This September also marks an anniversary – it's a year since New Generation Jazz was launched at the Verdict. The project was conceived by your columnist and trumpeter/bandleader Jack Kendon with the intention of providing a platform for the next generation of young jazz musicians to make themselves heard in Brighton, and equally to foster and encourage interest and engagement in the music amongst the burgeoning community of young musicians in the town. It's hard for unknown players to get a gig outside London, as promoters are understandably unwilling to take a risk on someone that their regular punters won't have heard of – as we've noted before, jazz audiences can tend towards conservatism in musical taste if not in general sociopolitical outlook. Equally, for young players, the jazz world can seem like an intimidatingly closed shop, its players remote an inaccessible and its practice too complex to pick up by ear alone. New Generation was fortunate to secure Arts Council funding to underwrite the gigs and provide extra promotion to reach beyond the usual audience, and also to draw upon the goodwill of the musicians involve to pair each gig with a free workshop to make their knowledge and enthusiasm accessible to our young musicians, with the hope of inspiring them to pursue their interest further and feed into the local scene.
Inspired by the long-established success of Tomorrow's Warriors as a breeding ground for new talent, we started the series last October with a storming gig from Warriors leader Gary Crosby, plus an inspirational workshop delivered with Empirical's Nathaniel Facey to an audience of enraptured BIMM students – only slightly delayed when Gary's satnav mysteriously re-routed him in the direction of Ditchling. Thanks to support from the local community, especially Andy Lavender and John Easterby at The Verdict, the profile has continued to grow, enjoying regular sell-outs and attracting fresh faces each time. We've also had the pleasure of being able to feature some of our favourite bands at the Love Supreme festival thanks to our collaboration with organisers Neapolitan. We've brought workshops into local schools like Dorothy Stringer and BHASVIC as well as running open sessions at The Verdict. And we've had the privilege of working with some of the finest young players in the UK today, and the satisfaction of seeing sell-out crowds respond with the same enthusiasm we've felt when we booked them.
Anyway, this month's gig by the mighty Tom Green Septet is the last in the current series – but the story's not over. Thanks to continuing support from all our partners, and especially Arts Council England, we'll be returning after an October break with another 14 months worth of gigs, to run right through to the end of 2017. We can't wait for the next chapter to begin!
Eddie Myer
http://newgenerationjazz.co.uk/
http://www.efglondonjazzfestival.org.uk/