The Column: Eddie Myer – Forward to Victory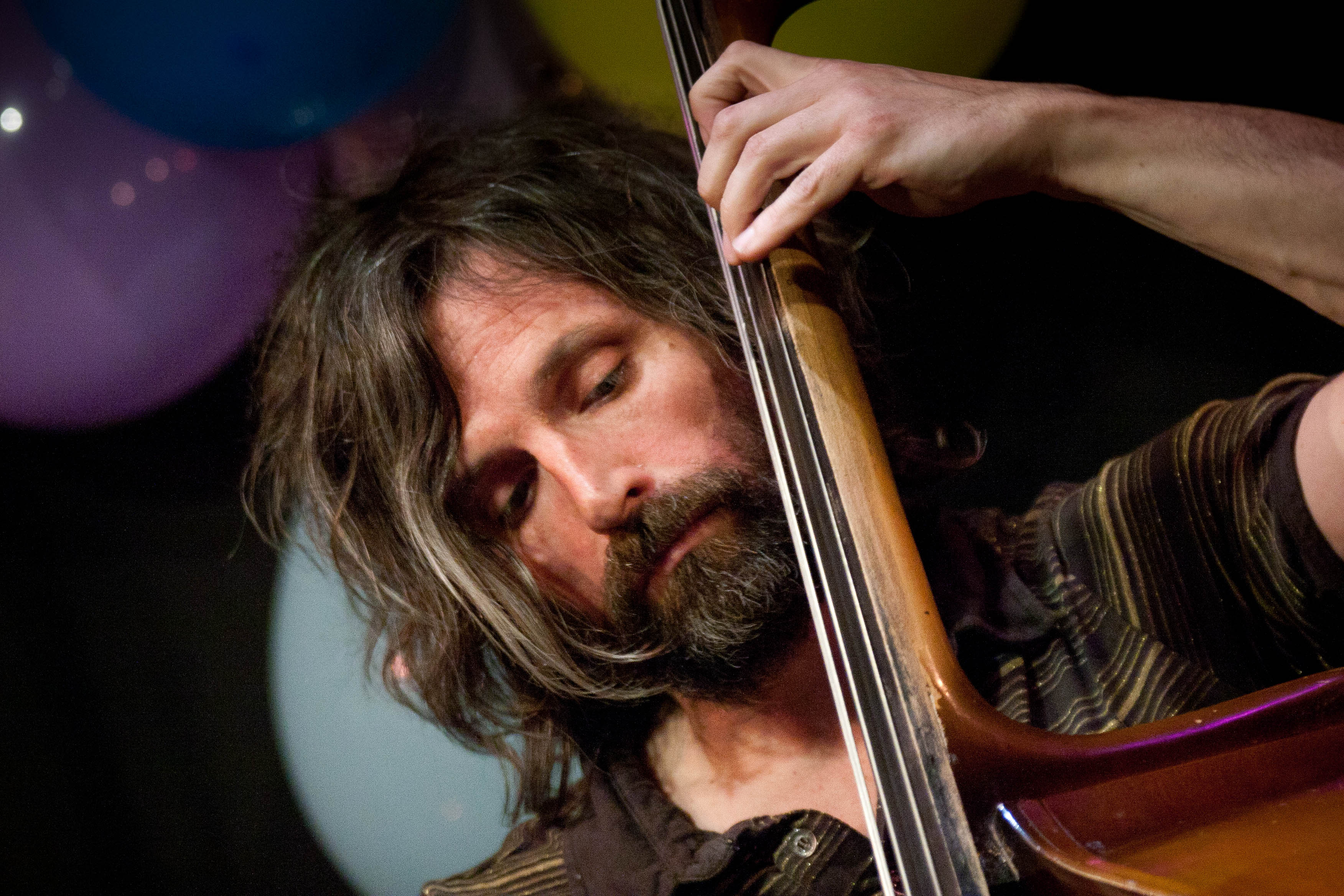 The New York Times ushered in the New Year with a blog feature from its pop critic Jon Caramanica in cahoots with Giovanni Russonello, who covers jazz for The New York Times, and Natalie Weiner, a staff writer for Bleacher Report who writes about jazz for Billboard and JazzTimes. The presence of a female journo was perhaps not accidental – among the topics they covered in their overview was the issue of female representation in all areas of the jazz world; or rather the way that the continuing lack thereof is increasingly attracting attention as societal attitudes towards gender continue their accelerated evolution. This column glanced at the issue earlier in 2017 in the context of some rather ill-judged remarks by Robert Glasper as reported on Ethan Iverson's blog, and the ensuing online furore that left both men seeming rather baffled and, eventually, conditionally repentant. Not to overlook the towering presence of the unique Val Wilmer, it must be conceded that the UK scene certainly has similar issues to deal with – promoter/musician Issie Barratt's sterling work to raise awareness deserves recognition here, both through her own campaigning and with her Interchange project, and it was great to see her welcomed by South Coast Jazz Festival to deliver a seminar as part of their inspiring additional events programme.
It's equally gratifying to see that our New Generation Jazz concert and workshop series is able to make bookings that reflect the shift in attitudes among the rising generation – the first, sell-out show of 2018 featured the superbly precocious trumpeter Alexandra Ridout; previous gigs have been led by Nerija, Nubya Garcia, Cassie Kinoshi, Trish Clowes and Camilla George, and looking ahead we're excited to be welcoming pianist Sarah Tandy among many others – watch this space!
The NYT article was headlined 'Is Today's Jazz Finally Outrunning the Past?' – a deliberately provocative leading question which we'll allow you to unpack at your leisure. A move away from gender stereotypes was acknowledged and welcomed, but that wasn't the only eye-catching statement contained within. As well as noting the 2017 centenary of such unassailable titans as Thelonious Monk, Dizzy Gillespie, Ella Fitzgerald and Buddy Rich, the writers also pointed up what they saw as the most vital flourishing contemporary jazz scenes. One was Chicago – the other was London. For New York's leading quality paper to feature the UK scene over its own backyard is surely something to celebrate back here at home. Another article in this month's issue of venerable cultural gatekeeper Rolling Stone is even more explicit in its linking of London, jazz and feminine empowerment; under the no less loaded headline "Britain's New Jazz Vanguard is Funky, Fun, Vibrant and May Cross Over" it writes "Nubya Garcia's solo debut, Nubya's 5ive, shows what really makes the London scene distinct from most of its American counterparts: a holistic embrace of women as bandleaders and instrumentalists."
It's a direct consequence of the efforts of the JazzRe:Freshed crew to promote a sector of the UK scene – or, more specifically the London scene – to overseas audiences. In August they took over a package of UK artists led by ubiquitous reedsman Shabaka Hutchings and drummer/leader (and another former New Generation booking) Moses Boyd, and the resulting gig made waves in NYC's brimming pool of talent. In December, Nubya and drummer Yussef Dayes were in São Paulo, Brazil, with Jazz Re:freshed – later this March she's in Austin, Texas at the SXSW Festival with Boyd, Zara McFarlane, Blue Lab Beats, Ezra Collective, and Ashley Henry – the latter three all previous New Generation artists.
It's a particular vision of jazz that, in the wake of Kamasi Washington's breakthrough success, has crossed over to the kind of young and diverse audience that throngs cities around the globe. Many of the same artists can be seen on the bills of cross-cultural festivals like Brixton's Field Day, and news reaches us that all-female jazz sextet Nerija have been signed to the uber-hip indie label Domino, whose eclectic vision encompasses everyone from Robert Wyatt to Franz Ferdinand but which has not previously been noted for embracing the jazz scene with any enthusiasm. Jazz Re:Freshed's Justin McKenzie has stated "We had a space for musicians who were in the jazz world and wanted to experiment, or who were doing stuff that the jazz world was frowning on" and while players like Boyd and Hutchings are as steeped in the tradition as any of the regulars at a Ronnie's Late Show it's their youth-orientated, dance-friendly interpretation of that tradition that is deliberately reaching out across the barriers that the jazz world sometimes seems to have erected around itself. This sets this particular group of players, despite their burgeoning international reputation, as a minority within the wider UK jazz scene, which sometimes seems to exist within a somewhat hermetic environment of its own devising.
A regular feature of the jazz calendar are the flurries of carping comments that swirl around the internet like returning swallows as the major international festivals announce their headliners – inevitably to have those headliners derided for not possessing sufficiently echt jazz credentials to satisfy sectors of the community. One can sympathise to an extent – jazz music is a deep and complex art form requiring a lifetime's devotion, and it can indeed appear galling when a pop star suddenly adopts its idiom, seemingly as casually as changing a stage costume, and is instantly elevated to the top of the bill above truly dedicated practitioners of the art. Jazz, however you define it, does mean to many people a musical form that is qualitatively different from other genres, and which requires its own delineated space, away from the supposed vulgarities of the mainstream, in which to flourish. You can't argue with people for liking what they like, of course. Yet it is also true that the Great American Songbook has its origins in commercial ditties that were created as part of popular musical theatre productions and meant for ordinary people to enjoy, and the founding figures of jazz were equally concerned with making music that would be popular, so that regular people could listen and even dance to it. It seems unnecessarily self-limiting to see music as a zero-sum game, where the success of one artist, one scene or one genre must be at the cost of all the others. Jazz can be unfairly stereotyped as inward-looking, elitist and obsessed with its own self-defined history – surely the path towards the future lies in preserving its heritage while embracing the forward motion towards a diversity that surely encapsulates its free-thinking, untrammelled spirit.
Eddie Myer
https://www.nytimes.com/2017/08/29/arts/music/jazz-refreshed-london.html
https://www.rollingstone.com/music/albumreviews/review-we-out-here-and-more-of-uks-new-jazz-vanguard-w516707