The Column: Eddie Myer – New Grass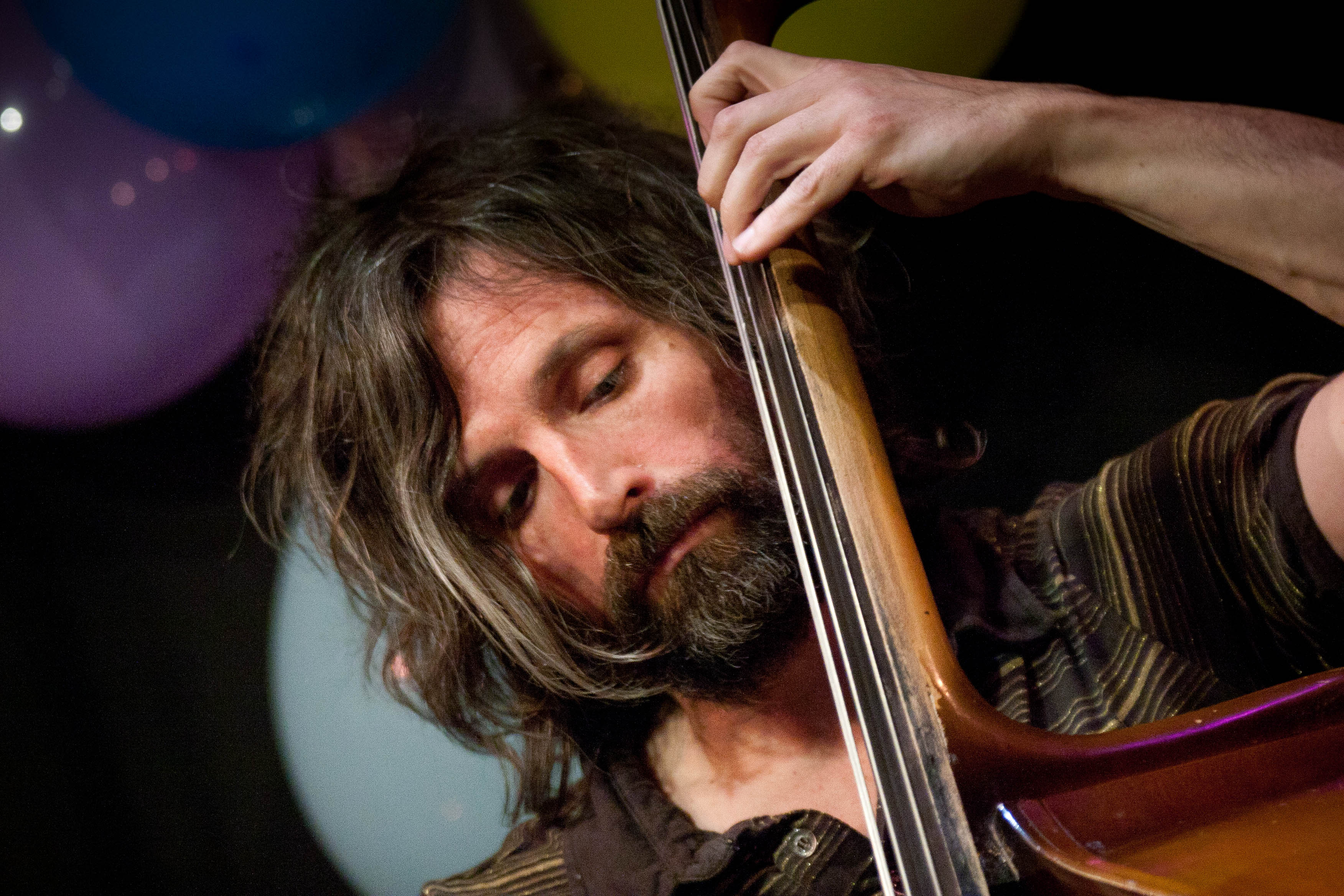 As the Sussex Jazz Magazine enters its third year, it's gratifying to see how the scene that inspired its inception is still busy enough to keep it supplied with copy. 2015 was a great year for jazz-and-related-musics in the Sussex area, and 2016 promises a range of delights to come.
Sadly but inevitably, the chill winds of economic unviability have taken their toll to some extent. The popular In Session Wednesday nights at The Verdict have been discontinued, though the search is on for a more financially self-sufficient formula to enable them to be re-established. The Park View's excellent series of gigs have also come to an end, as have the Friday night late sessions at the Brunswick. Still, where one door closes another opens, and the newly refurbished Nightingale Room in Grand Central has lent its luxurious surroundings to a series of gigs promoted by the tireless Terry Seabrook. As far as the grassroots goes, the good news far outweighs the bad. Notable among the many continuing casual pub sessions is the Bristol Bar's Thursday slot, which has recently featured Simon Spillett and John Donaldson as well as showcasing a plethora of local players; Tuesday's Brunswick Jam, which continues to pack the house, and the same night's Three Little Bops at the Mesmerist presenting a mix of local and London players; and the Hand In Hand and the Bee's Mouth sessions, both vying for the title of the South East's smallest music venues. Add to this the continuing popularity of the Gypsy Jazz format which keeps establishing itself in a range of venues across town, and Brighton is still a city where there's a free-admission jazz gig or two happening virtually every night of the week – see the gig listings at the end of this publication for proof. Small's Jazz at the Caxton keeps the flame of mainstream alive with it's consistently high-quality seasons of unplugged gigs. Over in Lewes, the Snowdrop's Monday nights have been keeping up their high standard.
In addition, the Swing juggernaut continues to keep rolling on, with nights like White Mink demonstrating Brightonians' endless appetite for dressing up to have Roaring Twenties-themed fun, while providing gainful employment for many jazz players.
Pulling back the camera for a reveal of the bigger picture, 2015 saw no less than three jazz festivals touching down in the area. Love Supreme returned for the third year, bigger and better than ever as the promoters continue to refine the cutting-edge-plus-commercial formula (and their luck with the weather continues to hold). At opposite ends of the musical spectrum, two new festivals also appeared – Dan Spicer's Alternative Jazz Festival at the Old Market provided two nights of Improv at its most defiantly uncommercial, which paradoxically and gratifyingly sold out completely. Over at the Ropetackle in Shoreham, Claire Martin and Julian Nicholas presented a programme of classic British jazz at the South Coast Jazz Festival, again to sell-out audiences. These three events did a fair job of covering the whole spectrum of jazz-and-related-musics as it stands in the UK today, but in case anyone felt they were missing something out, the Brighton Jazz Club was on hand to present Marius Neset and John Taylor in what was sadly to be one of his last appearances, and further gigs by such diverse acts as Polar Bear, The Impossible Gentlemen, Courtney Pine, Louis Moholo, Snarky Puppy and Bill Laurence demonstrate how local promoter's willingness to take a risk on jazz is more often then not rewarded.
Brighton's dedicated jazz club, The Verdict, continues to thrive and attract an ever-increasing range of top British and international talent. This tiny space has increasingly grown its reputation amongst players as a great space to perform in, and names such as Andy Sheppard, Tommy Smith, Julian Argüelles and Michael Janisch are choosing to include it on their busy international itineraries. Special mention as well goes to the New Generation Jazz project running there on the last Friday every month, with Arts Council assistance enabling a host of bright, up-and-coming UK musicians to put on a series of gigs and free workshops that are set to continue up until September.
Let's end with a wish-list. It would be nice to see a return of the Alternative Jazz Festival, and a continuation of sunny skies for Love Supreme. An increasing focus on education, bringing jazz-and-related-musics into the city's many schools and colleges, is an essential component in maintaining the continuation of the scene. Finally, there's no live music scene without an audience – the simplest, and best way to ensure the music you love continues to thrive is to get out and see it any chance you get!
Eddie Myer