The Column: Eddie Myer – Swinging Season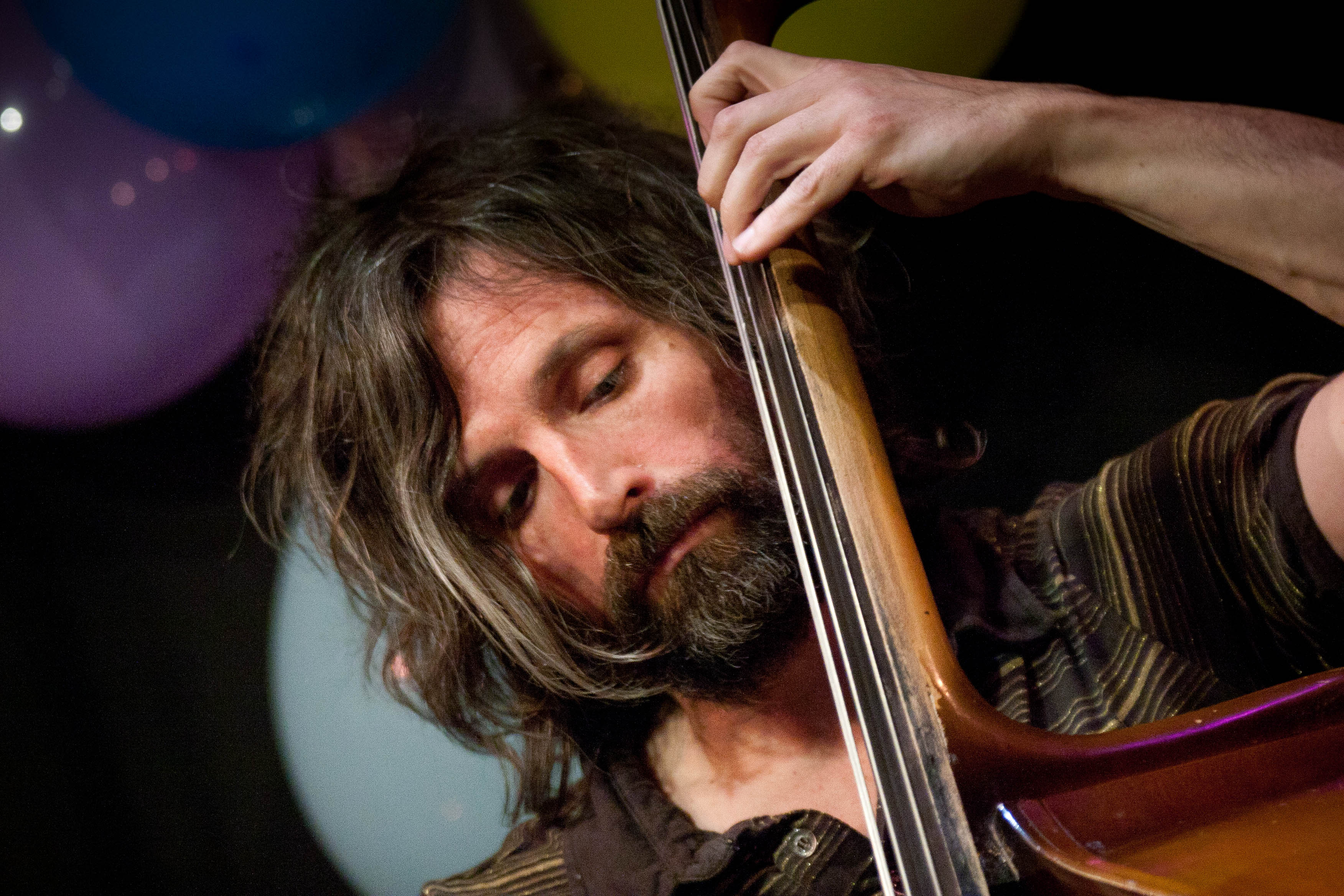 Music is an integral part of Christmas, of course, from the ii-V-I cadences of Silent Night to the modal God Rest Ye Merry, Gentlemen, but generally jazz and traditional Christmas festivities can be a bit of an uneasy fit. Jazz's roots in New Orleans would link it to Mardi Gras, suggesting that Easter is naturally the jazzier church holiday. It's perhaps true to say that Christmas is rather too jolly and family-orientated to fit in with the notion of the cool, intellectual jazzman. However, we should not forget that jazz music and the current worldwide commercial phenomenon of Christmas both first arose in late 19th-century USA, though both have their roots elsewhere, and that the conventional image of Santa was popularised by Coca-Cola in the 1930s, making him very much a figure from the jazz age.
Jazz music has always been a commercial proposition as well as an art form, and any jobbing jazz musician will arrive at a December gig armed with a selection of Christmas quotes, with Winter Wonderland high on the list in my experience.
Here for your enjoyment is a Christmas jazz top ten compiled by US DJ and critic Ken Hohman. You can while away a bit of holiday ennui by hunting these down on Spotify or similar.
For those seeking something a little more "outside", Albert Ayler's Spirits Rejoice has an eminently Christmassy title and some hymnal melodies, Pharoah Sander's Prince Of Peace features Leon Thomas on sleigh bells throughout, and Miles Davis and Bob Dorough's Blue Christmas has to be the last word in hip festive selections.
"The Christmas Song" Dexter Gordon The Panther! (Original Jazz Classics) Master of the saxophone ballad transforms a holiday pop favourite into a soulful blues improvisation.
"Here Comes Santa Claus" Ramsey Lewis Sound Of Christmas (Chess/MCA)In their prime, Ramsey Lewis and his trio could make anything sound great. Here lies the proof.
"Jingle Bells" Duke Ellington & His Orchestra Jingle Bell Swing (Columbia/Legacy)Classic Duke sound and great choruses played with typical economy from his sidemen circa 1962.)
"Skating" Vince Guaraldi A Charlie Brown Christmas (Fantasy)The melody captures the essence of the title in this masterpiece from the uncanny Guaraldi.
"Good Morning Blues" Ella Fitzgerald Ella Wishes You A Swinging Christmas (Verve) A hipster-ish Ella swings the Basie blues in merry 6/8 time.
"What Are You Doing New Year's Eve?" Ella Fitzgerald Ella Wishes You A Swinging Christmas (Verve) No one does this song better. The shyness and longing of Ella's persona are palpable.
"Christmas In New Orleans" Louis Armstrong with the Benny Carter Orchestra Hipster's Holiday (Rhino) Louis recorded a lot of Christmas tunes. This one wins for the combination of Armstrong's obvious love for his subject and golden trumpet cadenzas.
"O' Tannenbaum" Vince Guaraldi A Charlie Brown Christmas (Fantasy) Guaraldi's elegantly stated theme and sudden shift to 4/4 create yuletide jazz perfection. Is this the most popular jazz song of all time?
"White Christmas" Charlie Parker All-Stars Jingle Bell Jam (Verve) Every family should serve up some Christmas Bird.
10. "Snowfall" Ahmad Jamal Trio Cross Country Tour 1958-1961 (Chess MCA) I've never heard a bad version of this aptly titled Claude Thornhill song, but Jamal's version is exceptional for his unexpected phrasing and Vernel Fournier's gently marching snare.