The Column: Eddie Myer – The New Thing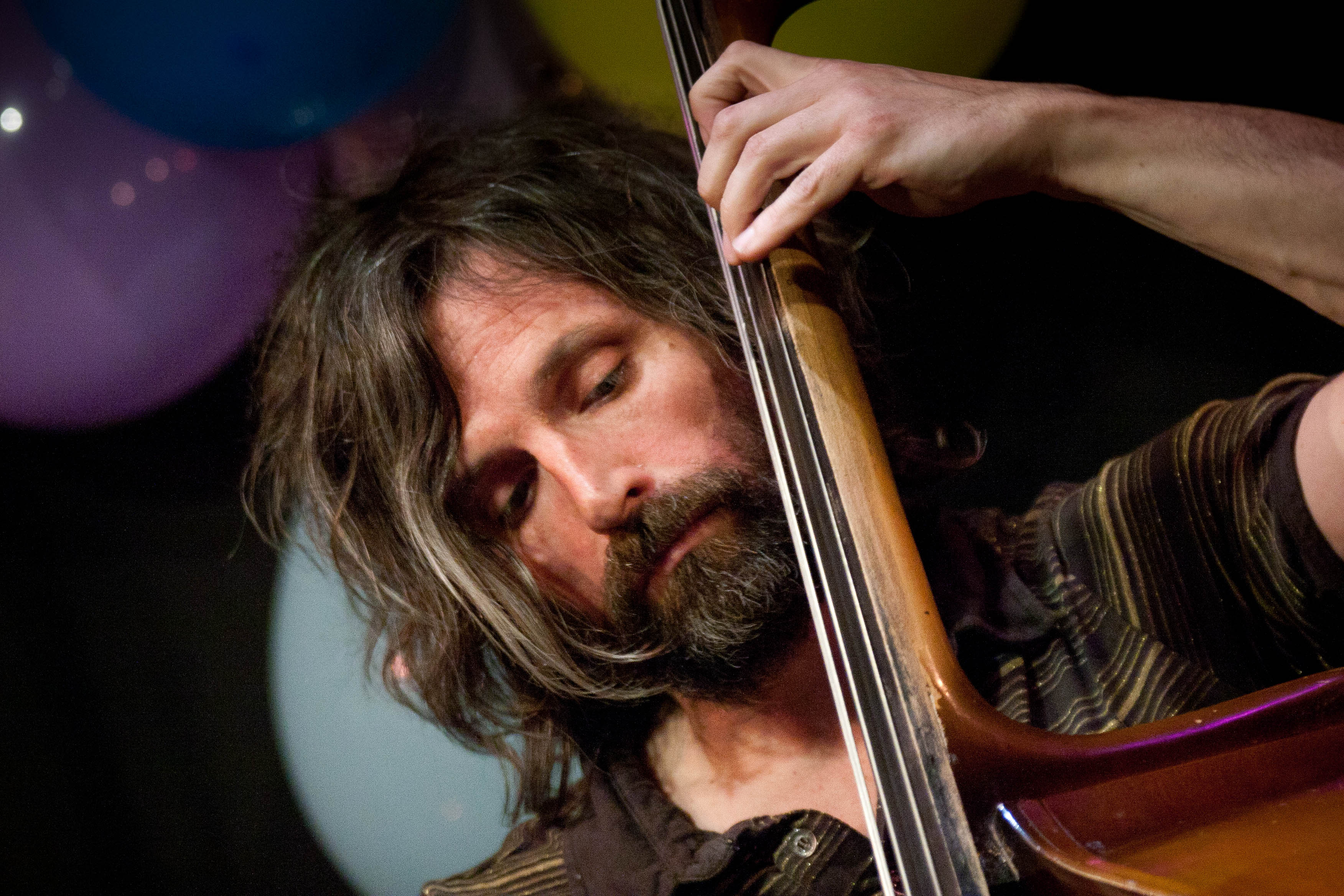 These are testing times for new artists. In the early 2010s (Twenty-teens?) you could read any number of articles announcing the dawning of a new era for the music business. Self-promotion would be the way of the future – musicians would be empowered to build their own careers, recording at home on their sleek, shiny MacBooks and then creating public profiles on social media, crowdfunding their way to financial viability, and Myspace-ing their way onto the nation's playlists, while the former gatekeepers of record company A&R men, journalists and radio and TV producers would be cut down in their pride, and would sample for themselves the bitter taste of the irrelevant obscurity to which they had unjustly condemned so many deserving artists.
As is ever the case, things didn't work out quite as predicted. Readers may be aware of the distinctly non-jazz musical output of Scots singer-songwriter Sandi Thom. Once trumpeted as a herald of the future as she gained a number one selling single and album on the back of what was then quaintly known as a webcast, she recently made the news again, after a considerable hiatus, in a more typically contemporary social media context – a teary, to-camera rant posted on her Facebook page. No music was featured – instead, we are treated to three minutes of Thom raging at the controllers of Radio 2 for refusing to playlist her latest single. The ranting video went mildly viral – the official video for the song in question ('Earthquake') has received 20,000 views since it was published on YouTube, which is good, but not good enough – mainstream radio still eludes her. It seems that, 10 years after her first breakthrough was supposed to herald a new era, the gatekeepers are still very much in control.
There's no question that artists are freer than ever to record and publish their own work independently, but one could argue that this has simply created a whole new range of ways to be ignored by the general public. There's simply too much music sloshing around on the internet for people to process; the role of the trusted gatekeeper, to act as a filter and draw your attention to the good stuff, is more crucial than ever.
How do you search for what's new in Jazz? There are the magazines – Jazzwise, Jazz Journal, and the esteemed publication you are currently enjoying. There are blogs, such as Jazz Breakfast, or the recently revived Jazz Views. There's a limited amount of radio coverage – some slots on Radio 3, with sterling work put in by Jamie Cullum and South Coast Jazz Festival patron Claire Martin, Daniel Spicer's long-running Mystery Lesson on Brighton's Radio Reverb to cater to the adventurous, and Gilles Petersen on BBC 6 Music for the groovier end of things. There'a a limited amount of broadsheet cover as well – the Guardian has Peter Bradshaw and John Lewis, but the Independent's editor is apparently a jazz refusenik and the Times prefers to restrict its cover to the more commercially successful end of things.
Jazz has both gained and lost in the shifting battleground of contemporary media. Lower recording and distribution overheads have made it easier for artists to send music directly to their fans. Increased connectivity has facilitated the growth of fan networks. Sometimes, the results have been spectacular – Snarky Puppy have established a worldwide touring presence through a series of well-curated YouTube videos. However, the controversial bogeyman of music streaming services has proved a mixed blessing. Jazz artists rely on selling small quantities of CDs directly to their fanbase at gigs. A hundred CDs sold creates a cashflow of £1000; due to the way royalty payments are divided, very few jazz artists will ever receive enough money from streaming to make up for the CD sales they may have lost if fans choose to access their music via Spotify instead. Streaming is all about a high volume of streams, whereas jazz is all about modest numbers of high-value sales.
Even the fertile territory of the YouTube video can prove tough for a jazz artist to break, if only because they have to compete with the hours of riveting footage of the masters of the last sixty years. Sadly, the BPI's figures chart a decline in jazz sales from a marginal 2% in 2004, to a paltry 1.5% in 2009 and a dismaying 1.3% in 2013. Worse still, up to 80% of this figure is made up of heavily promoted re-issues, or new releases by internationally known, usually American, artists.
In conditions like these, support from the grassroots is even more vitally important than ever. Keeping your ear to the ground, and going out to check out that new artist playing in your town for the first time – even buying their CD if they pass your personal quality test – is what will keep the music alive. Have I mentioned the New Generation jazz project running once a month at the Verdict, dedicated to exactly that, featuring this month's rising star, the phenomenal trumpeter Henry Spencer? Well, I just did. Get down there!
Eddie Myer
http://newgenerationjazz.co.uk/schedule/henry-spencer-and-juncture/
https://www.youtube.com/watch?v=4PYgsia4T1s