The Column: Eddie Myer – The Silver Screen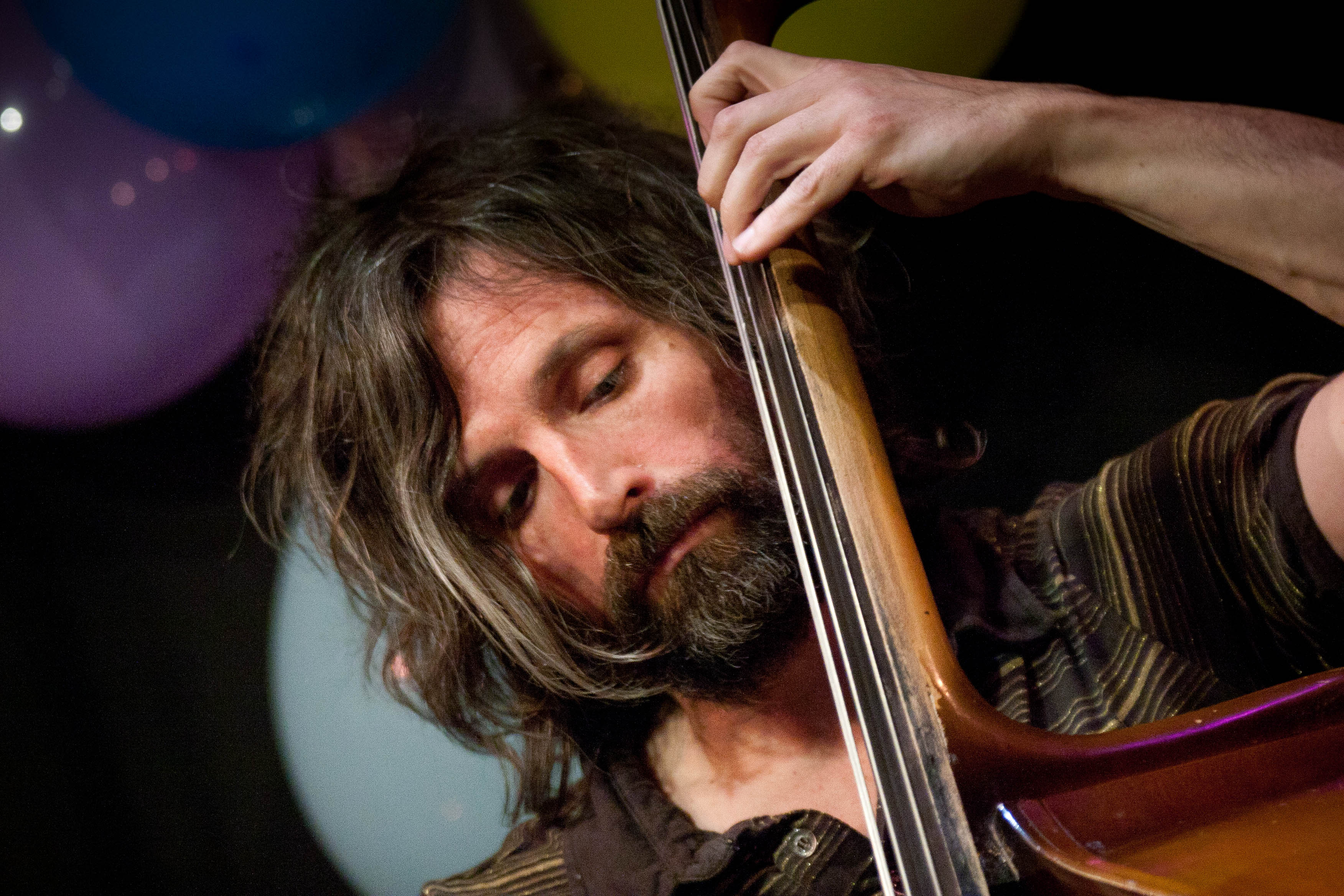 September can be a quiet month for music fans, after the summer festival season is over but before the autumn touring schedules kick in. Of course, expectations can be sustained by the promise of the EFG London Jazz Festival, coming our way in November, and there is heartening news from the wonderful South Coast Jazz Festival, set to return for a third triumphant time in January 2018. In addition, The Verdict is attempting to plug the gap single-handedly by programming more jazz than at any other time in its history, and there's the continuing series of lunchtime concerts at All Saints church in Hove that shouldn't be overlooked. Fortunately there's another treat currently available for jazz fans – the recently released documentaries of John Coltrane and Lee Morgan. Chasing Trane is currently on limited release in selected cinemas but I Called Him Morgan is available on Netflix, well worth the minimal bother of signing up for a month's free trial, as currently on offer from the service, if you're not already a subscriber.
Coltrane is such a titan of modern music that it's almost a surprise that it's taken so long for a theatrically released documentary. Morgan's name may be less universally recognised outside the circles of jazz aficionados, but it's possible that the general public might actually be as familiar with his music – or at least with his seminal tune The Sidewinder. The eponymous LP was released in 1964, when Morgan was 26, with seven Blue Note albums as a leader under his belt but still developing his career, and Coltrane was 38, already established as a major musical force, but with only three years of music making ahead of him. The Sidewinder's driving boogaloo beat and powerful, bluesy soloing turned the tune into a surprise hit, breaking all previous Blue Note sales by a factor of ten (including those for Blue Train, the 1957 Coltrane recording on which Morgan was featured), and it's been a constant feature on soundtracks, adverts and compilations whenever anyone wants to evoke the grooving 60s. Such was the commercial success of the record that it set a template for Blue Note for the rest of the decade – small-group records with the leading track in a driving straight-8 feel, followed by a swinging mix of original blowing heads, blues or rhythm changes, and perhaps a standard to round things off. The album marked a high point in the integration of the intricacies of bop with the earthy roots of jazz in blues and gospel, and must have seemed to some to indicate a commercial salvation for jazz; but it also marked the beginning of the end. Rock and Roll was poised to take over as the music of young America and by 1965 the baton of musically hip standard bearing had passed to Bob Dylan, the Beatles, the Byrds or James Brown.
The Sidewinder is a truly terrific record, without a single wasted note or empty gesture, full of virtuosity lightly worn, by players so utterly immersed in the culture of their music that it seemed they could turn out this material effortlessly – Morgan later claimed that he'd conceived of the title smash as a last-minute filler to complete the session. Yet its very facility contained the germs of its own redundancy – audiences at the time were looking for something deeper, more unexpected and less formulaic, that would make grander gestures – the wave of artistic neophilia that had swept the post-war world was breaking into the mainstream. Morgan's hip, polished, harmonically aware funk suddenly seemed to be approaching the corny. Blue Note tried to ride both horses by signing artists like Grachan Moncur, Andrew Hill and Sam Rivers, but their most successful record also heralded a long period of decline into both the commercial and the cultural margins.
Anyone looking for depth, unexpectedness, or grand gestures in the jazz world of 1964 would probably have turned to John Coltrane. Two of his superlative statements, Live At Birdland and Crescent were released that year – the former in particular saw him chafing against the constrictions of harmonic tonality which he had already explored with a thoroughness unmatched by his contemporaries. So titanically, monolithically freighted with significance are Coltrane's later recordings that they can overpower some of the other aspects of this supremely rounded musician – an important composer (Giant Steps is full of memorable tunes sometimes overshadowed by its titular etude), a gifted, velvet-toned interpreter of ballads, an impeccably swinging blues player, and someone who matched Morgan's jukebox 45 hit with one of his own – an instrumental cover of a hit song originally performed by Julie Andrews in the guise of a singing nun. Coltrane gave Morgan a break on Blue Train but moved much faster than the younger man, and by the end was recording and playing music that some didn't recognise as jazz at all.
The legacy of both men continues to be influential, but in vastly different ways. Most general music fans, when they think of jazz, imagine something like one of the cuts off The Sidewinder – the Blue Note hard-bop sound and house design style have become a sort of benchmark of authentically hip jazz, regaining the popularity that drained away in the late 60s, so that the name 'Blue Note' is hardly ever divorced from the word 'iconic' in cultural journalism. If Coltrane sought to move beyond the bop idiom he had mastered so fully, Morgan and his cohort preserved it by presenting its harmonic intricacies in a digestible form that you could even dance to, and its appeal has endured among audiences even if the artistic standard bearers have moved on. Coltrane of course would be avowed as by far the greater artist by most musicians, and his multifarious legacy continues to dominate, to the extent that aspects of that dominance are being called into question. Ben Ratliff's book on Coltrane explores how the legacy of his late period masterpieces was interpreted as a cult of sheer volume married to spiritual sincerity among free players that overlooked the way that he himself was steeped in every aspect of the tradition, from blues to bop. Coltrane's influence reached beyond jazz – the aforementioned Byrds were big fans – and he could be credited with unwittingly promulgating the idea that it's acceptable to solo for 15 minutes over a single chord – an idea seized upon by a generation of rock guitarists – and that meaningful jazz can be effectively approximated by whizzing up and down the dorian mode over a moody minor-key vamp. Pianist Ethan Iverson recently published a fascinating article comparing two 1967 performances of Ellington's In A Sentimental Mood by Bill Evans and Ellington himself (Coltrane recorded a definitive version with the composer in 1963). In it he decried the influence of the scalar approach to jazz on the introductory level, stating "Bach and Parker built structures based on internal counterpoint, where the melodic impulse was true in every dimension, while Beethoven and Coltrane offered fast-scale passagework over varied textures. The music of Bach and Parker is essentially at one volume and one affect, while Beethoven and Coltrane are able to go from quiet to thunder and back. While it would be foolish to proclaim that Bach and Parker are greater than Beethoven and Coltrane, it is true that Beethoven and Coltrane are easier to imitate (not to mention teach), simply because acquiring the essentially untheatrical craft of Bach and Parker is harder than that of the later, more theatrical masters".
Would it be pushing the analogy too far to compare the music of Morgan to that of Mozart – standing between the rigorous austerity of harmonic counterpoint exploration and the theatrical thunder of passagework and texture, to offer a version dominated by melody and a determination to make music that is rigorously ordered but also pleasing and accessible? Like Mozart, his detractors may accuse his music of being lightweight compared to the intensity of Coltrane, yet part of its lasting appeal lies precisely because it doesn't place such heavy demands upon the listener.
As with all artists whose careers were cut off in their prime, the temptation remains to speculate where their muse would have led them had they lived their full span, and how they might have changed the music we hear today. Morgan combined his bebop sophistication with an earthy, blues-drenched sensibility, which lent his music an easy populist appeal, as the crossover commercial success of The Sidewinder testified. The values that made him a superlative interpreter of what used to be called 'funk' in the 50s – as in Horace Silver's Opus De Funk – could probably have translated seamlessly into funk as it was understood in the back-beat heavy, rhodes-drenched 1970s, and he might have challenged Donald Byrd as contender for the R&B groove heavyweight title. Or perhaps the wilder leanings that were hinted at in the Live At The Lighthouse sets would have prevailed, and he might have explored along the boundaries of free and fusion, jazz and rock, that were touched on by frontline partner Bennie Maupin and by Maupin's employer Herbie Hancock during his Columbia tenure, and which found its deepest and darkest expression in Miles Davis' increasingly opaque series of recordings that started with the release of Bitches Brew two years before Morgan's death. Where Coltrane might have gone next is far harder to guess; such was the lightning speed at which he reset the frontiers of his art that it's hard to imagine him settling into any of the set pathways that jazz followed as the 70s progressed. Afro-haired funkateer, dashiki-clad free blower, bombastic fusion technician, staunch traditionalist – all these roles seem too small to contain him. Perhaps as the end approached he was nearing to his goal, progressing beyond all sound into the silence that surrounds every note and that waits behind every piece of music, and into which all music returns.
Eddie Myer