The Column: Eddie Myer – What's In A Name?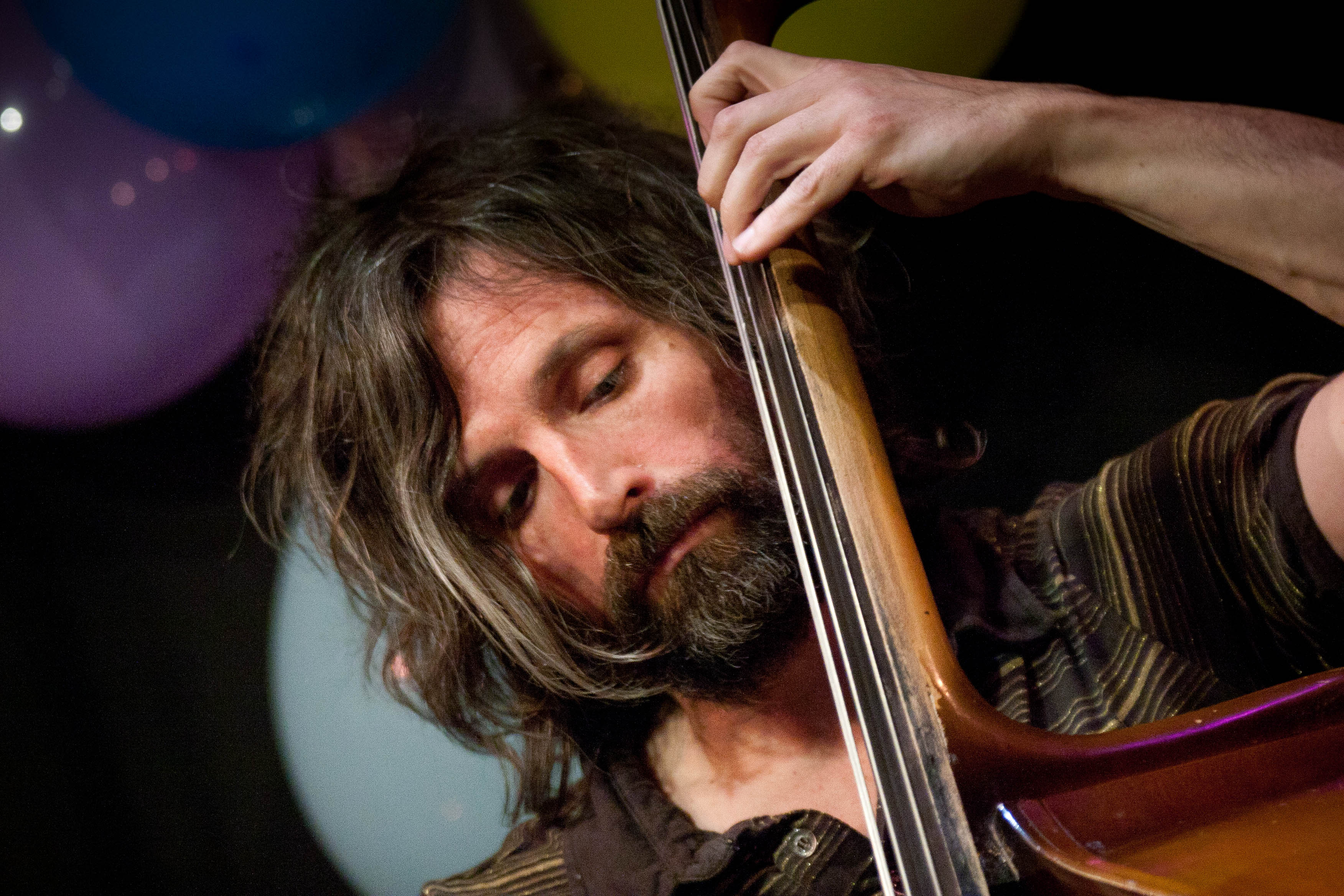 We've been quietly but firmly insisting in this column that there's something stirring in the world of jazz-and-related-musics, both here in the UK and further afield. While sales of recordings continue to plummet across all sectors, the rise of delivery via streaming services continues to increase; in fact, thanks to the massive uptake in streaming subscriptions, the global music sector is seeing growth for the first time in many years. In the UK, the rights collection society PRS has reported its highest ever annual pay-out of 527.6m GBP – this figure is not adjusted for inflation, but still represents an 11% growth over 2015, which means that it's the first time in 20 years that the seemingly inexorable decline in music revenues has been reversed. Given the option of streaming over piracy, most consumers seem to prefer streaming – this is in itself good news, but how much jazz musicians are benefitting from these developments is hard to assess. The sector is changing so fast that it's difficult to gather the stats and analyse them in time to make a pronouncement without being almost instantly wrong-footed, but let's take a look at the US market, where the most widely trumpeted figures, from Nielsen's January 2015 report, suggest that jazz sales now only account for 1.4% of the total market, and, even worse, for only 0.3% of the streaming market. It seems that even if the good times may be tentatively returning, jazz has been banished from the party and made to sit forlornly in the corridor with its equally unpopular classmates, folk and classical, while the cool kids pop, rock and R&B take over the common room once and for all. But the picture is such a confusing one, with vinyl sales still showing growth decades after the format was supposed to have died forever; independent record stores thriving while major high street chains close, and the malignant spectre of YouTube hovering in the background with it's limitless free streams, teeth-grindingly annoying advertising and utterly opaque royalty structure, that it can support any number of conflicting opinions on the actual state of the music biz today, let alone prognoses for its future.
Anecdotal evidence from those musicians toiling tirelessly away at the coalface of the UK scene suggests that the loss of physical sales to streaming has often not been compensated by additional revenue from that source. One of our most ubiquitous and popular gigging jazz musicians has told me that his latest album – a widely reviewed, flawlessly swinging take on the hard bop tradition – sold around 500 copies, supported by a tour that packed in as many dates as it's possible to book in the UK. That's a turnover of 5000 GBP – a respectable addition to gig fees rather than a bonanza, but still far more than could be achieved through 500, 5000 or even 50,000 streams of the same album – in the kind of hand-to-mouth cottage industry of the self-released jazz album, every physical sale counts, so every sale lost to streaming is a blow to the sustainability of the model. Streaming payment models are weighted against niche artists, because the 'slice-of-the-pie' distribution method means that the majority of your subscription fees end up going to the big players, irrespective of whether you are listening exclusively to Dizzy Gillespie rather than Dizzee Rascal.
Of course, it's horribly dreary talking about music in terms of sales projections, delivery methods and market shares, and many, especially those not actually trying to make a livelihood from it, may feel that to focus on these drably prosaic matters is to miss the point completely. Move away from sales talk and back into the world of spontaneous creativity and live performance, where jazz has always thrived, and a different and far more encouraging picture emerges. This year, the renowned industry beanfeast now known as SXSW Festival hosted its first ever UK jazz showcase, as the triple alliance of promoters Jazz Re:Freshed, arts support unit British Underground and online magazine Jazz Standard brought an eclectic mix of UK artists to Austin, Texas to capitalise on the unmistakeable stirrings of interest in the UK scene (London duo Yussef Kamaal were refused visas at the last minute – now why might that have been?). Those of you who've been keeping an ear open to the sounds emanating from the New Generation Jazz nights at The Verdict will recognise many of the names being talked about – Moses Boyd, Femi Koleoso's Ezra Collective, Nubya Garcia, Nerija, Camilla George and Cassie Kinoshi are all past or future bookings whose names have been loosely linked together into something approaching that most treasured of journalistic creations – a Movement. Jazz Re:Freshed, who have also hosted Brighton power trios Vels Trio and Howes3, have been doing sterling work in supporting a fresher young sound through their regular London shows, and this hard work is starting to attract attention internationally, as lauded American radio network National Public Radio recently broadcast a documentary about the new wave of British jazz musicians who played in Texas this year.
Some, however, may still approach this news with some circumspection. One thing that unites all the musicians mentioned above is their ambivalence about accepting 'jazz' as a defining label. All of them come from a jazz background but incorporate a great deal of genre fluidity, claiming inspiration from the rich melting pot of contemporary UK urban music as much as the international jazz tradition. In theory, this is the sound of young musicians incorporating the musical influences of their own age group in order to move the tradition forward and reclaim its relevance to the millennial generation. In practice this means a great deal of heavy ostinato groove stuff with spacey modal soloing – the focus is more on exploring the rhythmical energy borrowed from urban styles than on harmonic or melodic adventures. The difficult task of re-engaging the wider, younger audience with jazz has long been discussed and bemoaned – there's definite signs of an emerging resolution, but the music itself is undergoing changes towards a different interpretation that has its own UK identity, and that some may feel excludes whole chunks of the current scene, which may be no less worthy but have less appeal beyond the traditional constituencies. Anyone interested in this work in progress, and fortunate enough to have obtained tickets for this years Love Supreme Festival, which in a sign of the changes discussed here has sold out for the first time in its 5 year history, can check out what's happening by seeking out any of the several bands on the bill to feature prolific multi-reedsman Shabaka Hutchings. He's also a man whose interviews have revealed a number of very interesting perspectives on the shape of jazz to come – but they and the full attention they merit, will have to wait for the extra space waiting in our next issue.
Eddie Myer