Tim Haillay Interview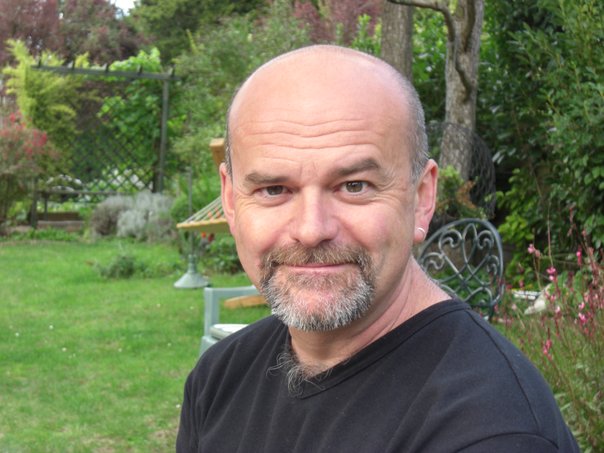 SJM editor Charlie Anderson spoke to Tim Haillay, chairman of Brighton Jazz Club.
Tell us a bit about Brighton Jazz Club.
"Well, I took over with John Rowland in 1992 and it was going for at least 15 years before that."
"Dave Gravitt and John Styles, who are still on the committee, were involved with it before when Andy Lavender was the chair. The club needed new blood and its tenure at the Concorde was coming to an end. We then moved to the Fisherman's bar under the seafront arches, which subsequently became the Beachcomber."
"We moved from the Beachcomber to the Sussex Motor Yacht Club. From there we went to the Lift (above the old Pig In Paradise, now The Hope) on Queen's Road. Then back to the Yacht Club which had then become The Sussex Arts Club. From there we went to the Komedia and had some very good years in the Studio Bar. So we have by necessity been very itinerant over the years."
"The aim of Brighton Jazz Club has always been to hopefully put on jazz with as many young players as we could without taking too much of a risk and also put on some of the regular 'bankers' such as Don Weller, Alan Barnes, Peter King etc. We have always made an effort to put on as many Jazz Services touring projects as we have been able, some of whom have gone on to become big names – such as Partisans, Christine Tobin, Tim Garland, Iain Ballamy, Polar Bear, Acoustic Ladyland and Phronesis. It was always very encouraging that the older audience embraced the young up-and-coming talent just as much as their old favourites."
"Because we were willing to promote the aforementioned bands we were and have been able to secure funding from Jazz Services and the Performing Rights Society Foundation which has enabled us to continue with a fairly progressive programme."
"When The Verdict opened, we were still operating every two weeks in Komedia. We were promoting similar acts on the same night and the audiences fell to levels that became unviable financially. We tried promoting some nights in the Verdict so as not to clash but the venue did not suit us but we still had money in the bank and the collective willingness to continue in some capacity."
"Our plan going forward is to do fewer gigs but with bigger names in bigger venues. So hopefully Brighton will be covered in terms of contemporary jazz with Andy Lavender at The Verdict doing regular club nights gigs twice a week and Brighton Jazz Club filling the void left by The Dome who have not been able to take the risk booking jazz."
"That's how we stand at the moment. We've had to reinvent ourselves effectively from a regular club to doing bigger events to fill that void left by The Dome. There are some fabulous acoustic spaces in the city, particularly St. George's Church in Kemp Town so we hope to make our transformation a success and to continue into 2015 and beyond."
How's the funding situation looking?
"The funding is minimal but as a charity we're in a fairly good position. Our track record over the years has been good. We tend to book artists who are funded by Jazz Services."
"This time we've applied for and been successful in receiving funding for a series of six events, three this year and three next. After that we'll see how we go and assess our position. Hopefully we'll be able to continue in a seasonal capacity, Autumn and Spring."
Tell us a bit about the artists that you're putting on.
"Wednesday 10th September at The Komedia is Food, Iain Ballamy and Thomas Strønen, the Norwegian percussionist. We've wanted to put them on for a long time, last year it didn't work out so it is great that the opportunity to put them on has arisen again. A good friend, Mark Hewitt who runs Lewes Live Literature is working on a project with Thomas and was keen to work with us to bring Food to Brighton, so we are doing it as a co-promotion with him. Thomas and Iain have been working and recording together on ECM for a long time and they have a great musical understanding. It is jazz with electronic soundscapes. Some purists might not consider it jazz, but those with big ears will! Hopefully there are enough big ears around to make it a success. So that's the first one which is on downstairs at The Komedia."
"Then we've got Tim Garland's 'Songs to the North Sky' project with his Lighthouse trio. They've had great reviews and that is on at St. George's Church in Kemp Town on Saturday 25th October. We've used that venue before when we did a co-promotion with Basho Records to promote John Law a few years ago. It's a lovely acoustic space, perfect for chamber jazz. It promises to be a great night."
"And lastly is somebody that we've wanted to have at the jazz club for many years – John Surman. It's his seventieth birthday year. It's largely solo but he's doing some pieces with singer Karin Krog. That should be a night to remember. That's on Tuesday 18th November at the Brighton Dome Studio Theatre. The Dome is very keen to work with us in the future. If it's successful then The Dome will be the place we go back to for future high-profile gigs. The only problem with the Studio Theatre is that there is no piano, though we have a piano at The Komedia that we may be able to move."
"After that we're looking to get the likes of John Taylor playing solo piano at St. George's Church. The other venue that we are hoping to use is the old Gardner Centre at the University of Sussex which is being acoustically redesigned as The Attenborough Centre for the Creative Arts and which should be opening in the Spring of 2015."
How did you get into jazz and running a jazz club?
"My parents ran a jazz club in Dorset, the Sherborne Jazz Club. I wasn't living there at the time but I used to go back and support them. Jazz has always been in my family. My mother, and my father are big jazz enthusiasts. Always jazz records in the house. There was always Miles Davis, Stan Getz or Gary Burton playing. Jazz has always been my thing."
"When I moved to Brighton in 1990 I used to go to The Concorde regularly and help Dave Gravitt unload his car. He'd be struggling with a huge suitcase full of leads, I would help him set the room up, wheel the piano on stage. So I muscled in, basically, and when it started to lose a bit of steam, Andy Lavender asked me if I wanted to take over as chairman and I was more than happy to do so. We used to do Tuesday nights, Friday nights and Sunday lunchtimes."
"I wanted to be a player really but I didn't have the application or the trumpet chops, so the next best thing was to be able to promote. I've had many great years promoting and I think it's a really important function. There are so many amateur promoters in this country who don't get as much praise as they deserve. It's an unpaid, thankless task but a very rewarding one. I think it's a very important role – being able to provide a platform for young, professional musicians to get a decent gig. Having amateur promoters who are there to give you that chance is how jazz in this country continues to thrive. And there are certainly more players coming out of colleges now with great playing and writing ability. David Mossman at The Vortex in Dalston (who deserves a knighthood) and a lot of the jazz clubs like Fleece Jazz in Suffolk and Wakefield Jazz Club are all really supportive of young, up and coming players.
There are a few jazz clubs that have maintained a presence on the jazz scene for some thirty-odd years without whom the jazz scene wouldn't be as vibrant as it is now."
"That's been the joy for me, to see the young musicians progress and move on to bigger things."
"One night that sticks out for me (and there have been many) was a scratch band I put together with Pete Jacobsen and Gerard Presencer at The Lift. Pete was late, I met him at the station, brought him down to the club and guided him through the packed audience to the piano. He sat down, called a tune and they were off, playing like old friends.. they had never played together before. The whole night was just magic. Pete Jacobsen – what a star! One of the unsung heroes of British jazz and sorely missed."
Food perform at The Komedia on Wednesday 10th September.
Tim Garland's Lighthouse perform at St. George's Church on Saturday 25th October.
John Surman performs at Brighton Dome Studio Theatre on Tuesday 18th November.
More details: