3 Years of Jazz at The Verdict, Brighton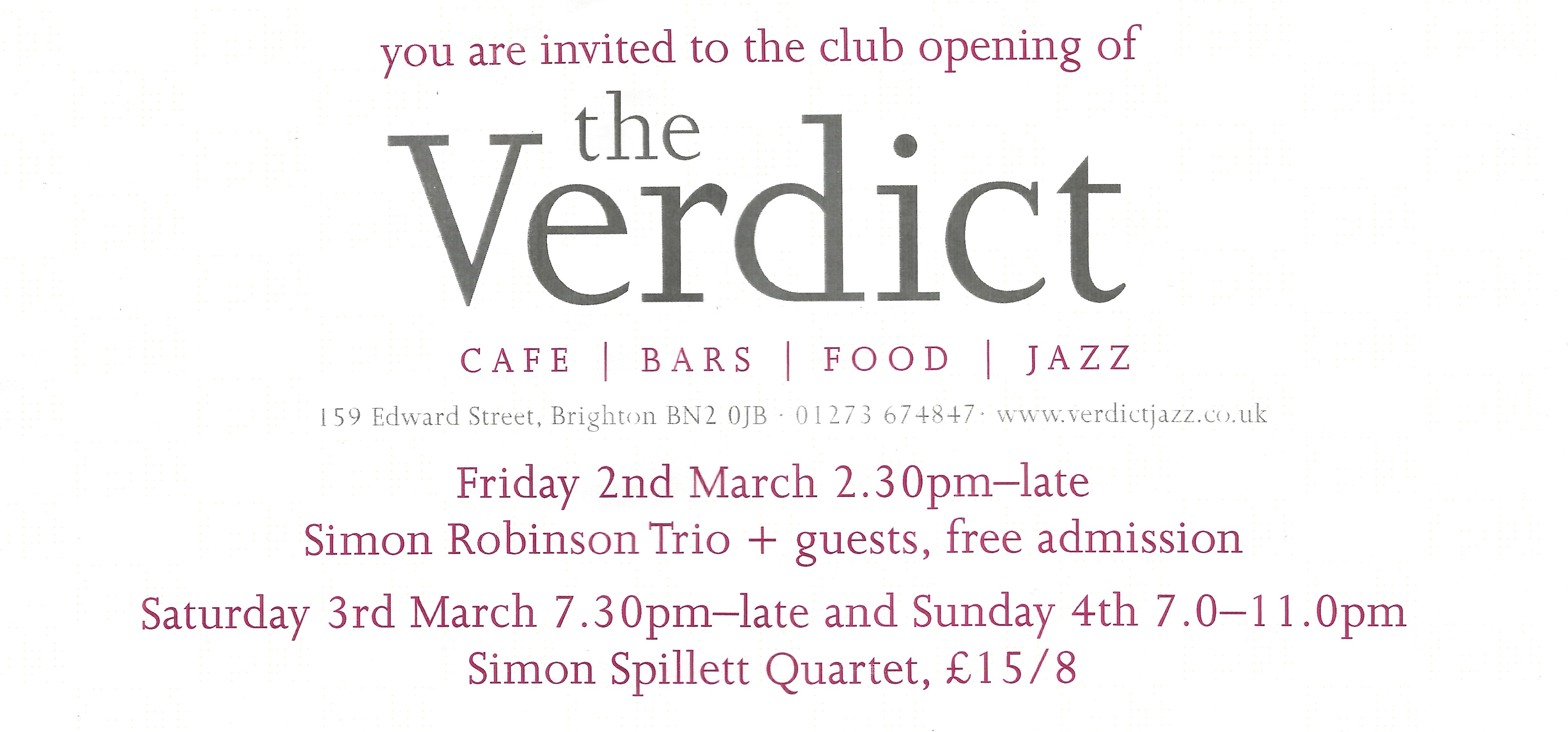 In March 2012, The Verdict in Brighton opened its doors to the public with a special opening weekend of concerts featuring the Simon Robinson Trio with a host of guests and two concerts by the Simon Spillett Quartet.
The opening day featured performances from local musicians of different generations, such as bassist Adrian Kendon and his son Jack Kendon on trumpet, together with a special duet by Dave Drake and Geoff Simkins.
Since then the club has seen numerous big names from the British jazz scene, such as Stan Tracey, Bobby Wellins, Gilad Atzmon, Don Weller, Kit Downes, John Law, Tony Kofi, Dave Newton, Jim Mullen and a host of others, as well as Americans such as Joe Locke and Gary Smulyan.
Saxophonist Simon Spillett performed at the club during the opening weekend in 2012 has been complimentary of the venue saying that 'it's just got the vibe to it'. Spillett recently returned to The Verdict with an all-star band to celebrate the 80th birthday of Tubby Hayes.
The March programme features the return of vocalist Marlene VerPlanck, saxophonist Matt Wates, local pianist Joss Peach, Dave Newton and the debut of Loose Tube Mark Lockhart. Trumpeter Gabriel Garrick also returns with his ensemble 'Real Jazz' following his successful gig last month.
This article was written by Charlie Anderson and appears in the March 2015 issue of The Sussex Jazz Magazine, available here.