Album Review: Dave Holdsworth's New Brew – Wodgi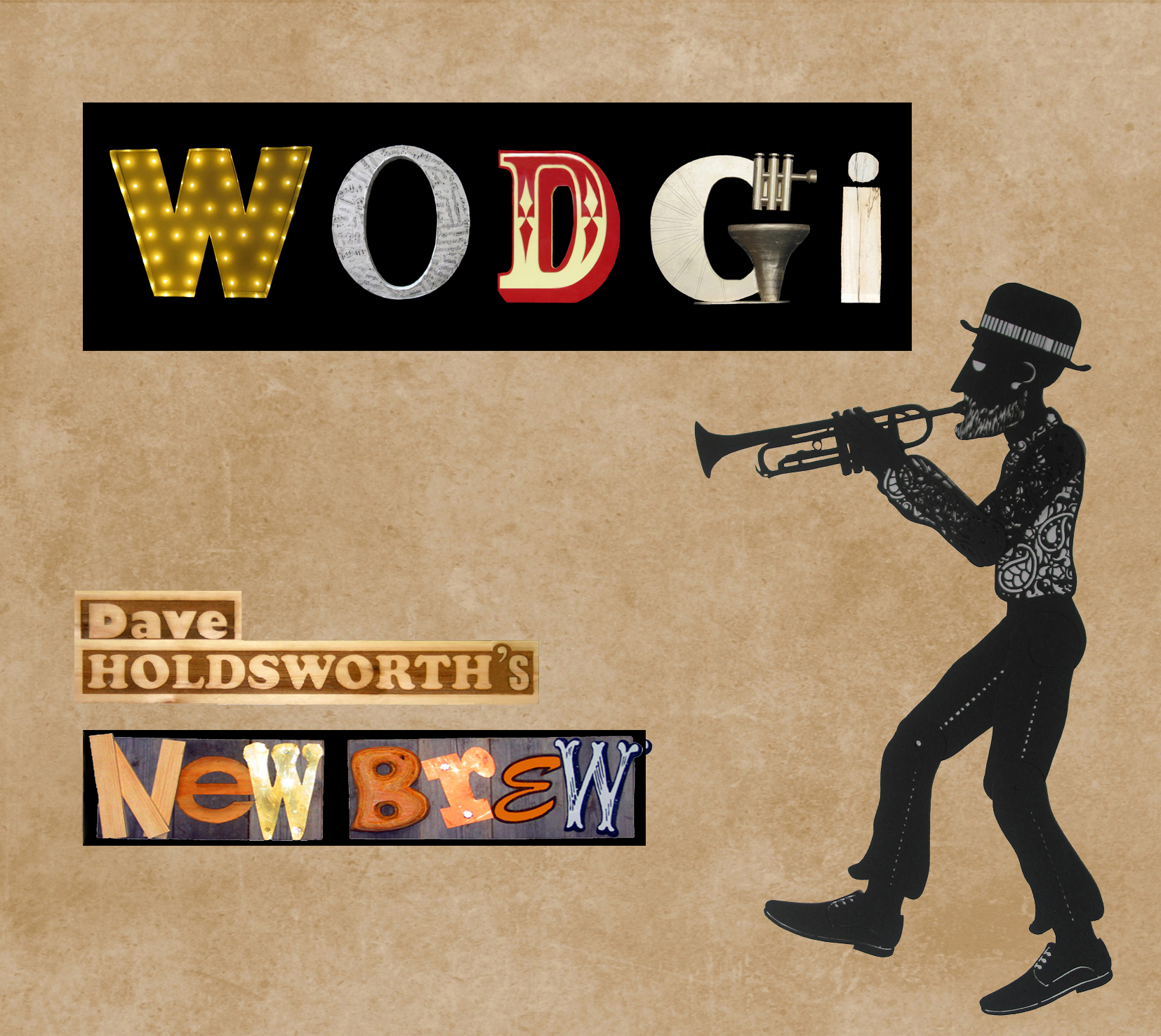 Dave Holdsworth's New Brew
Wodgi
(Capton Records 01)
Dave Holdsworth will be a familiar name to many jazz fans around the Brighton area as he regularly performed with Charlotte Glasson and Liane Carroll, as well as having his own quartet with Joe Robinson, Nigel Thomas and Dave Trigwell. Now relocated to Devon, his latest band 'New Brew' features fellow musicians from Mike Westbrook's big band The Uncommon Orchestra.
Beginning with the title track, Wodgi, this opener is a frenetic journey that borders on chaos but is underpinned by the driving bass of Marcus Vergette and saved at the end by some tight unison passages from the horns.
The absence of a chordal instrument gives the horns the freedom to play their own harmonic lines and this is particularly evident on the track Lickety Split.
Fans of classic Ornette Coleman and Don Cherry will love the collective improvisation elements on the album, together with the fluid interactions between the horns, particularly on tracks 4 to 7 which comprise the Anything Now suite.
There's a good mixture of grooves and hard-swinging jazz on the album, with Ten Day Simon being my personal favourite. But what's most impressive is the maturity and energy of Holdsworth's compositions. With catchy motifs peppered throughout and confident, melodic solos this is an album worth listening to again and again.
Charlie Anderson
Dave Holdsworth, trumpet; Alan Wakeman, tenor & soprano sax; Roz Harding, alto sax; Marcus Vergette, bass; Coach York, drums.
Wodgi is available via www.jazzcds.co.uk