August Issue Free to Download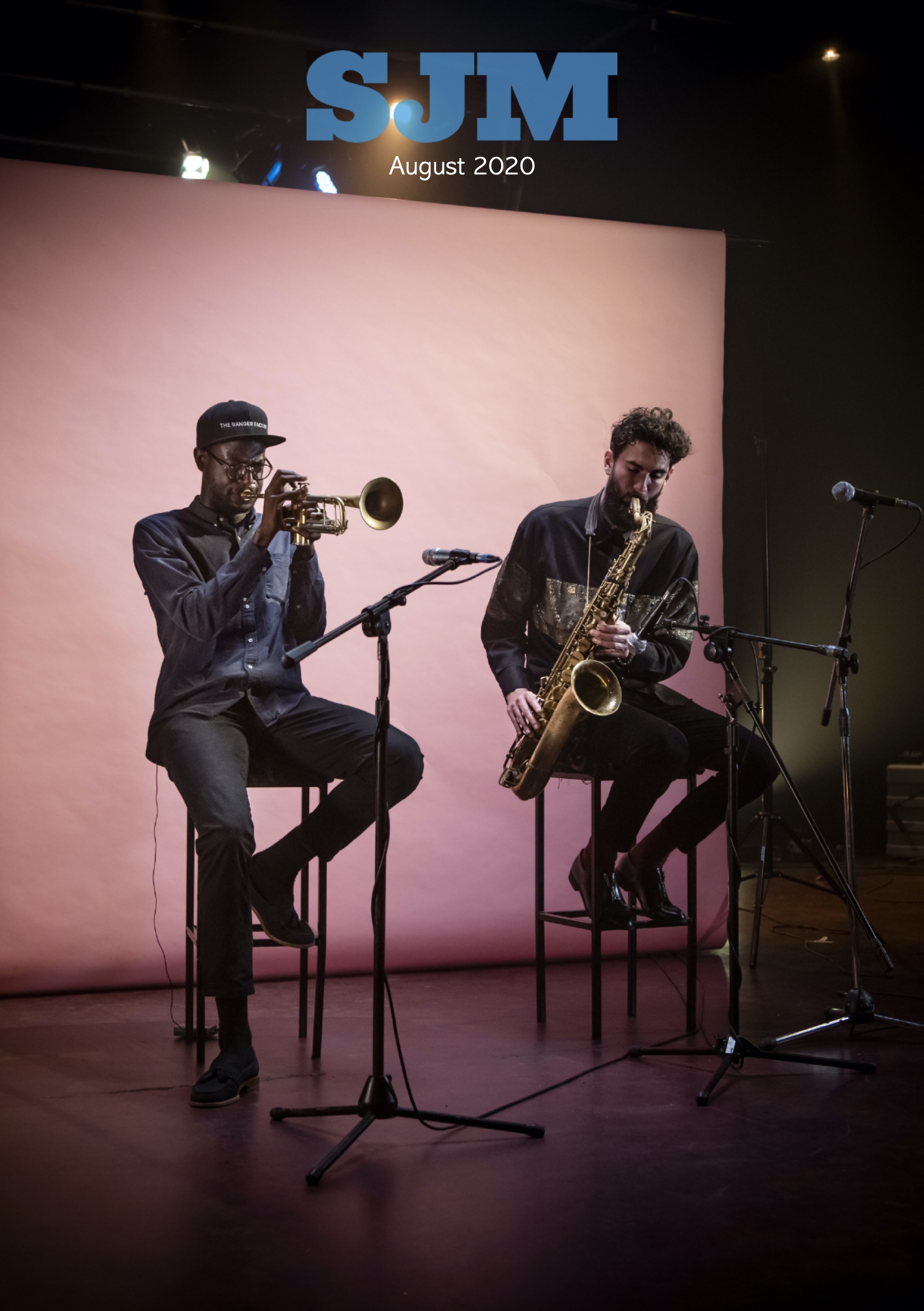 The August issue of SJM is available to download, for free, here:
The front cover shows Mark Kavuma and Ruben Fox performing for New Generation Jazz TV, filmed at the Ropetackle Arts Centre in Shoreham-by-Sea (photo by Lisa Wormsley).
Inside the magazine we have an interview with musician Mike Potter of Harry's Tricks.
Gina Southgate gives her view on recent events in a piece called Black Musicians Matter and includes a selection of some of the live paintings that she has done of black musicians over the years.
Jim Burlong writes an appreciation of vocalist Cécile McLorin Salvant.
Jazz News by Charlie Anderson covers outdoor performances in Brighton, live jazz returning to venues in London and the filming of New Generation Jazz TV. 
Charlie Anderson has also written a feature on New Generation Jazz TV accompanied by photos by Lisa Wormsley.
Jazz Essentials by Simon Adams looks at an ECM album by Kenny Wheeler and Lee Konitz.
Big Band Scene by Patrick Billingham examines the future of big band music during the current crisis and looks at recent video performances online.
Pete Recommends…sees Peter Batten assess the album Charlie Parker with Strings.
The Album Reviews section covers Louis Armstrong – Live in Europe (vinyl); Nubya Garcia – Pace (single release); David Gilmore – From Here to Here; Ant Law – The Sleeper Awakes; Madre Vaca – Winterreise; Zara McFarlane – Songs of an Unknown Tongue; Meraki – Meraki; Patchwork Jazz Orchestra – The Light That Shines; Mehmet Ali Sanlikol & Whatsnext? – The Rise Up and TRYPL – TRYPL, with reviews written by George Richardson and Eddie Myer.
The Listings section includes live outdoor performances and live streams.