Big Band Scene (Dec. 2016)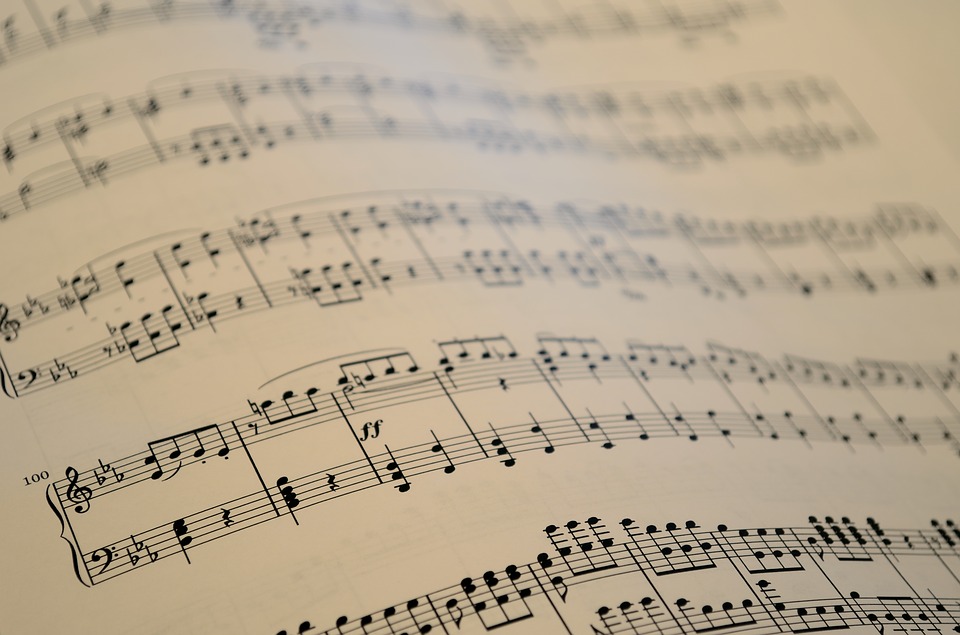 This month Patrick Billingham searches for missing parts and discusses band finances.
The end is nigh. Not of civilisation as we know it, although after recent election results . . ., but of 2016. The time of year when bands are preparing for the festive season and, pun intended, blowing the dust of their Christmas charts.
And on the subject of charts, I am sure that most big bands have incomplete sets in their pads. Often, with many of us playing in more than one band, replacements can be found informally. But sometimes not. That is why this column is introducing a new service.
These are parts missing from the Brighton Big Band pad. Many are Trumpet 4. It is possible that an erstwhile holder of that chair was somewhat careless with their music. Or it may be that some of these arrangements are for only three trumpets. If this is the case, please let me know.
Big Mama – in F maj (Steve Parry) – Trumpet 4
Dizzy Atmosphere – arr. Glen Osser – Trumpet 3
Dreamsville – Mancini – arr. Jo Reisman – Trumpet 4
Easy Living – in Bb (Unknown arranger) – Trumpets 2, 3 & 4
No Business Blues (Jeff Jarvis) – Trombone 1
Spring Can Really Hang You Up the Most arr. Frank Mantooth – Guitar, Bass & Drums
Swinging Shepherd Blues in C Dennis Wright – Trumpet 4
Traces – in Bb Nestico – Trumpet 4
Will You No Come Back Again (arr. Steve Gray) – Trumpet 4
If you have any of these and would like to help, then please get in touch with John Lake, johnbruce_@hotmail.com. If you don't have them in digital form to send as a pdf, then I suggest you photograph them with your digital camera and send them as jpeg or similar attachments.
Likewise, please email me with your own lists for inclusion in future columns and hopefully your own pads will head for completion.
Review, from a contributor who wishes to remain anonymous.
The Sussex Jazz Orchestra directed by trombonist Mark Bassey took part in the Big Band @Brunswick series of Sunday evening concerts with a Tubby Hayes special on 6th November. It featured guest star tenor saxophonist, Simon Spillett, Britain's most formidable disciple of Tubby and his music. The band has several Tubby originals in its pad, some of which are already familiar to regular supporters of the SJO. That evening, others had their first outing with this band.
The capacity audience was treated to a mix of high energy hard-swinging jazz and ballads reflecting Tubby's gentler, reflective side, interspersed with a handful of compositions from present and former players with the band.
Besides making it seem by his playing that Tubby was present in body as well as spirit at this event, Simon entertained the audience with anecdotes giving the background to each title, discovered during the research undertaken for his biography The Long Shadow Of The Little Giant (Equinox Publishing Ltd. 2015).
The SJO peaked for this performance. Special mention must be made of the rhythm section, Steve Morgan, Andy Batkin, Richard Leney and Phil Naylor, who kept up brilliant backing for the band, as well as swinging solos themselves. They shone during the small band spot, backing the virtuosity of Mark and Simon out at the front on Dear Johny B, which the section had not seen before that evening.
Plans are already under way for a similar event in a couple of years' time.
I have previously brought up the topic of band finances, SJM52 (May) and SJM55 (August). The earlier considered expenses, the latter, income, of which I didn't discuss a non-monetary aspect. Riders. These can be generous down to non-existent, whether or not the gig is a paid event.
The worst memory I have is of a paid gig where the money went into band funds. A wedding. In a converted barn in the depths of rural Hampshire. Miles from the nearest pub. When the band arrived we were told to wait outside until it was time for the sound check. Fortunately it was a fine Summer evening. We were allowed in, an hour late, and after the check we were told to wait on the stage and not to go to the bar to get a drink. After an hour and a half of interminable, not particularly witty, speeches the cake was cut, the floor cleared and the dancing could begin. Unrefreshed, we played the first set. After that we were finally allowed to go to the bar. Where we had to pay for our drinks. At inflated prices.
Not all weddings are that bad from the band's point of view. Riders have ranged from free soft drinks, wine and beer, through to a share of the hog roast, with the venue also providing fare acceptable to the vegetarians and our vegan lead trumpet. So when negotiating a fee for a private function, don't forget the riders. And as back up include some sandwiches and a bottle in your gig bag.
The late lamented Providence in Hove not only passed on to the band anything over £40 collected at the door, but provided a cold buffet that would have fed the band and most of the audience for several days and vouchers that each musician could exchange for one free drink. Further down the scale, there are the aforementioned drinks vouchers, and many venues have coffee and tea making facilities in the Green Room as well as a selection of soft drinks.
This time of year I am looking forward to the mince pie and the mulled wine to go with it. Seasonal greetings to you all.
Next month: More news and views plus possibly a band profile. If you would like your band featured, and I have not already contacted you, please get in touch. Or if there is anything else, such as gig news, missing charts, or feedback on this column, that you would like me to include in January's Big Band Scene, please send it to me by Friday December 23rd. My email address is g8aac@yahoo.co.uk.
Big Band Gigs
December – Early January
† a regular monthly gig
bold italics part of a regular series
Thursday 1st December 1st
7:30 pm, Five Star Swing Big Band at Clair Hall, Perrymount Road, Haywards Heath,
West Sussex, RH16 3DN (01444 455440). £16/14.
Sunday 4th December
†12:45 – 3:00 pm, Sounds of Swing Big Band at The Horseshoe Inn Hotel, Posey Green, Windmill Hill, Herstmonceux, East Sussex BN27 4RU (02035 645225). Free entry.
2:30 – 4:30 pm, The New Note Orchestra Christmas Show, with special guests Terry Pack's Trees at St. Luke's Church, Prestonville, 64, Old Shoreham Road, Brighton, BN1 5DD. (07492 734671) £5/£3 (and generous donations for a very worthy cause would be welcomed).
7:30 – 10:30 pm, Big Band @Brunswick: The Studio 9 Orchestra at The Brunswick, 3, Holland Road, Hove BN3 1JF (01273 733984). Free entry with collection.
Wednesday 7th December
†8:30 pm, The Fred Woods Big Band at the Horsham Sports Club, Cricketfield Road, Horsham RH12 1TE (01403 254628). £2 (Club members free.)
Thursday 18th December
7:30 – 10:30 pm, The CH Big Band at Christ's Hospital Theatre, Christ's Hospital School, The Avenue, Horsham, West Sussex RH13 0YP (01403 247434). £12/£11
Friday 9th December
†8:30 – 11:00 pm, The Les Paul Xmas Big Band Special in Patcham, BN1, £5. For further details contact Steve (01273 509631) steven_paul1@yahoo.co.uk (Bring your own refreshments.)
Sunday 11th December
2:00 – 4:00 pm, Saxshop at The Brunswick, 3, Holland Road, Hove BN3 1JF (01273 733984). Free entry.
Tuesday 13th December
†8:00 – 10:30 pm, The Ronnie Smith Big Band at The Humming Bird Restaurant, Main Terminal Building, Shoreham Airport, West Sussex, BN43 5FF (01273 452300). Free entry with collection.
Wednesday 14th December
7:30 pm, The Johnny Spice Swing Orchestra Christmas Ball at The Winter Gardens Theatre, Compton Street, Eastbourne, East Sussex, BN21 4BP (01323 412000). £28 with hot buffet/£16.60 dancing only.
Thursday 15th December
7:30 pm, Air Ambulance Carol Concert with The Perdido Players' Swing Band at St John the Evangelist Church, Lower Church Road, Burgess Hill, West Sussex, RH15 8HG (01444 230499). Free entry with collection for the Air Ambulance Service.
Sunday 18th December
7:00 – 9:00 pm, The Sussex Jazz Orchestra Seasonal Special at The Round Georges, 14-15 Sutherland Road, Brighton BN2 0EQ, (01273 691833). Free entry with collection.
Wednesday 28th December
8:00 – 11:00 pm, Skakestra at The Roebuck Inn, Lewes Road, Laughton, Lewes, East Sussex BN8 6BG, (01323 811081). Free entry.
Sunday 1st January 1st 2017
†12:45 – 3:00 pm, Sounds of Swing Big Band at The Horseshoe Inn Hotel, Posey Green, Windmill Hill, Herstmonceux, East Sussex BN27 4RU (02035 645225). Free entry.
7:30 – 10:00 pm, Big Band @Brunswick: (band to be confirmed) at The Brunswick, 3, Holland Road, Hove BN3 1JF (01273 733984). Free entry with collection.
Wednesday 4th January
†8:30 pm, The Fred Woods Big Band at the Horsham Sports Club, Cricketfield Road, Horsham RH12 1TE (01403 254628). £2 (Club members free.)