Christine Tobin Interview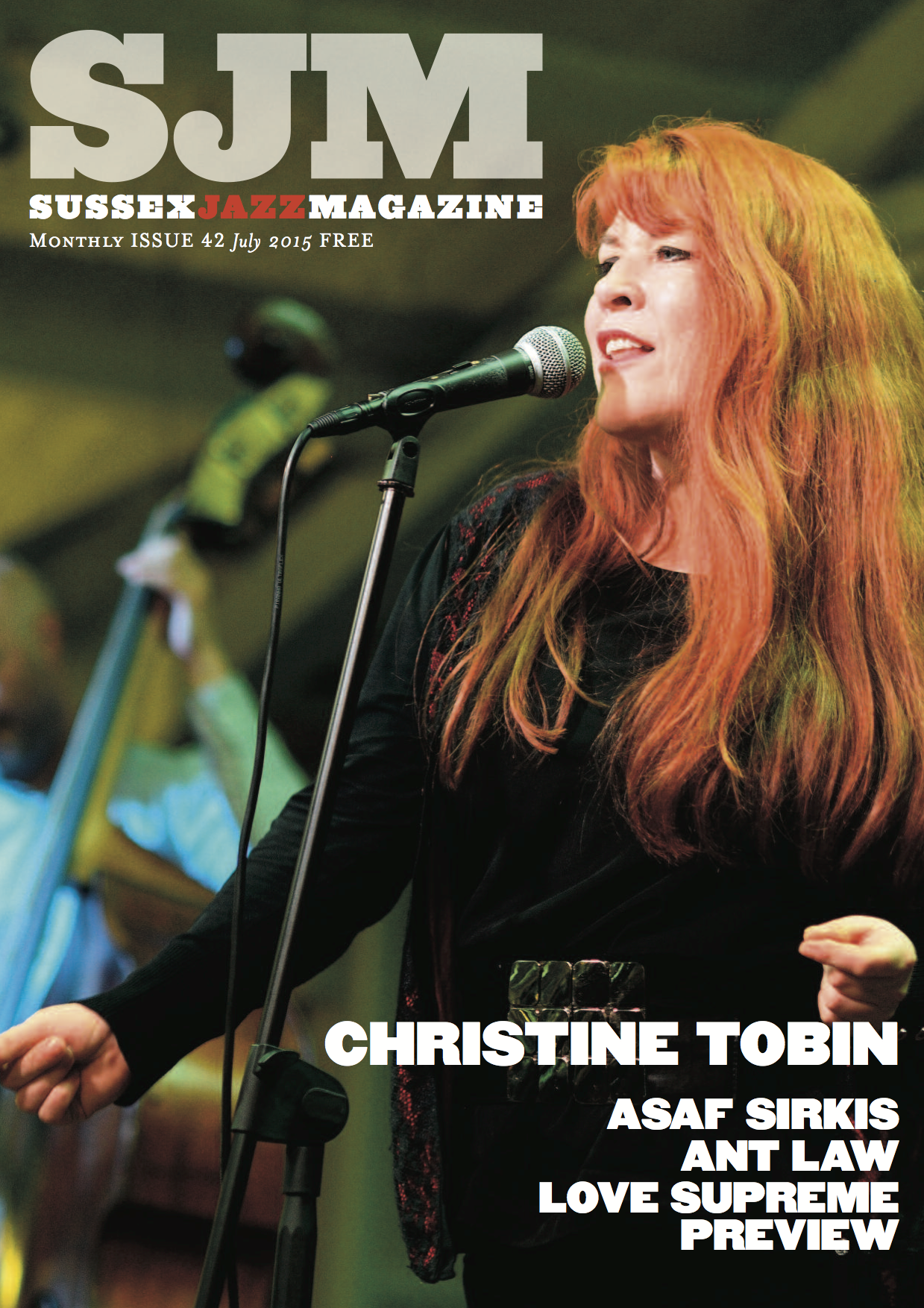 We caught up with vocalist Christine Tobin ahead of her appearance at this year's Love Supreme Festival.
What has been the one thing that has helped you advance in terms of your growth as a vocalist?
"I don't think I could pin it down to one thing. There are many factors and different things have helped me grow and develop at different times. For example, when I began singing, the one thing that helped me grow was listening to and emulating all of the great jazz singers. I spent lots of time absorbing the sounds of wonderful vocalists such as Sarah Vaughan, Billie Holiday, Betty Carter, Nancy Wilson, Cleo Laine, Sheila Jordan, Mark Murphy and the list goes on and on. Later when I moved to London I found I could learn lots by going to as many jazz gigs as possible and I used to go to Ronnie Scott's all the time."
"I've always worked with great musicians and over the last ten years or more I have had a brilliant team of players in my various bands. I find that is an important factor in developing your own music and style."
"I like a lot of diverse styles of music and am always interested in hearing new stuff. I think having an open mind and open ears allows you to take in new influences and grow."
You've done albums featuring the music of Carole King and Leonard Cohen. Are there any other composers that you are interested in?
"Many!! I'm a big Joni Mitchell fan and have recorded one of her songs, The Priest, on my first album Aililiu. Also, I recorded Poses by Rufus Wainwright on my 2008 CD Secret Life of A Girl. I'd like to do a programme of Monk tunes sometime. His music is so rich and original and still sounds very new today. I'm also quite interested in poetry and I set twelve poems by W.B. Yeats to music in a collection called Sailing to Byzantium in 2012. I listen to a lot of classical music for inspiration too, composers like Debussy, Messiaen, Britten, Dutilleux, Bartok and lots more."
What can we expect to hear from you at the Love Supreme festival?
"I'm singing a programme of new arrangements of Leonard Cohen songs called A Thousand Kisses Deep – that is – all the music from my most recent CD of the same name. I've always loved Cohen's songs and this is a sort of dedication to him. I will have a great band with me: Phil Robson on guitar, Huw Warren on accordion, Dave Whitford on double bass and Adriano Adewale on percussion. We'll be doing songs like Famous Blue Raincoat, Suzanne, Tower of Song, Dance Me To the End of Love and more. I'm expecting lots of Cohen fans to be there and hoping to convert those who haven't already been won over. We'll be giving the songs a new twist but not disrespecting them."
What can we expect from you in the future, in terms of albums and projects?
"I've just recorded a new album called 'Pelt'. I've written music for poems and lyrics by the wonderful poet Paul Muldoon. It will be released in Spring 2016 and I'll be touring it around the UK next year. The line-up is: Richard Jones, violin; Kate Shortt, cello; Gareth Lockrane, flutes; Phil Robson, guitar; Liam Noble, piano; Dave Whitford, double bass; Simon Lea, drums. The music is eclectic and takes in blues, americana, sometimes rocky, sometimes pastoral."
What sorts of things do you do outside of music?
"I like to go cycling. I live by the sea so when I'm relaxing I go walking or cycling. I like to explore the area and find new places. I enjoy reading, watching films and programmes about social history and I always go to see a play when I'm back in Dublin. I was there a few weeks ago and went to see The Gigli Concert at the Gate by Tom Murphy. It was brilliant. I also spend time cooking and eating."
Christine Tobin performs at The Love Supreme Festival on Sunday 5th July
(The Big Top, 11:30am).
Sample track Famous Blue Raincoat from A Thousand Kisses Deep:
https://soundcloud.com/christine-tobin/famous-blue-raincoat
Clips of all tracks from 'A Thousand Kisses Deep' can be heard on Christine's website www.christine-tobin.com and click on Discography.
Cover of SJM July 2015: photo by www.forbesanderson.photography; cover design by Stuart Russell.