The Column: Eddie Myer – Love Supreme Festival 2015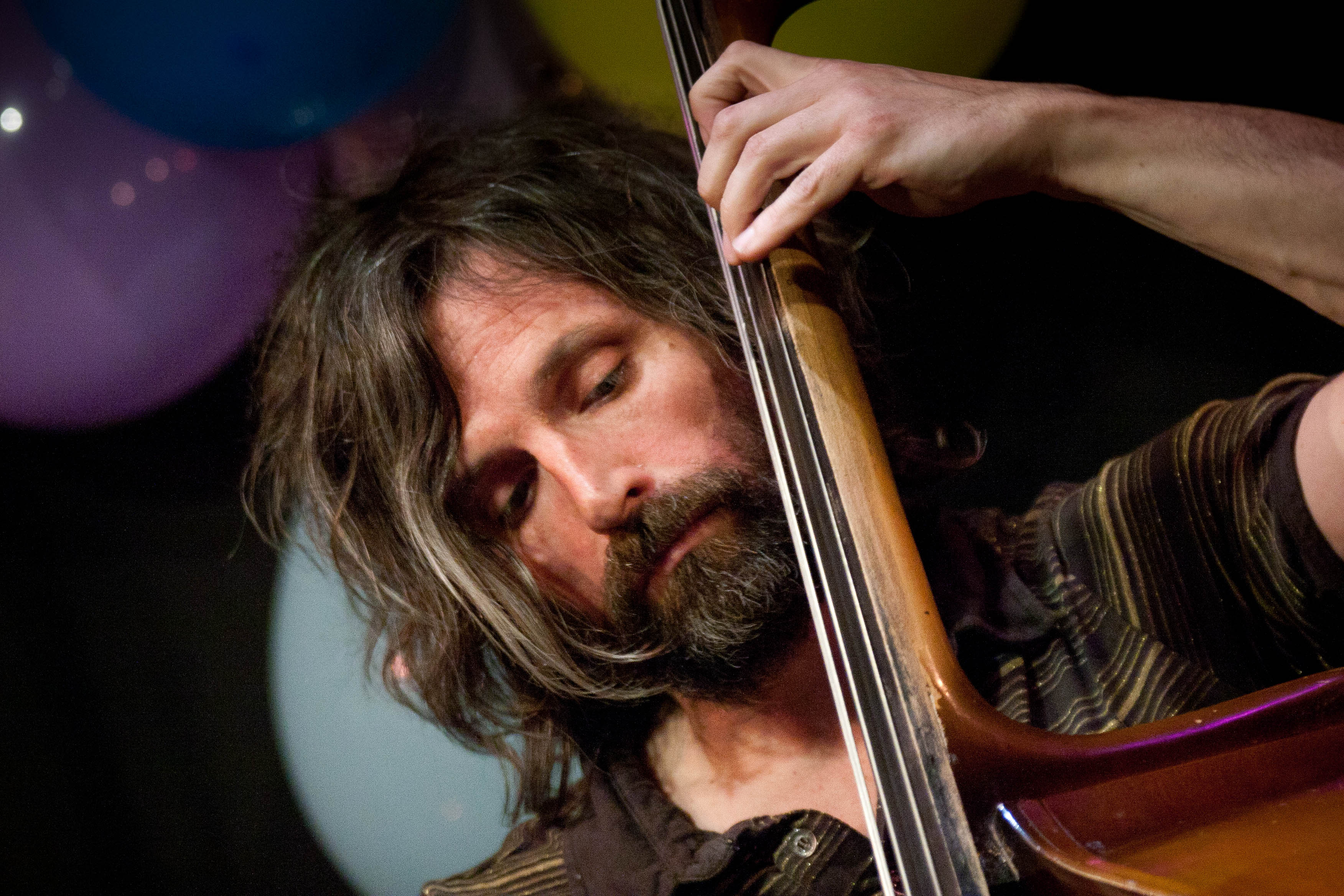 Eddie Myer in conversation with Barney Dufton from Neapolitan, the production team behind the Love Supreme Festival.
SJM So… Love Supreme is a greenfield jazz festival… who conceived of this idea in the first place?
BD The idea came from Ciro Romano who's our festival director. He's been involved in music for years and years and years and just had this idea… he's been doing a lot of work with Jazz FM so he just had I guess jazz at the front of his mind… he went to ..I don't remember which festival, but he was thinking you have things like Cambridge Folk Festival and Womad and all those really awesome festivals that cater to relatively niche genres and are really successful and have a great culture around them, but there wasn't one that was based around jazz and the offshoots of jazz, and he saw that and thought, the festival market has become massive, you get to the summer and there's three festivals every weekend, the classic British summer time festival is now such an established thing and it's time there was one based around jazz.
SJM How hard was it to get the idea off the ground? Did people want to jump on board straight away or were there raised eyebrows?
BD I think it was a bit of both! Some thought 'that's a really good point, there isn't something that services that – while you have some great festivals like the London Jazz Festival and the Glasgow Jazz Festival, and they offer something amazing, it's not that experience of being in a field, getting the tent out, maybe bringing the wellies," (though we haven't had to do that yet!) … then there's also the thing that when you try something that hasn't been done before, some people will say 'well, there's probably a reason why it hasn't." So a few raised eyebrows as well.
SJM So can you say in a couple of words what makes Love Supreme different from other Jazz Festivals?
BD I think two things.. the bill and the experience. The booking policy for Love Supreme is quite broad.. jazz is a broad church in terms of it's lineage, the family tree of a lot of popular music will go back to jazz if you go back far enough so we always are looking for artists that will have something from jazz or the blues or gospel… we always say if they've got those elements in their DNA, we'll look at them for Love Supreme. The other part is the experience.. if you're a jazz fan it's having a festival where you can go and pitch a tent and spend the weekend just being completely immersed in the music, instead of buying a ticket for a single event and trekking from venue to venue.
SJM … How's progress been? Is it working?
BD Well yeah! It's been great… we're really lucky to have Jazz FM on board, they've been big supporters and they're a core part of the festival, and Ingenious, our investors who we work with are great as well, they have that experience of the UK festival market, they're a valuable resource to have … we work with Loud Sound, who run the site who also do Bestival and Field Day, and on the tech side we have LarMac Live who have oodles of experience and are great to work with..we're building a really strong team and yes, it's working!
SJM What's been your personal highlight? I'm sorry, you can only pick one.
BD I think…. er…. this is a big question…..
SJM You can cheat and say 'It's all been a highlight"
BD Well, that wouldn't be true! Putting on a big event like this can sometimes be challenging….Let me see… on Sunday last year, we had De La Soul headlining, and it may seem crazy to have a hip-hop artist headlining a jazz festival, but looking at their records and all their influences, there are jazz samples all over them.. they had such a great festival set and everyone was enjoying it so much, and they still have such a respect for the heritage and the tradition of jazz.. that was a big moment, seeing everyone at a jazz festival getting down and having such a great time!
SJM Who's your tip for this year? Someone we may not have heard of but you think we should?
BD I think the surprise set of the weekend could be from Hiatus Kaiyote… they're really charismatic, the new record's amazing, they're very forward looking, doing that thing that I love where they bring in a lot of influences that are quite modern but still have the core understanding of what makes a really good song… they give a lot of nods to things that are good, they don't forget where they're coming from but they're going somewhere new.
SJM How does the Verdict Bandstand fit into the Love Supreme experience?
BD The Verdict Bandstand! That's my baby! The great thing about where we are is the super vibrant local scene of musicians; we'd be crazy not to engage with everyone that's in and around the Festival, and the Bandstand is a platform for that .. every year someone will come up to me, or we'll get an email or FB message saying that they've heard something on the Bandstand that they'd never heard before, and now they see they're playing again down the road and they'll go and check them out again.. the thing about Love Supreme is that people may go for just one band but they leave with a whole to do list of music to check out! The Bandstand is a big part of that, it's a chance to stumble upon something you may never have heard before that could blow you away.
SJM.. Last question; how would you like to see the festival develop?
BD.. I'd like it to grow, I'd like it to become a fixed part of the jazz calendar like London or Cheltenham… I think genre-wise we could go a bit further, you have electronic artists like Bonobo and Flying Lotus that have respect for the lineage of jazz, and also I'd love to have some more absolute jazz greats playing …. to see someone like Sonny Rollins or Herbie Hancock playing in a field at a British festival would be pretty special!.
SJM Thanks! See you this weekend!
BD .. Thanks! See you there!