Column: Eddie Myer – Old and New Dreams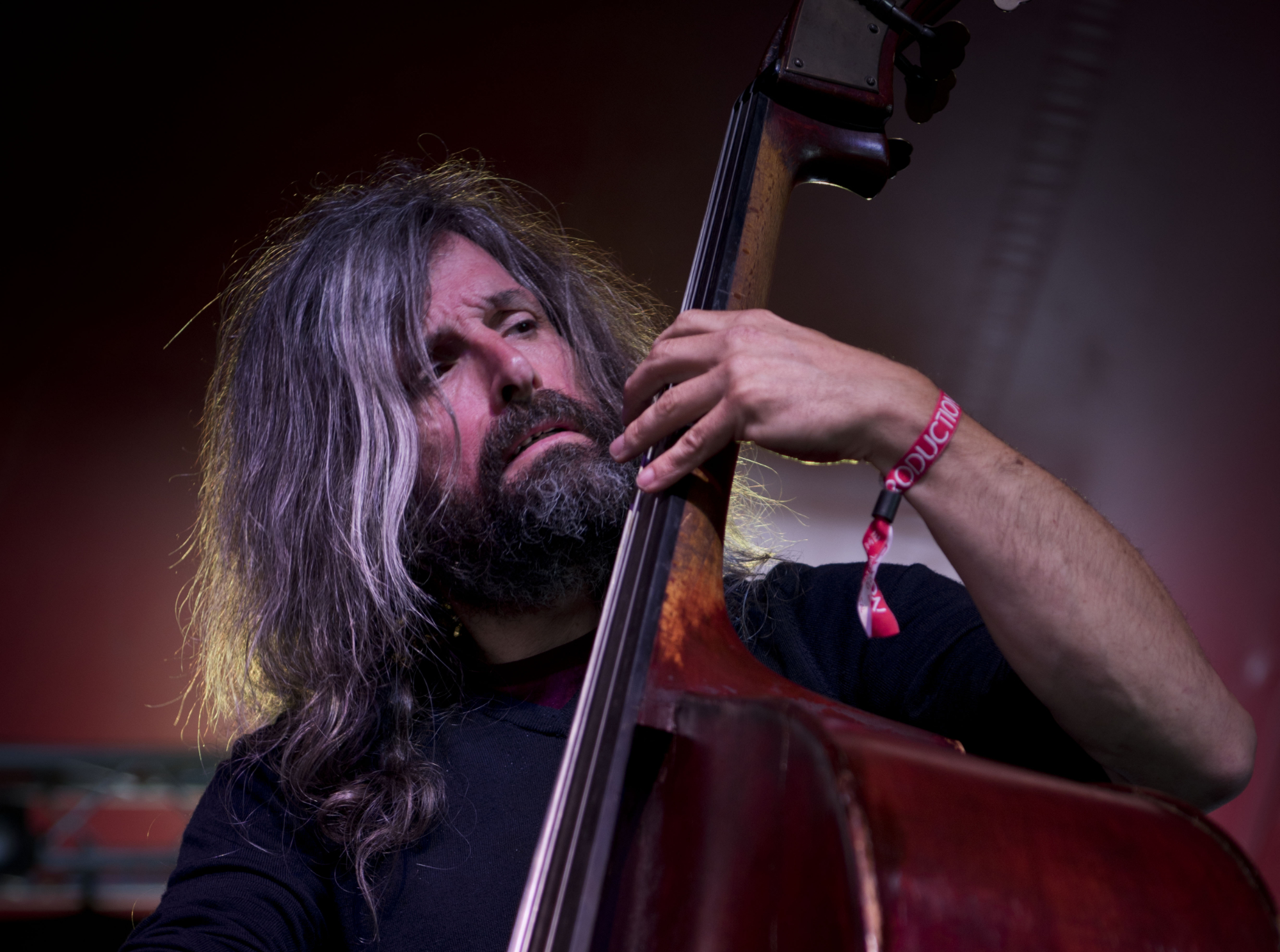 As festival season proceeds regardless of the changeable weather, leading us damply but surely towards the autumn touring and album release schedule, when new releases drop as swiftly as autumn leaves, the protean artform known as jazz continues to attract media attention, holding out the possibility that some of the online verbiage will translate into bigger crowds, higher sales and even, eventually, taxable income for the diligent practitioners. Festivals like We Out Here in Cambridgeshire and Brainchild and Love Supreme in Sussex are providing platforms for new UK artists to connect with new audiences, while labels like Ubuntu and Whirlwind keep up a breathless release schedule of new material.
At the same time, the persistence and profitability of reissue culture keeps the Amazon deliverymen busy; labels like Avid can take advantage of EU copyright legislation to issue cheap 'Five Classic Album' sets by Golden Age giants as the rights to the masters lapse, while Jazz Images exploit the same rich seam, mixing and matching material to sometimes uncertain advantage. Hot on the heels of the rediscovery of Coltrane's missing Impulse sessions, the release of which as Both Directions At Once actually propelled Mr C into the UK album charts for the first time (delicious irony), we are promised another 'lost' album, comprising recordings made by the classic quartet in the run-up to the Love Supreme sessions for a Canadian film soundtrack, now to be made available under the title Blue World; meanwhile, and more controversially, some of Miles' uncompleted early sessions for Warner have been revived, decades after both creator and label abandoned them, to be issued by Rhino records as Rubberband. Meanwhile the growing appreciation of 1960s UK jazz talent received a major boost as the spotlight shone on one of the scene's prime movers: thanks in no small part to the tireless championing of the indefatigably multi-tasking tenor supremo Simon Spillett, Tubby Hayes' legacy was enriched by the release of his own lost album (featuring our own local drum legend Spike Wells), plus a beautifully presented and fabulously expensive 11 LP box set of his entire output for Fontana. How exciting to hear that Mr Spillett has been invited to appear at the Los Angeles Jazz Institute Festival over four days this autumn, fronting an American big band playing the music of Tubby Hayes – an accolade richly deserved by both.
The mining of jazz's legacy continues to bring new treasures to the surface, to the benefit of aficionados, entrepreneurs and, one hopes, the artists themselves; but are the voices of new artists at risk of being drowned out by the continuing chorus of wonderful music echoing ever louder from the music's past? Kind Of Blue is reported to still be selling 5000 copies a week, while sales figures of 500 in a week are above average for a new jazz release, and rare indeed for a new UK jazz release. The growth of streaming continues to change the way that music is consumed, and this column has already discussed the way that jazz artists have often been ill-served by the change as the revenue from streaming is often inadequate to compensate for the fall in those hitherto all-important CD sales at gigs. Yet the news is not all bad, as a couple of examples illustrate. In their capacity as a label, multi-tasking new-jazz svengalis Jazz Re:freshed were able to capitalise on the media attention around Nubya Garcia, and their own understanding of the fan demographic for the scene she's been chosen to figurehead, and by presenting her debut album on vinyl they've managed to sell out two pressings; now the reissue on CD has sold out as well. Meanwhile young traditionalist Gabriel Latchin has scored over two and a half million Spotify streams of his recording of Polka Dots And Moonbeams via the 'Coffee Table Jazz' playlist. Is it unfair to suggest that jazz artists are more than usually susceptible to adopting an attitude of cynical fatalism towards the business, when a willingness to investigate new models of monetisation might serve them better?
With this in mind, let's turn the focus on to the way that UK jazz is making its way through the hazardous waters between the Scylla of media incomprehension and the Charybdis of audience apathy. This column started, believe it or not, in 2013, and ever since then we've been privileged to document the genuine flourishing of a scene of young players, largely but by no means exclusively London- based, who have worked to carve out a distinctive take on the jazz tradition, and whose freshness, energy and personal charisma has been rewarded with a great deal of media attention and a dedicated and youthful fanbase. The scene has been supported by media and industry alike (our New Generation Jazz program, with the generous support of the Arts Council, has played its own small part), and this has, alas, not been uniformly appreciated. As in Newtonian physics, so in the music biz; every action sets up an inevitable reaction, and there have been muted but persistent voices from within the community claiming that the spotlight that has shone so brightly on some artists has cast others, more musically deserving but less charismatic or sellable, into the shadows. Of course, the music biz is never just about music, and culture is about more than the execution of art. For jazz to appeal beyond its loyal core following of mature connoisseurs into a broader, younger, more diverse demographic, it needs to be populated with characters that reflect that demographic. As a result, some players may be foregrounded before their talents are fully developed, but let us remember that jazz is a long game and that posterity will be the judge. Much of the initial excitement around what we'll call the New London Scene was generated before there was much in the way of recorded material or audience figures beyond the artist's own manor – how is the scene delivering on its promise?
Promoters and live agents certainly have much to celebrate. To pick a few examples, Shabaka Hutching's Sons Of Kemet, Joe Armon-Jones and Deptford collective Steam Down have been tearing it up on the UK festival circuit, crossing over into the greenfield boutique market to take their place alongside the spectrum of contemporary UK styles from dance to indie rock; Ezra Collective moved from West Holts stage at Glastonbury to headline at Camden's legendary Roundhouse; Nubya is touring Europe, and a select group of these players can now reliably sell out mid-size club venues across Europe. On the recording front, Cassie Kinoshi's Seed Ensemble have made the Mercury shortlist with their debut; Ashley Henry's upcoming Sony release features guest slots from Keyon Harrold and Makaya McCraven.
The signs certainly seem propitious – but readers with long memories will be aware that this is by no means the first promised UK jazz revival. How representative are this small group of players of the UK scene as a whole, how can we place them within the UK jazz tradition past and present? Please accept our invitation to return in the next few months, where we'll attempt a coherent examination of those questions.
Eddie Myer