Column: Sam Carelse – On The Corner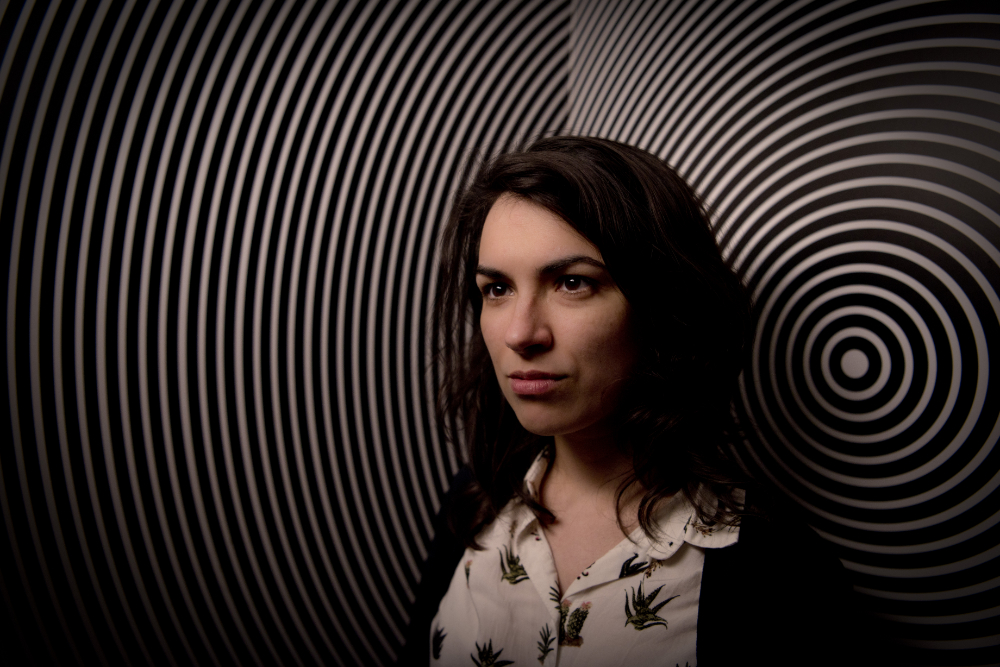 One-year anniversary edition!
Wow, it's been a whole year of being snarky about jazz. It's been a ride and I've come to look forward to Lisa sending through memes to review. These usually arrive at an inappropriate moment such as being at someone else's gig which is no place to laugh until you're nearly sick (you don't want to see the meme outtakes… TRUST me).
I love the internet so much (Why don't you marry it? OK then I will)
Let's talk about internet love. No, not *that* sort. I LOVE the internet. In the same way I loved telly growing up (and still do, btw).
It's not considered cool or refined to love the internet, or telly. And social media wise, Instagram and Facebook are considered pretty vulgar and solipsistic- selfie, anyone? I try and cultivate a decent professional platform for my music on my personal and public channels, but I almost inevitably descend from grace, basking in the great bilge pump that is the Facebook feed, drowning in a thick slurry of glorious memes, cute pictures of cats, and petty internet feuds about veganism or stuff I know nothing about. But, to paraphrase Cyril Connolly, is the iPhone in the hall the enemy of good art? Maybe – I'm yet to create some. But there are many reasons to love t'internet, and here are just a few:
Oh my gosh *wipes away tear*, so much beautiful jazz, I couldn't possibly listen to
it all
The 90s were dark times for me, music-wise. I mean, my parents' record collection was fine, if you really *really* liked Sparks/They Might Be Giants/ Aztec Camera/Cliff Richard. And then, with the millennium came the long-yet-happy years of downloading music over the dial- up with legally dubious platform Napster, and I experienced the joy of a personal music library for the first time. Later, when YouTube and Spotify came along with its 'you might also like' algorithms my mind was blown- I felt like Dorothy leaving her house after the storm. Huge mobile libraries at your fingertips, the universe of great jazz recordings, and -most importantly – footage of groundbreaking concerts by the greats. I will be eternally sad that I have missed the chance to watch the likes of Louis Armstrong, Ella Fitzgerald, Anita O'Day et al by a generation or two, but it's glorious that I can sit on the sofa with a glass of wine, watch an entire set of Ella Fitzgerald and Joe Pass at Ronnie Scotts in 1974 and pretend I'm there (It's very worth seeing, especially to hear Ella briefly joke about Brighton during The Man I Love).
Discovering new acts is easy, especially if you subscribe to hashtags on Instagram such as #jazzsinger (although watching #talentedmusicians should be done in moderation, those acts might have you throwing your keyboard/ mic/guitar out the window in a fit of jealousy *shakes fist*)
Good lord, I think I just learnt something
Building jazz chops is SO HARD. Apparently you have to study and practice to get really good at it. I have found to my consternation that this is 100% true. This is a very inconvenient truth, especially considering one of my biggest hobbies is broadening my sweet meme library and talking nonsense with my favourite meme hags. But you guessed it – the internet once again rides to the rescue. Well, sort of. It's not going to do the work for you. Sadly. But its teaching resources are golden. Dry books and chord diagrams have their uses, but they can't replace an encouraging teacher. And if you can't afford to see one in real life, YouTube's got you.
Aimee Nolte – who appears to have boundless enthusiasm – is the only person who has managed to crack jazz piano for me. She explains tricky concepts with ease and humour, and is also completely honest about those unavoidable exercises that take a long time to bed in. The dry and dusty jazz piano tomes have become invaluable resources now that Aimee Nolte has laid the foundations. And then there's Adam Neely, who communicates new concepts in jazz in a fun, unstuffy way with great graphics that get the attention of people with zero attention span like yours truly. His recent video The 7 Levels of Jazz Harmony takes the main hook from Lizzo's song Juice and upgrades (or downgrades depending on your opinion) the harmony through various levels of jazz, exploring relatively simple concepts such as tritone substitutions, passing through the cacophony of Liberated Dissonance (3 unrelated chords on top of each-other? Dear god!) and ending up on the otherworldly and strangely alluring Intonalism, where the chords are tuned to the melody (Jacob Collier used this witchcraft when modulating to G half sharp in his mind-bending arrangement of In The Bleak Midwinter).
And finally – if you can dream it, you might just be able to make it so. Want a lesson with a prominent singer in New York but can't afford the flights? Skype to the rescue! See if having an entire ocean between you and your teacher will make it less obvious that you haven't done any practice since you last saw them.
I Don't Want To Set The World On Fire
There's no space big enough to write about our wonderful friend, gypsy jazz guitarist, composer, singer-of-Ink-Spots-tunes Steve Aston, who passed away in June. Steve's music will have to do the talking. You can get his beautiful music at grimaldicinematique.bandcamp.com. Profits will go towards setting up a music foundation in his name.
Sam Carelse