Jazz News (March 2017)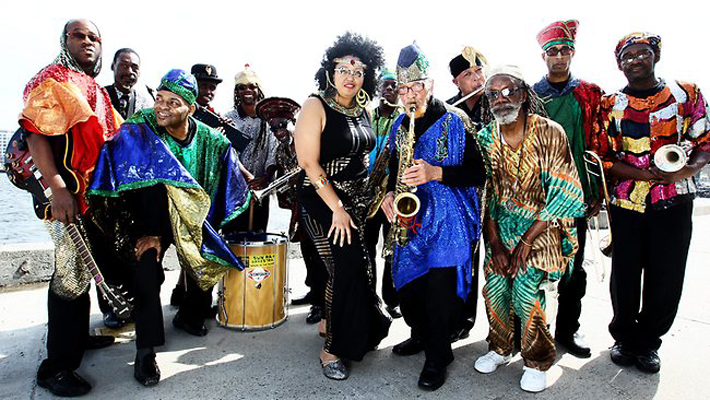 Whilst The Palmeira in Hove have abruptly halted the much appreciated jazz jam, there are plenty of opportunites to see trumpet maestro Chris Coull. He's the special guest at The Master Mariner on Thursday 2nd and at The Snowdrop on Monday 27th March.
Although the Albion stopped its Monday afternoon jazz sessions last year, they are now at The Paris House, featuring Mick Hamer on keyboard with a different guest each week from 2pm until 5pm.
Brighton Festival announced the programme for the 2017 festival in May, with Hot 8 Brass Band performing at the Dome Concert Hall on the opening night of the festival, Saturday 6th May. There are also two Saturday lunchtime jazz concerts at St. Nicholas' Church: Yussef Kamaal (20th May) and Laura Jurd's Dinosaur (27th May).
Both Hot 8 Brass Band and Yussef Kamaal appear in the newly announced line up to 2017's Love Supreme Festival. Joining headliners Herbie Hancock and George Benson are Gregory Porter, Robert Glasper, Christian Scott, Michael Wollny Trio, Charenee Wade, Michael Janisch Paradigm Shift and Ashley Henry Trio.
Sun Ra Arkestra perform for three consecutive nights this month at the Con Club in Lewes, under the direction of 92 year old jazz saxophonist Marshall Allen.
Fellow nonagenarian Frank Holder celebrates both his 93rd year and 75 years of making music. The singer and percussionist has performed with the likes of Johnny Dankworth, Joe Harriott and Ronnie Scott and will be performing with Geoff Castle, Shane Hill and Val Manix on Sunday 19th March at The Hawth in Crawley.
Sussex Jazz Magazine recently acquired a collection of jazz tapes found at Martletts charity shop by jazz fan Syd Wass. The collection features live recordings from the 1980s and 1990s by Geoff Simkins, Pete Burden, Bobby Wellins and Dick Morrissey.