Jeff Williams Interview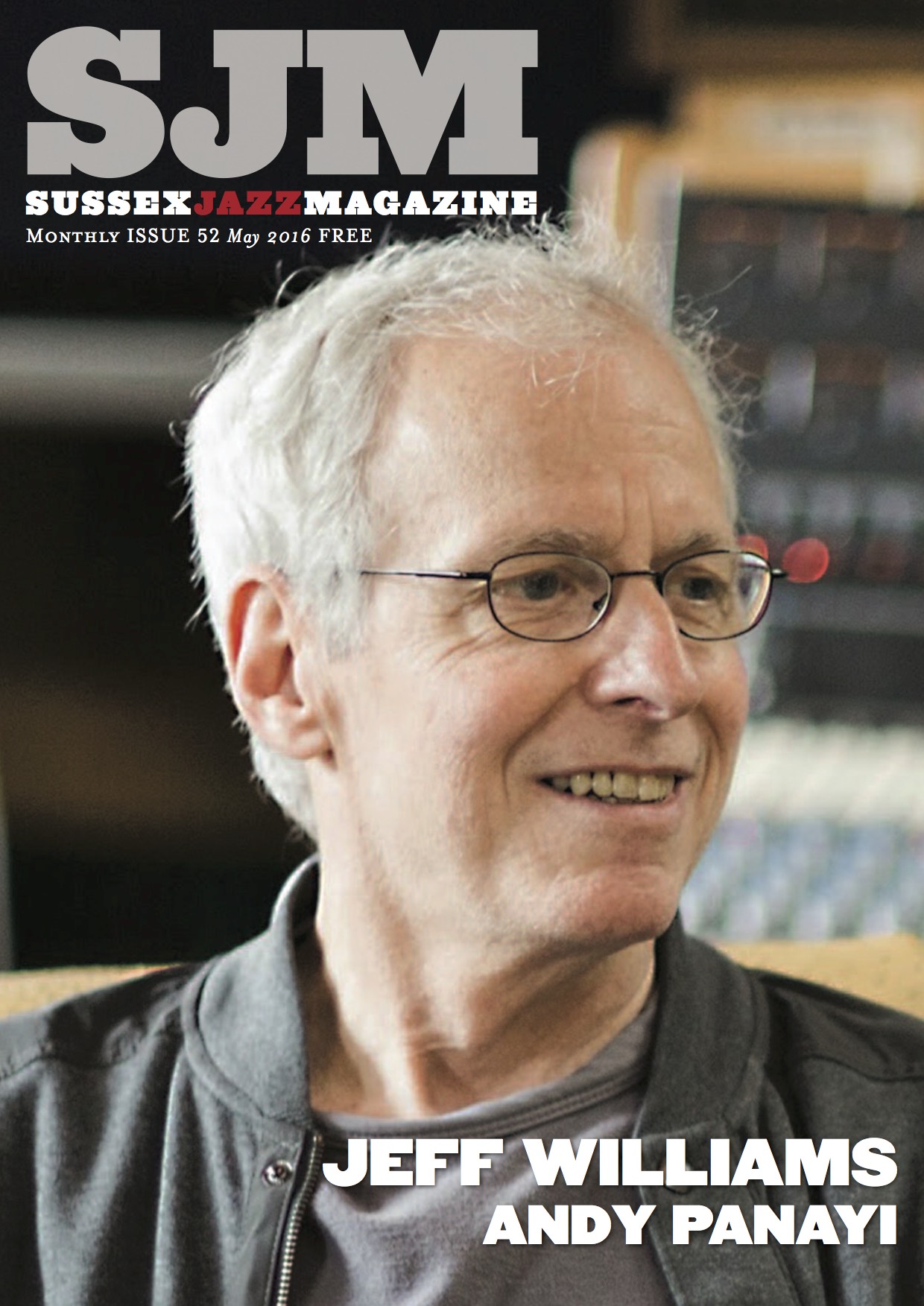 What was it like studying with legendary drum teacher Alan Dawson?
"My main purpose in going to Berklee College of Music in 1968 was to study with Alan. Already legendary, at the time he had so many students there that he was reduced to giving weekly half hour lessons. Those would often turn out to be twenty minutes or less as things backed up. His teaching was always quite specific. He had various things he thought were important to master and gave them to all of his students. It wasn't a personalised approach. It was very thorough, encompassing everything from classical snare drum literature to sound production and independence between limbs. It was and remains a complete and comprehensive method."
"I didn't feel that I was able to do justice to Alan's teachings at the time and vowed to return some day. After basing myself in New York and playing professionally for over a decade I decided to spend a year in Boston and study privately with Alan at his house. Alan was a very kind person, lovingly gentle but firm. He was determined to get the best out of you and wouldn't allow less than mastery of the material. I probably never have worked as hard as I did that year. Each week the previous week's lesson had to be executed without flaw or he would not give me the next material. That required that I spend most days in between practising for eight hours."
"It took a while for the benefits to become apparent. In fact I had to go through a period of not playing well at all while what I had been doing was replaced by what had been learned. Technique, touch,sound,relaxation, vocabulary, articulation–all were eventually transformed. There was one night in particular when I was playing a gig and found myself able to execute anything that came into my head."
"Anyone who was privileged to study with Alan Dawson has fond memories of him. In addition to being a great person he was probably the best teacher any of us ever had. From him I learned how to practise effectively, and how to teach."
What advice can you give to up and coming musicians?
"One of the reasons I was able to gain a foothold in New York in the early Seventies had to do with a scarcity of young drummers who were able to do the job. It is quite different now. As the number of colleges offering music courses has multiplied so have the number of qualified musicians. And it's not as if the amount of opportunities have kept pace. So if everyone has knowledge and can play what is it that differentiates one from another?"
"In jazz the old timers put a premium on individuality above technical ability. Can you tell who's playing after hearing three notes? Today's musical requirements are vast and, in the process of mastering them, individuality can be relegated to a back seat. It is therefore important to maintain contact with what moves you musically, what generates in you genuine passion. It's important that you love what you do, and that you be true to yourself. Music can be a difficult path but is its own reward if you love it."
As an American living in the UK, what are some of the things that you like about London and the jazz scene here?
"The jazz scene in London, and in other parts of the UK, has a certain vitality that is coming from a place of joy, a pure love of music and creativity. It seems to me less concerned with "making it" in a career sense and more about participation in something communal. I love the fact that musicians have created collectives and established venues where original music is presented without pretext. Some of my most treasured experiences playing have been in these settings. Then there are the dedicated jazz organizations throughout the UK who work tirelessly to bring the music to their areas, as well as those who help fund them. And there are some great musicians in this country!"
Tell us about your latest album, Outlier.
"Outlier came about from playing with a group of UK musicians I put together some years ago but hadn't properly documented. We had been doing a few gigs a year, including at a festival in Brazil, and I wanted to keep the band going as an outlet for my compositions, plus I love playing with these guys. Having recorded two albums for the Whirlwind Recordings label with my New York quartet this was what I was burning to do next."
"I'm really pleased with the album. While it features new material it also includes pieces from the past that I had not recorded before. These were more involved and required a lot of playing together to pull off. Josh Arcoleo, Phil Robson, Kit Downes and Sam Lasserson are all amazing musicians who always rise to the occasion. Phil Robson has moved to New York while John O'Gallagher (the saxophonist in my New York group) has relocated to Birmingham and is now a key part of the UK band. Phil will join me when I appear in New York in July. This cross-pollination gives me great pleasure."
How do you go about composing tunes?
"There are two main ways I compose. The one I prefer is quite time consuming and involves allowing a tune to develop as I learn how to play it on the piano. Basically I'm looking for guidance as to where the tune wants to go, rather than forcing it to go somewhere. While that may seem a bit mystical, the results are typically superior to starting with a preconceived idea. Once I have the structure I then learn to improvise over the form and harmony. If it's enjoyable for me chances are it will be for others."
"The other method involves writing quickly. Maybe starting with something I hear in my head and spontaneously continuing from one note to the next, much like improvisation. After getting it down on paper I'll go back and make a few changes or refinements. In this case the tune does not become part of my piano repertoire and is for the band to play. I don't write for specific instruments or musicians. I want the composition to have enough integrity to stand up on its own."
"Some of my tunes are more like sketches, designed as springboards for improvisation. In presentation I like to have a balance between the intricacies of written material, which require faithful rendering, and more skeletal pieces that allow for stretching out and expanded individual interpretation."
For more information on Jeff Williams, visit www.willfulmusic.com
Jeff Williams appears with his quintet at The Verdict on Friday 13th May.
[Photo of Jeff Williams by Alex Bonney. Cover design by Stuart Russell.]