Live Review: Julian Argüelles Quartet at The Verdict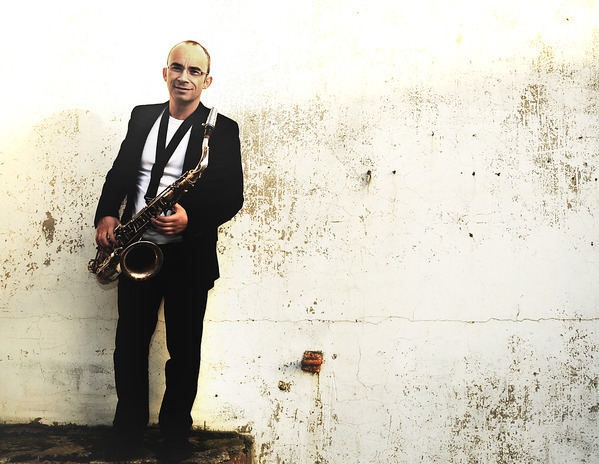 Julian Argüelles Quartet
The Verdict, Brighton
Saturday 5th October, 2013
Julian Argüelles began with an explanation that the first set would be older original compositions and the second set would be a brand new suite of compositions, as yet untitled.
The first tune, Phaedrus, from the album of the same name, was a good tune to start with, the title coming from a character in the book Zen and the Art of Motorcycle Maintenance by Robert M. Pirsig. The driving drum beat of James Maddren made this feel like a motorcycle ride.
For the second tune, Argüelles sounded equally expressive on La Dee Da, a Spanish-sounding ballad played on the soprano saxophone.The highlight of the first set was undoubtedly the tune Triality with its complex interweaving of melodic lines, evocative of later Coltrane. The set finished with another Coltrane-esque composition with an intense 6/4 afro-swing groove.
The second set was very much 'sit back and enjoy the ride', as Arguelles took the audience on a journey with each piece conveying a certain mood or feeling. Starting off cerebral, esoteric and energetic, then moving into slow and contemplative; each piece contained complex unison passages.
Bassist Sam Lasserson and drummer James Maddren did a fantastic job at handling the transitions from one section to another and Maddren, in particular, exhibited an intensity that was powerful without being overbearing.
Review by Charlie Anderson
Photo of Julian Argüelles © Louis DeCarlo
Line Up
Julian Argüelles – Tenor and Soprano Sax
Kit Downes – Piano
Sam Lasserson – Bass
James Maddren – Drums
Set List
Phaedrus
La Dee Da
Triality
A Lifelong Moment
Peace For D
(Interval)
Jazz Suite (newly composed and, as yet, untitled)