Album Review: Annie Lightly – Lightly Does It/Now and Again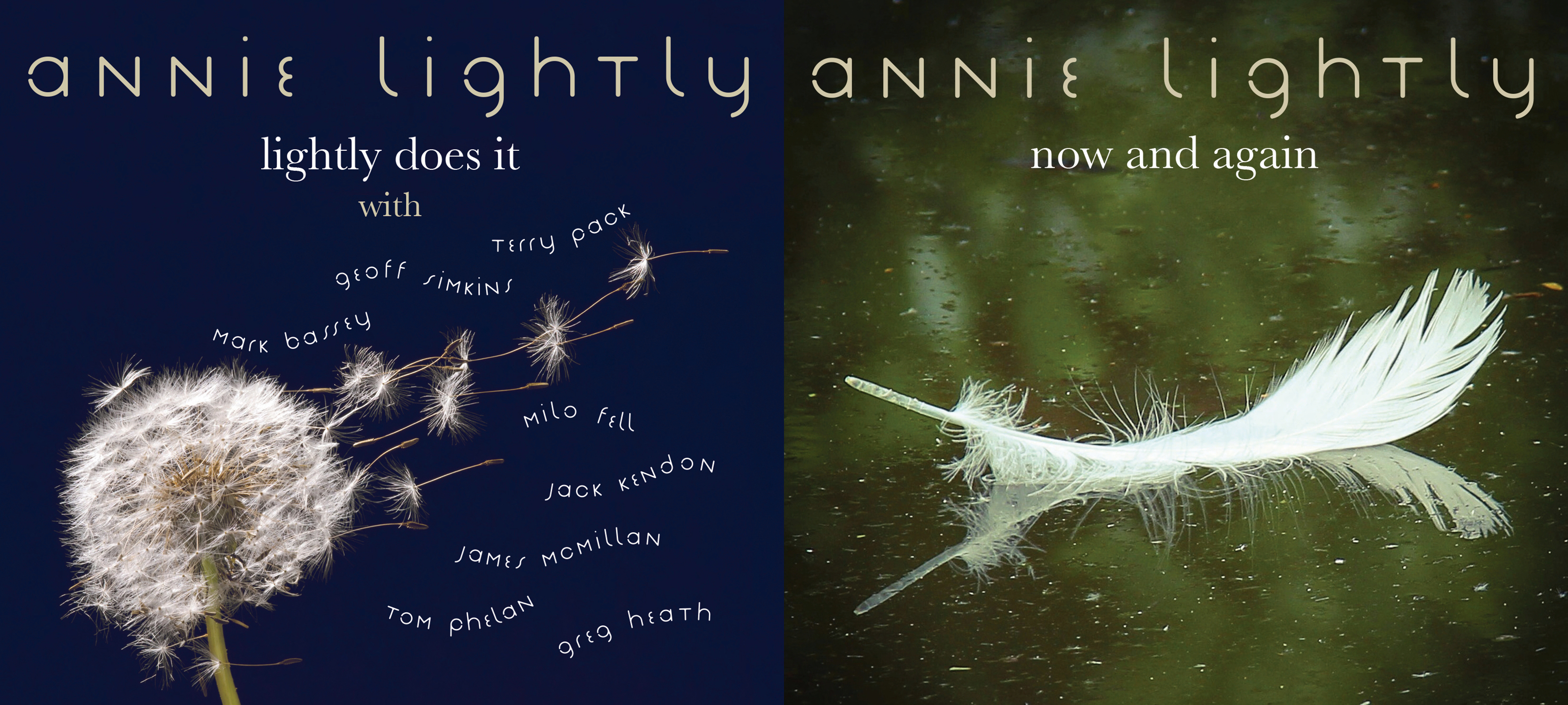 Annie Lightly
Lightly Does It/Now and Again
With an array of local talent, this double CD comprises two albums of nine tracks each. Musicians include Geoff Simkins, Mark Bassey, Jack Kendon, James McMillan and Greg Heath with a fabulous rhythm section of pianist Tom Phelan with bassist Terry Pack and drummer Milo Fell.
Starting with the Chick Corea tune High Wire (The Aerialist) and moving through some of the finest jazz originals composed, such as Horace Silver's Peace, Sam Rivers' Beatrice and Joey Calderazzo's Midnight Voyage, the first CD features some fine piano playing from Tom Phelan and some great soloing from him on Lightly's gentle, original composition Concorde. There are also some excellent solos from Geoff Simkins and Mark Bassey.
The second CD features more beautiful tunes, including Carla Bley's Sing Me Softly of the Blues and a beautiful, restrained version of Joe Henderson's Black Narcissus.
The tracks were recorded locally, and very professionally, particularly Pack's double bass on tracks such as Black Narcissus and Kenny Wheeler's Kind Folk.
Annie Lightly has put together an album with some of the finest local musicians performing some of the most beautiful tunes in the modern jazz repertoire.
Charlie Anderson
Annie Lightly, vocals; Mark Bassey, trombone; Geoff Simkins, alto sax; Jack Kendon, trumpet and flugel; James McMillan, trumpet, flugel, tenor horn, trombone; Greg Heath, tenor sax, alto sax, flute; Tom Phelan, piano, Rhodes; Terry Pack, bass; Milo Fell, drums.
The double-CD album is available for £15, via Annie Lightly:
jazzannie88@gmail.com