Live Review: Vitor Pereira Quintet at The Verdict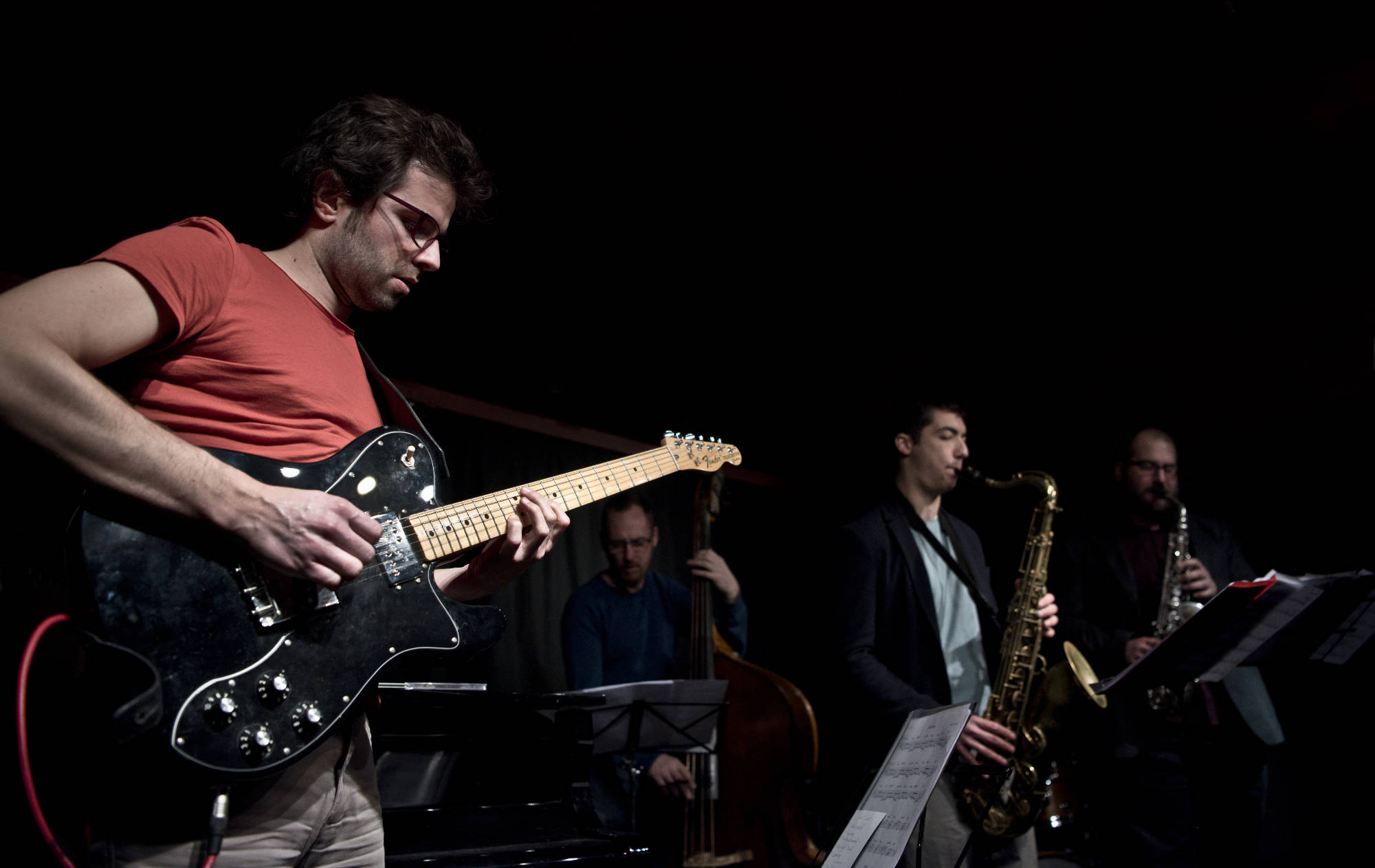 Vitor Pereira Quintet
The Verdict, Brighton
Saturday 25th November, 2017
Portuguese guitarist and composer Vitor Pereira has already recorded two albums featuring his own compositions: his debut Doors from 2012 and last year's New World, the title track of which opened his return to The Verdict, where club owner Andy Lavender is an enthusiastic champion of his music.
It was Pereira's latest compositions that featured the most prominently and formed the basis for an enjoyable evening of highly melodic pieces with a contemporary feel. The catchy bass line of Anima gave way to powerful horn lines that died down to reveal an emotive solo from bassist Mick Coady.
Other memorable originals included the precisely punctuated Refreshments that featured a rhythmically diverse and original solo from tenor saxophonist Alam Nathoo, and the fraught and tense-sounding Alternative Facts.
Saxophonists Mike Chillingworth and Alam Nathoo often performed esoteric interweaving lines that sometimes veered close to the precipice of chaos but were brought back by the driving bass lines of Mick Coady, the rhythmic stabs of Adam Texeira and the revolving chord voicings of Pereira.
The piece Better Late Than Never merged a number of devices that Pereira uses frequently in his compositions, such as bass hooks played in the lower register of the guitar, tightly interwoven horn lines, a sense of space and depth during the solos, accompanied by distinctive comping with carefully chosen chord voicings.
What also stood out was the fantastic fluid soloing, particularly from alto saxophonist Mike Chillingworth who has blended the stylings of Eric Dolphy with his own mix of influences to create a unique voice.
Charlie Anderson
[Photo by Lisa Wormsley]