Pete Recommends…Howard McGhee – Dusty Blue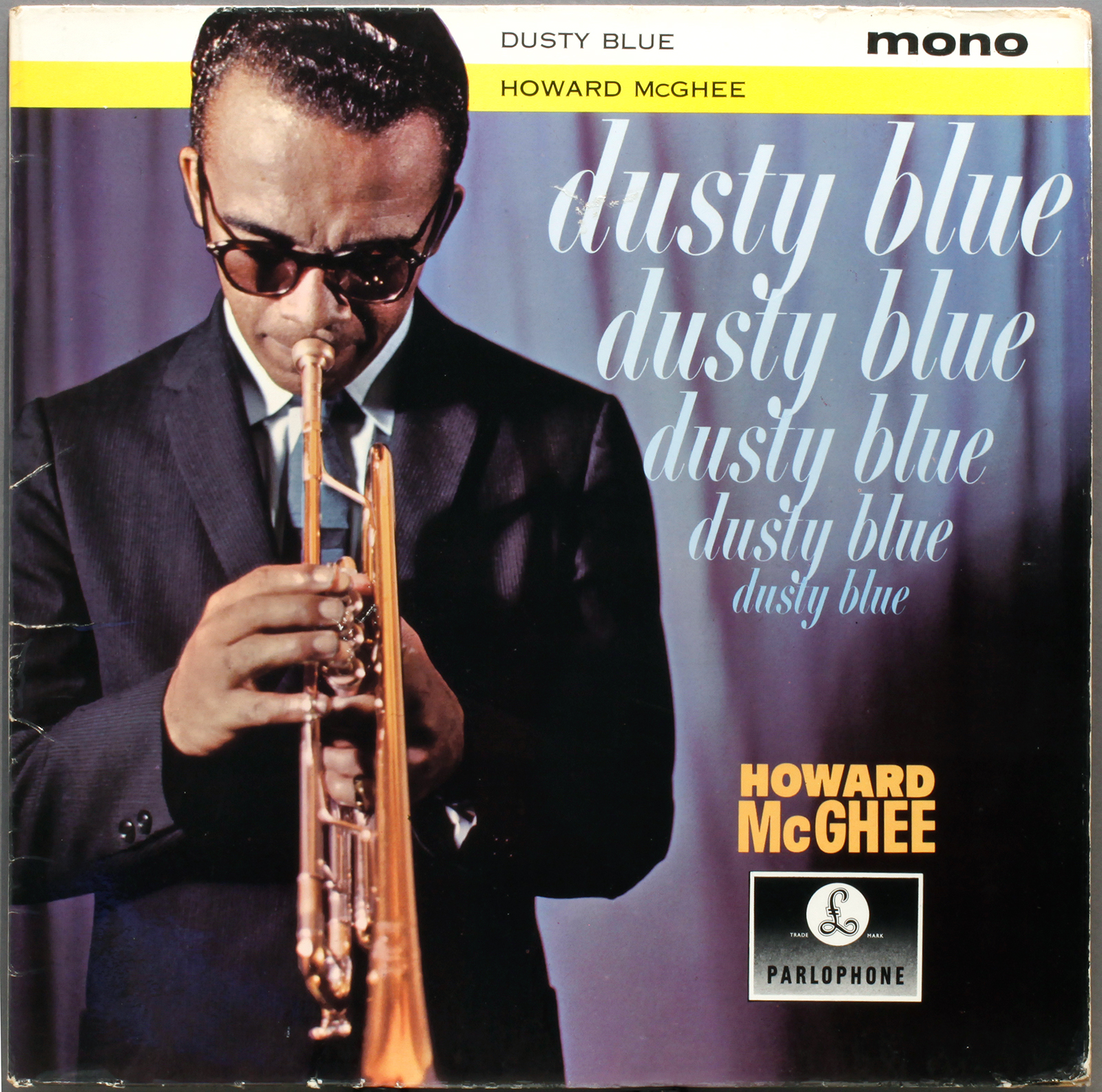 Howard McGhee
Dusty Blue
[Archive Music Revisited CD AMR 870]
The Bebop years of the 1940s produced one phenomenal trumpeter, Dizzy Gillespie. Two others, very close in quality, also appeared: Howard McGhee and Fats Navarro. As a young trad trumpet player, just starting out, they all amazed me. Every solo from Fats seemed to take such perfect shape. But I was also very attracted by Howard, playing so aggressively, with more vibrato. Sadly "personal problems" made him inactive through most of the 50s, but by 1960 he was back. This session captures him in fine form, both with the septet and alone with the trio. DownBeat awarded the album 5 stars.
The sides by the septet find Howard on powerful form. He reminds us of his ability to give real authority to the lead voice in an ensemble. His solo work is excellent, especially on Groovin' High, while there is a chance to hear the beautiful trombone of Benny Green. Like Howard, Benny's career was limited by personal problems.
The real quality of this session comes from the quartet titles.
With Tommy Flanagan's sensitive accompaniment and the strong bass lines of the great Ron Carter, Howard is outstanding. His choice of tunes may surprise you, but he brings a relaxed and subtle style to each one. My favourite is I Concentrate On You, but the feeling which he and Tommy Flanagan create on A Cottage for Sale is equally attractive.
Soon there were more problems for Howard, but he was able to revive his career in New York in the 70s, both as bandleader and a respected teacher. He died in 1987.
Pete Batten
Howard McGhee, trumpet; Benny Green, trombone; Roland Alexander, tenor sax,flute; Pepper Adams, baritone sax; Tommy Flanagan, piano; Ron Carter, bass; Walter Bolden, drums.
Dusty Blue was re-issued on Archive Music Revisited CD AMR 870. I am indebted to David Stevens who gave me this CD to add to my collection.