Pete Recommends…Kenny Davern and The Rhythm Men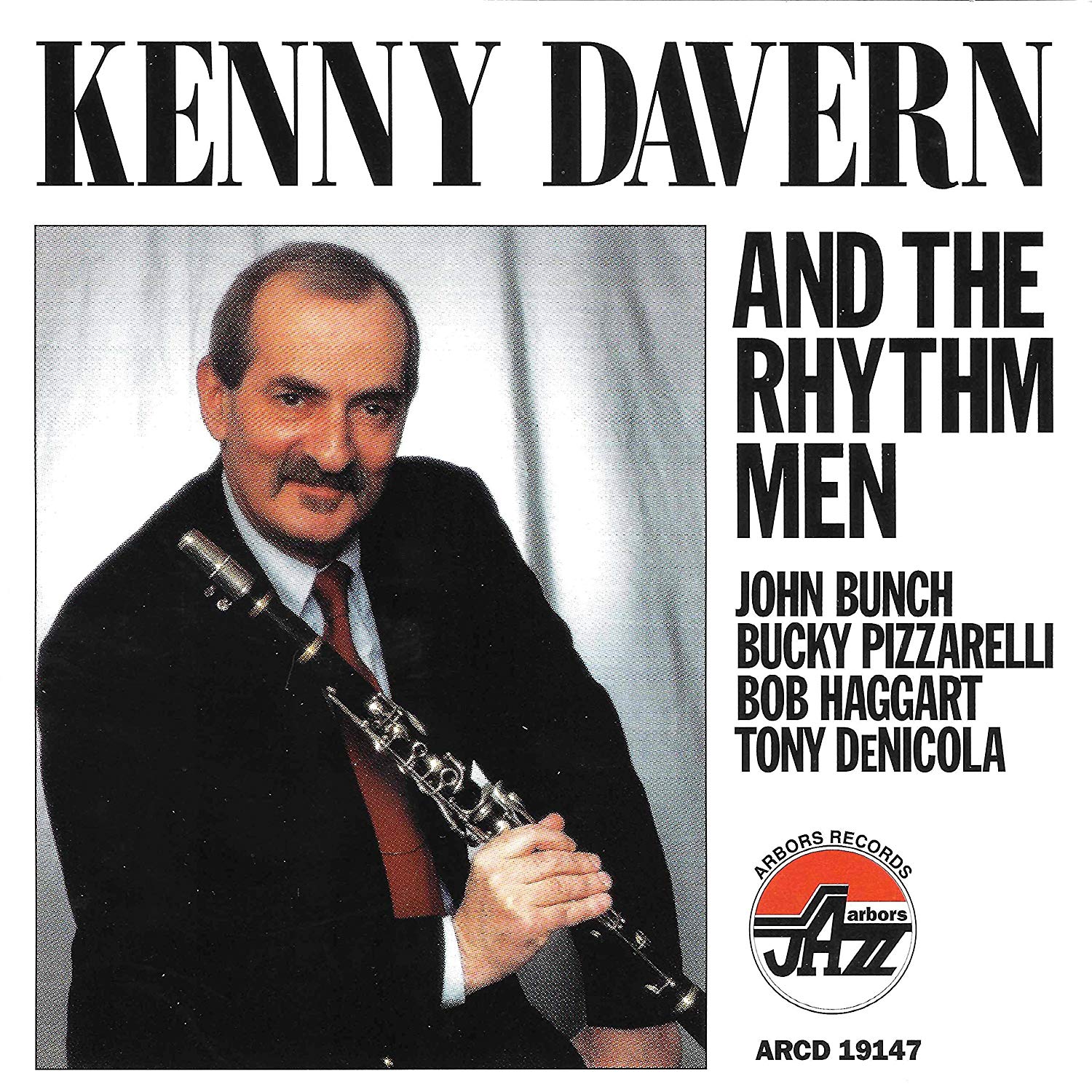 Kenny Davern
Kenny Davern and the Rhythm Men
[Arbors Records ARCD 19147]
For the first SJM of the new year I want to offer a suggestion for those who enjoy older or mainstream styles in our music and the clarinet in particular. Kenny, who died in 2006, was a true master of the clarinet and, from 1980 until his death, probably the best all-round player active in jazz.
He became widely recognised in the 1970s for his partnership with Bob Wilbur in Soprano Summit. When that group ended, around 1980, he decided to abandon the soprano sax, which he had never really enjoyed, to concentrate on developing his command of the clarinet. He was very happy with that decision and the range and power of his playing moved to a new level.
This session from 1995 is an excellent example from the last stage of his career. The work of pianist John Bunch is perfectly suited for the repertoire Kenny has chosen, while Bucky Pizzarelli plays guitar in a style which Kenny had always loved. From a rare Fats Waller item to the old familiar jazz standard How Come You Do Me, Kenny makes all his choices sound fresh. I know that he had a particular feeling for Out of Nowhere, but I enjoyed just as much his very subtle reading of Lullaby of the Leaves. To my surprise some of the best work from the whole group can be found in the very relaxed version of the simple old standard by Don Redman, Cherry.
I was lucky enough to have several opportunities to discuss with Kenny the place of the clarinet in jazz and some of its great players. Once I told him I was a great fan of Buddy de Franco. "So am I", he said.
Peter Batten
Kenny Davern, clarinet; John Bunch, piano; Bucky Pizzarelli, guitar; Bob Haggart, bass; Tony de Nicola, drums.