Pete Recommends…Tommy Flanagan – Thelonica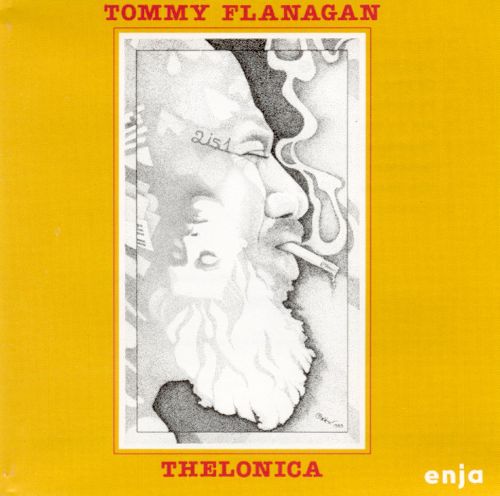 Each month Peter Batten recommends a recording that jazz fans may wish to add to their personal library.
Tommy Flanagan
Thelonica
Recently I decided to buy a proper piano and practise seriously after some years of tinkering on a cheap keyboard. Like many fans of my generation the pianist I listen to most is Bill Evans. However, in an effort to inspire myself I went to my collection and found – Tommy Flanagan, – whose playing I always admired. I have many examples of his work, but I decided to buy some more and discovered an absolute gem, which I must recommend.
In 1982 Tommy recorded this album of tunes by Monk, with George Mraz on bass and Art Taylor on drums. It fits my collection perfectly because I have a substantial section devoted to Monk's recordings plus examples of those who have chosen to record his tunes. On "Thelonica" you will find beautiful versions of such Monk classics as "Panonica" and "Off Minor". I especially enjoy Tommy's reading of one of my favourites, "Reflections". Please explore. You will not regret it.
Track Listing
"Thelonica" (Tommy Flanagan) – 5:12
"Off Minor" – 5:05
"Pannonica" – 6:58
"North of the Sunset" – 4:36
"Thelonious" – 4:08
"Reflections" – 7:22
"Ugly Beauty" – 5:04
"Thelonica" (Flanagan) – 5:09
[Thelonica was issued on Enja 4052-14 ]