Sam Carelse: On The Corner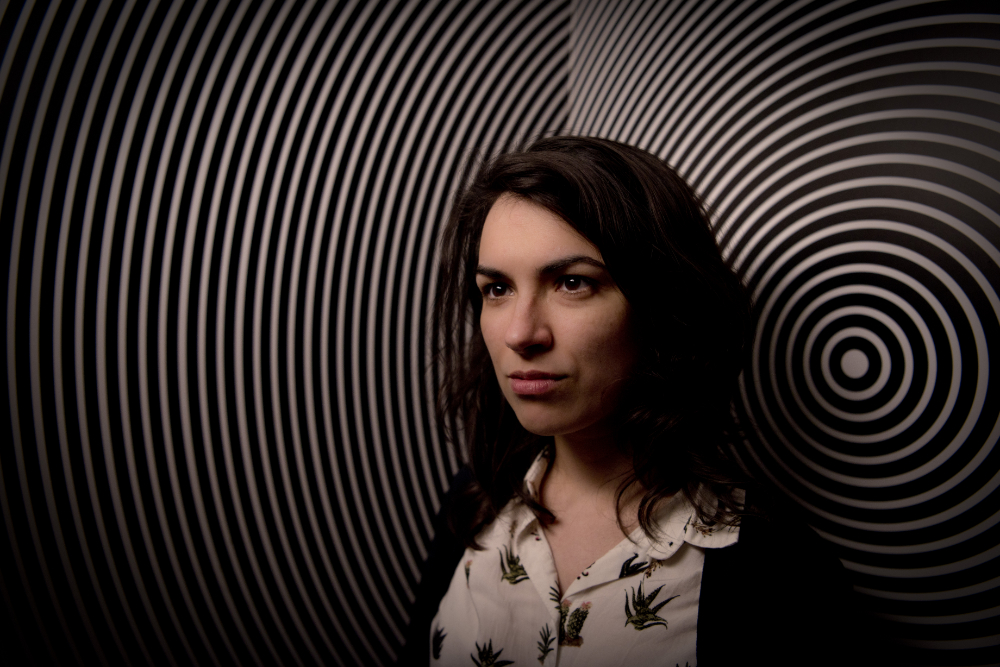 The first step is knowing what you want. The second is giving yourself permission. The third is to ask the universe.
It helps when you're trying to manifest something that is within grasp, not something like winning the lottery or *hollow laugh* world peace.
I didn't light candles, and I didn't sit in the lotus position with the intention of vibrating particles in the air with my mind. I put my trust in a certain social media website and its mysterious, proprietary algorithms. If they're capable of delivering Brexit and Trump, surely they can deliver one of my humble dreams?
Late last year, I asked MY universe – via social media – to help me deliver my dream of singing with a big band in 2019.
It's a bit of an embarrassing dream really. A bit gauche and not very cool for a small-time jazz singer, to admit that they want to be up front and centre heading up an 18-piece band as if they were Frank Sinatra, or Ella Fitzgerald, or any current popular jazz artist walking on a shiny-floored prime-time show to bust out some old chestnut like Feelin' Good or Hey Big Spender to rapturous applause. But I like drama, and bigness, and a bit of theatre (musical or otherwise), despite my introvert nature. And I'm curious; I want to know what it feels like!
The world where big bands were the core of mainstream musical entertainment is a lost one. Big bands appear to have been crucial in the development of some of the first jazz singers; [predominantly female] singers bolstered by the big jazz sound, with an imperative to develop mesmerising show(wo)manship fast to wow huge audiences and keep crowds of dancers dancing. To name a couple: Ella Fitzgerald with Chick Webb, and Anita O'Day with Gene Krupa. As well as being musical influences, these big bands provided singers with moulds to break out of and 'girl-singer' stereotypes to smash, when the sound of jazz changed as the bebop era came into view.
Barely financially viable at the time, and combined with the logistical nightmare of bussing 18 musicians around the country – like herding cats, except these cats all had to be fed, paid, put up for the night and put on a stage big enough to take them all – big band culture faded away due to a combination of a musicians' strike and changing tastes.
In 2019 big bands are a passion project for the most part, so for vocalists wanting to capture a sense of the old style of development, it's an infrequent tourism in music. We listen to old recordings of jazz singers and try and retrofit their experience in our singing, without having cut our own teeth through night after night of big band gigs on tour or on lengthy residencies.
Happily, my dream of singing with a big band was closer to home than I thought, and thanks to my friends I became aware of vibrant big band communities around Brighton and offshoots. Alex Bondonno invited me to sing a handful of numbers with his big band Brighton Jazz Mafia at the Brunswick in early February (we have since gone on to establish Brighton Jazz Safari podcast). After learning their arrangements we had a short rehearsal before the gig (big band rehearsal time being at a premium, of course!) and then: POW! Straight in at the deep end!
And yes, nothing is quite like the feeling of being bolstered by a phalanx of incredible musicians all locked in, and experiencing a wall of music produced by a huge horn section behind you. It's refreshing to have an excuse to belt out loudly and freely because you're competing with a formidable sound. As the singer you're the canary in the mine, and often, all eyes are on you. Unlike my usual jazz set up, there's a fixed arrangement and you can't mess up, else you're dragged along like someone who owns a dog that's stronger than they are. The stakes are high but if you keep your cool, you can put on a great show.
By the time this column is published, I will have also performed a guest spot with the fabulous Les Paul Big Band, which goes to show that the old adage is true: you wait ages for a big band and then two come along at once. Now all I'm waiting for is the call from the Arkestra and my life will be complete. Both me and my wardrobe are ready, Mr Allen! Hey, no dream is too big, right? #spaceistheplacein2020
Sam Carelse
Catch these big bands in action:
Brighton Jazz Mafia – Listings available at facebook.com/brightonjazzmafia
Les Paul Big Band Nights – Every last Friday of the month at Patcham Community Centre, 8.30-11pm, £5, bring your own refreshments.