Album Review: Sam Crokatt – Mells Bells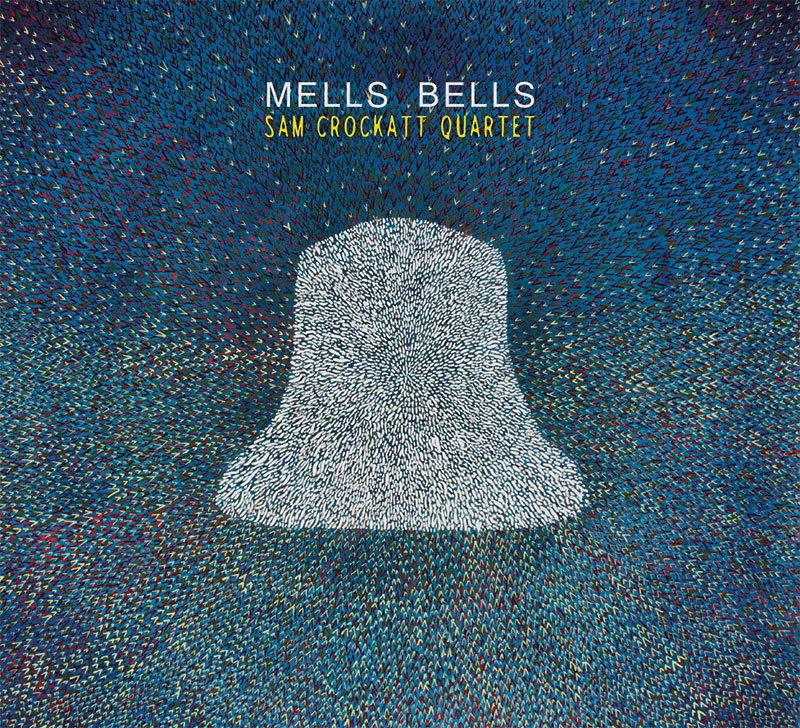 Mells Bells
Sam Crockatt
Sam Crockatt, tenor sax; Kit Downes, piano; Oli Hayhurst, bass; James Maddren, Drums
Whirlwind Recordings – WR4681
Masterly saxist Sam Crockett's style derives its punch and clarity from his admiration for such quintessential urbanites as Dexter Gordon, Joe Lovano, and especially Joe Henderson, but this album draws its inspiration from his re-location to the tranquil surroundings of Somerset. The contrast between the two artistic points of reference sets up some intriguing shifts of perspective. Title track Canon opens with a tumbling melodic line evoking a simple, pastoral scene; then it sets off over a contrastingly complex pattern of shifting accents into a typically adventurous, assured exploration from Kit Downes on piano, while Crockett's solo switches fluidly between lyrical phrases and abstract chromaticisms. Buoyed by Oli Hayhurst and James Maddren's superbly subtle support on bass and drums, it's got a genuinely joyous feeling.
The Masterplan has a more obviously contemporary urban feel, the initial New Orleans-flavoured groove sounding like something John Scofield might favour. Downes shows off his versatility and some unexpected McCoy Tyner influences in his pounding left hand. I Found You In The Jam sees Hayhurst evoking the sadly missed presence of Charlie Haden in a beautifully constructed intro to a ballad whose folky melody over a free pulse is reminiscent of the kind of thing Keith Jarret's 1970s American Quartet specialised in. Title track Mells Bells is a high-energy piece of organised pandemonium that emphasises these players' position at the cutting edge of the contemporary scene. Breath is a solo-less rural tone poem showcasing the band's empathy – A Stroll On The Knoll is a bluesy urban swagger. Tiny Steps is perhaps the biggest surprise here – an airy, restrained, beautifully paced mid-tempo swinger, played almost in the spirit of Dexter himself, it's perhaps the most satisfying of Crockatt's compositions.
The album runs the gamut of contemporary styles, boldly and imaginatively executed. Crockatt has assembled an A-list band for this live-in-the-studio recording, and the levels of creativity and empathetic interplay are as high as you'd expect. A warm, detailed recording captures the nuances of the band's sound, and Crockatt's clear hard-edged tone in particular. Closing track The Land That Time Forgot ranges freely across a dramatic sonic landscape from urban to rural and back again, concluding this memorable journey.
Eddie Myer