The Column: Eddie Myer – Free Admission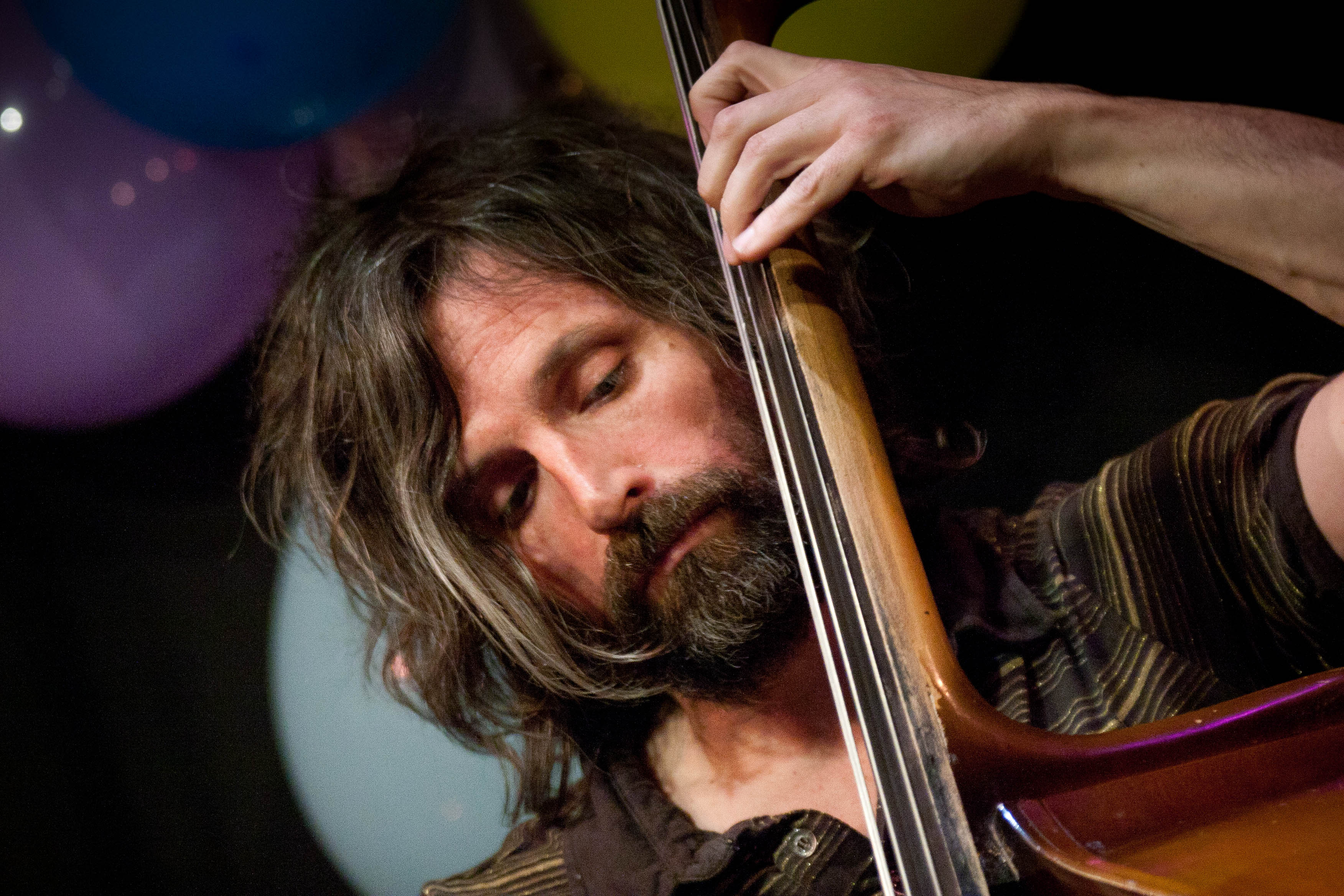 This year's stupendous Love Supreme Festival line-up presented it's audience with a commendably catholic interpretation of Jazz as the genre is understood today. There was one notable absence from the feast however … the bookers didn't feel that a truly comprehensive overview of what's happening in jazz-and-related-musics needed to include any players from the Free scene.
Things were very different thirty years ago. The jazz section in my copy of "Rolling Stone Record Guide" from 1978 lists discographies full of 5-star reviews for Anthony Braxton, Roscoe Mitchell, and Cecil Taylor, while Grant Green, Sonny Clark and Hank Mobley don't even get a single entry between them. Jazz in the 70s was polarised between free and fusion, The Art Ensemble of Chicago and Return to Forever, and anyone playing swung-quavers-feel solos over rhythm changes was just so hopelessly square as to be beneath mention. In the 1980s Wynton Marsalis led the charge to reinstate the values that he felt defined jazz and set it apart from other music, and however you feel about his particular brand of artistic puritanism, his impact has been massive and lasting. Virtually all of the fusion giants of the 70s and 80s like Herbie Hancock to Wayne Shorter have returned to the acoustic-standards format they started their long careers with, while from the other end of the spectrum Archie Shepp, Pharoah Sanders and Sun Ra all began playing 'inside' over a regular beat on their later records. So what was 'Free', and where has it gone?
We can trace it's origins back to the early 60s, when social and cultural upheavals led to a general self-conscious rejection of any existing authoritative norms, so that unconventionality became the new convention. As a large part of the market for jazz was amongst socially aware hipsters, the jazz scene was especially susceptible to this kind of thinking, and the most progressive musicians began stripping out, in quick succession all the elements of jazz that had once been central to the genre's identity, starting with the repertoire, then dispensing with harmony altogether, and finally losing any regular rhythmic pulse; the resulting sound being so far from Art Blakey that you could only identify an Albert Ayler record as 'jazz' because the band were still playing saxophones, trumpets and double basses while wearing suits in nightclubs. John Coltrane took a leading role in this transition in the last years of his life, personally ensuring that the wealthy Impulse/ABC label released a catalogue full of magnificently unlistenable albums by the likes of Marion Brown in glossy gatefold sleeves; critics scrambled to get on board, but unfortunately the target hipster audiences started to desert towards the now intellectually respectable rock music, as the new jazz, while challenging, raw, visceral and unfettered was not that easy to listen to for protracted periods of time. Free Jazz, which had once seemed like the unchallenged future of the music, started to seem like a creative cul-de-sac, and the surviving albums of the movement, often sporting covers featuring the players glaring out from amongst their afros and dashikis in gritty urban settings, now have an almost kitsch appeal.
It's hard to realise today the extent to which audiences for the small-combo post-bop jazz of "Milestones" or even "Kind Of Blue" were swept away by the unstoppable ascendance of rock music to cultural respectability, forcing a whole generation of classic-era players to flee into Free Jazz to try and preserve some relevance, or into Fusion to preserve some sales, or simply into retirement. Here in the UK, the likes of Evan Parker, Lol Coxhill, Tony Oxley, Keith Tippet, Chris McGregor and John Stevens championed Free Jazz as a politically-aware form of self-expression, defiantly opposed to prevailing commercial artistic orthodoxies. As Free Jazz was by definition free of specific cultural baggage, a lot of european players felt more able to 'own' it than they did with more historically african-american forms, so that Free Jazz played an important part in invigorating the UK scene and helping it to develop an identity of it's own. With the 80s came Marsalis-led change, 'classic' jazz rediscovered it's relevance and it's chutzpah, and nowadays people going to see a jazz gig are more likely to expect some variation on the post-bop formula described above, (or an ECM-styled euro-jazz- but that's another article). So is Free dead?
Marginalised it may be, but it's still an essential part of contemporary jazz. At it's best, free playing allowed players to inject directness, excitement, danger and emotional honesty into jazz, countering a tendency in the music to become too cautious and mannered. It really did free up musicians from the tyranny of the approved standard licks and changes, and continues to inform the vocabulary of many of the UK's leading creative jazz musicians, such as Liam Noble, Empirical and Shabaka Hutchings, while here in Brighton the indefatigable Gary Cove continues to fly the Free flag with his busking in Pavilion Gardens. If this article has piqued your interest, you can find out more right here in Brighton by checking out the genre-busting Safe House/On the Edge collective http://safehousebrighton.co.uk/ who stage a fantastic series of gigs with some of the leading names in the field as well as spontaneous musical happenings in the best traditions of the genre……. a Free Jazz tradition? Now there's an oxymoron for you.
Anyone interested in purchasing a copy of my album "Why Worry" can e-mail me at eddie.myer@googlemail.com.
Eddie Myer