The Column: Eddie Myer – Hot Fun In The Summertime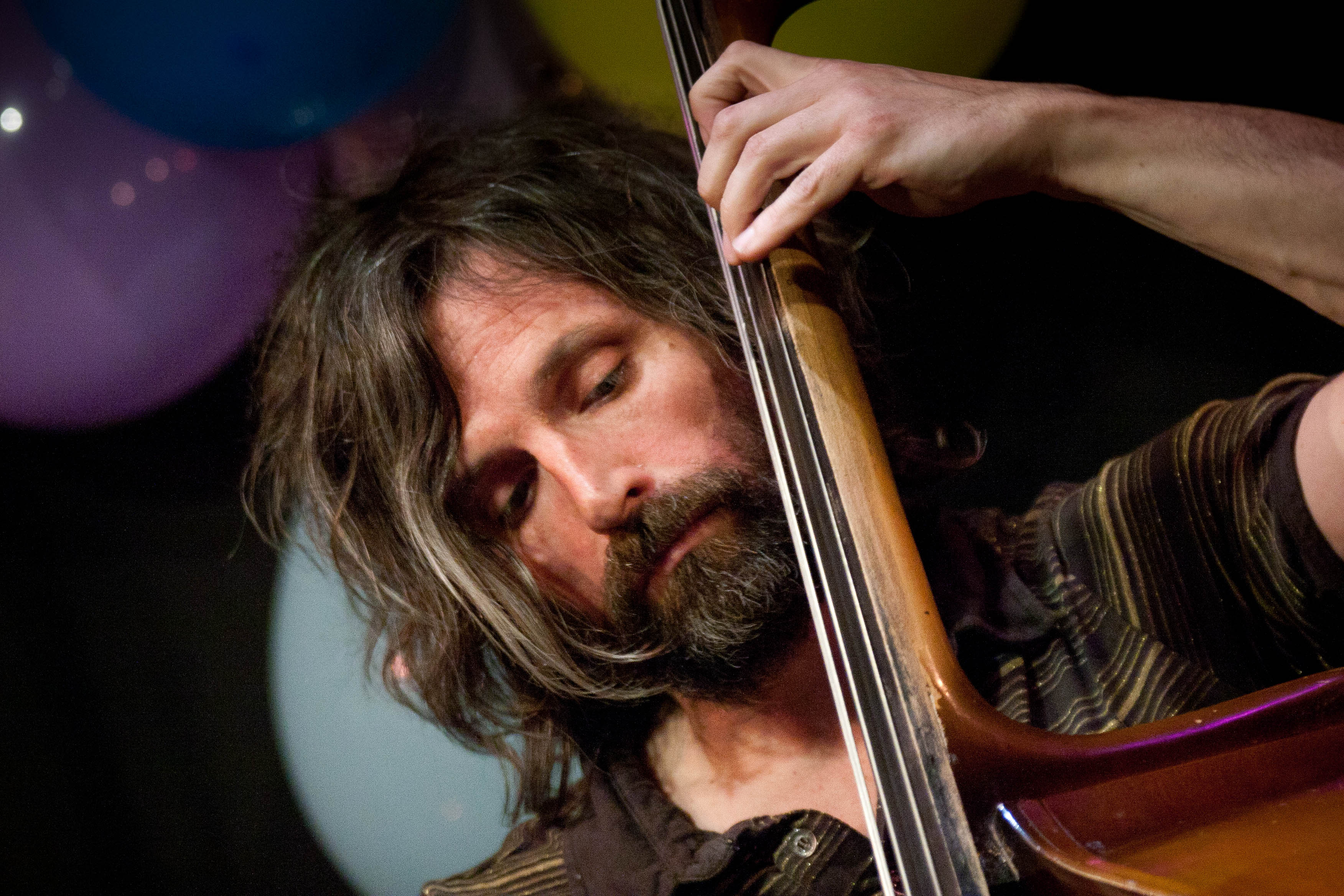 Summer approaches, and let's hope the sun shines reasonably consistently and that the organisers of the returning Love Supreme don't have occasion to rue the bold decision to stage their Jazz-and-related-music festival in the great outdoors. May is a busy time for gig goers in Brighton as the town hosts the two entirely unrelated events of the unashamedly highbrow Brighton Festival on the one hand and the avowedly populist Great Escape on the other. This column has had occasion to explore the curious position in which jazz often finds itself, being somehow too populist to attract the kudos, and much of the funding, that attaches to Art with a capital A, yet not actually popular enough to pack the cheap seats. There are continuing signs of a renewed interest in jazz as a progressive music emerging from scenes of young players in London and Berlin, but no representation of anything near the form gets booked at Great Escape, although featured artists such as Eska and Laura Mvula have it in their backgrounds (and backing bands), and while the Brighton Festival put on the mighty Phronesis, triumphantly stepping up to play the Corn Exchange after their last show at the intimate Komedia Bar in 2010 (really that long ago?), jazz remains peripheral rather than central to its programming.
We often return to the subject of live performance because it is there, as much as through the increasingly financially challenged recording industry, that players can find the opportunity to pursue their musical visions and develop their careers. It's a pleasure therefore to have a bagful of positive news to deliver on that front. The South Coast Jazz Festival was another across-the-board success; next Love Supreme returns with another strong line-up, unembarrassedly mixing representatives from across the broad spectrum of whatever it is that people think they mean by 'real' jazz with popular entertainers championing a broadly urban vision of feel-good soul, and incidentally attracting a more ethnically diverse crowd than is usual at a green-field music event. While purists may still have their reservations, such genre-crossing events can surely only help in the effort to break jazz free of its perceived special-interest status and lure in new audiences. As a flamboyant example of the sort of crossover that can be possible, headline act Kamasi Washington has managed to take his cosmic dashiki-clad post-Pharoah Sanders extravaganza round the world, from jazz clubs to bookings in front of rock festival audiences at Coachella and Glastonbury, while playing some very fine tenor sax along the way. Filling in the gap at the more defiantly uncommercial end of things is the equally welcome return of the Brighton Alternative Jazz Festival in September – and there's a fundraiser at the Verdict on July 7th to put in your diary as well. It's good to see that Brighton's only purpose-built jazz club is now hosting events by both the Smalls and Safe House promoters; old-time swing and free improv may seem worlds apart but share links to the same tradition, if not exactly the same audiences, and consolidation of the diverse strands of the scene can only lead to greater strength. Meanwhile, the grassroots continues to thrive, with a new Wednesday night gig at the Palmeira a promising addition to the scene.
Festivals are welcome summer visitors, of course, but the continuation and progression of a music scene relies upon its network of local players, and local promoters and landlords prepared to host them. In this context, recent comments made by MP Caroline Lucas provide a source of hope that the uncertainty that has increasingly affected venues across the country is at last receiving some official recognition. Speaking to a BHC policy panel she declared "The live music scene is the lifeblood of Brighton and Hove. People come from far and wide to enjoy gigs at venues across the city. I'll continue to work with the Performers All Party Group in Parliament in calling on the Government to protect pre-existing venues from being closed down because of complaints from residents in newly built accommodation. We need to find a solution which both protects venues from unnecessary closure and allows people to live in homes that aren't affected by high noise levels." These sentiments echo those made by the triumphantly incoming Mayor of London, Sadiq Kahn, who has pledged to support the arts and the night-time as a 'core priority', and has made particular reference to the 35% of venues closed, often due to development pressure, under his predecessor. Let's hope that the jazz community can position itself to reap the benefit of this offer of support.
Eddie Myer