The Column: Eddie Myer – The Goldberg Variations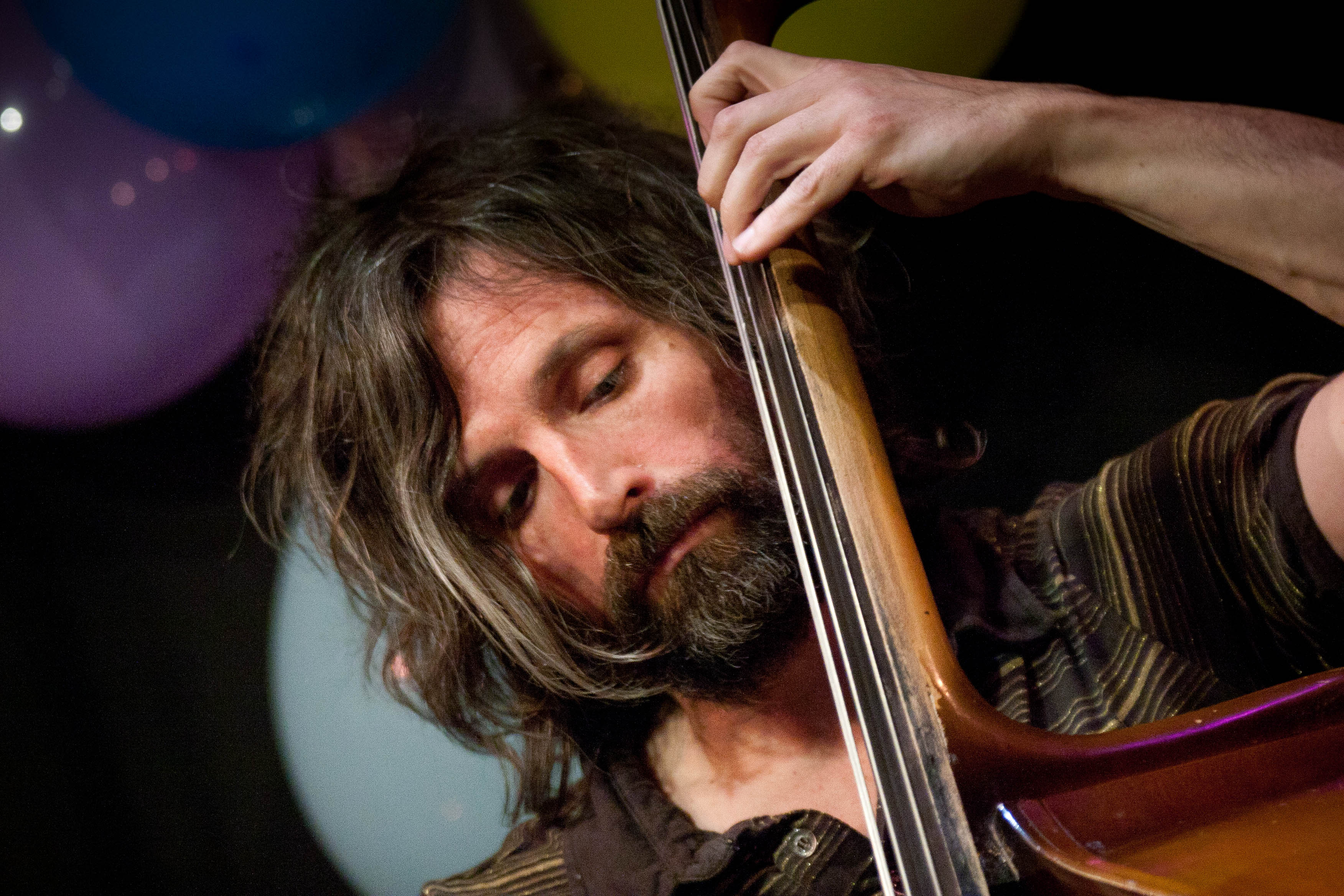 The Goldberg Variations
August approaches heralding scenes of frantic activity as all manner of desk-jockeys and freelancers belabour their computer keyboards to try and meet their deadlines before the start of the holiday season. It's an equivocal season for jazz musicians; gig attendances may fall as jazz clubs struggle to compete with the attractions of beach and barbecue, but those who eke out their living on the function circuit can be in for a busy season trekking from one hired marquee to the next, spending much of their working month under canvas. It's also a time when another, often overlooked, divide opens up in the jazz musicians' community, between those who take a summer holiday and those who do not. That is to say, between those who have embraced pedagogy, with its regular seasonal rotation of terms and breaks, and those who make a living exclusively in their own recherché niche of the entertainment industry.
This column has touched before on the relationship between jazz and teaching, and the benefits, problems and paradoxes it presents. A recent visit to Brighton's Verdict by the celebrated US pianist Aaron Goldberg afforded a fascinating opportunity to hear a perspective from someone who has excelled in both fields – as well as a pretty staggering CV playing with the likes of Joshua Redman, Wynton Marsalis, Eric Harland, Madeleine Peyroux, Betty Carter and Freddie Hubbard, he also holds a Master's degree in Analytic Philosophy from Tufts University and graduated magna cum laude from Harvard with his thesis on scientific theories of consciousness. A heavy hitter on both counts, then, and one who has dedicated his adult life to the pursuit of musical and academic excellence, so his outspoken views on jazz pedagogy might have surprised some of the attendees at his workshop.
Goldberg was giving a workshop at the invitation of Brighton Jazz School, one of an increasingly impressive range of guests that the school has brought to the Verdict. He began by giving his own guide to learning jazz, summed up in three words – listen, copy, play. Then he went further to say that those three words contain all the jazz education that anyone really needs, and used this as a platform to launch a lengthy attack on contemporary jazz pedagogy. To summarise, he claimed that jazz courses were run primarily to make money; that they extended the courses by holding back information and releasing it a little at a time to spin out the course length; and, most damning of all, that the teachers tended to be those who had failed to create viable careers for themselves as performers, and were thus motivated by a desire to reinforce their academic positions, and a self-perpetuating academic system which would simply turn out more jazz tutors with no real gig experience. "Most of them are not touring musicians" he declared.
He's a passionate and intense speaker, and dealt with the subject exhaustively, but still found time to give some fascinating and productive examples of jazz pedagogy himself as he led some local players through the subsequent workshop with much insight and positive input. It's unusual for a speaker at a jazz school to denounce jazz schools, especially if he has himself benefited from attending the famous New School in NYC, but the opinions of one who has devoted himself so successfully to the twin pursuit of academia and jazz music, in totally separate and distinct fields, certainly deserve serious attention. There is a conflict between the spontaneous aural tradition of jazz and the pedagogic values of the conservatoire; jazz has historically been passed down in apostolic succession from one generation of performers to the next without the intervention of formal academia, and the growth of jazz academia has coincided with the growth of the identity crisis (and commercial crisis) the music faces.
However, at the risk of seeming impertinent, it could be suggested that Mr Goldberg is viewing the situation from a perspective that blinds him to other aspects. He assumes that people sign up to jazz courses because they want to become touring musicians, and that becoming a touring musician is what jazz is all about. Historically, this has been the case. But the fact is that the life of a touring musician is not an easy one. Many great players, from Von Freeman to Wes Montgomery, deliberately kept off the road for as long as they could, keeping a day job because of the stability it offered and the paradoxical freedom to play only whatever and whenever it suited them. Many of the generation who forged the sound of the jazz we listen to today abandoned touring for the safer harbour of academia when the sector started to grow in the 1970s – Ron Carter and Jackie McLean were among the first, the latter's struggles with his new respectable gig being wonderfully documented in the short movie Jackie Mclean on Mars. People want to learn to play jazz for many reasons, often more personal than commercial; that they do, and that there are colleges to cater for them, is helping the music to survive.
As jazz is no longer the commercial force it once was, it needs other strategies to preserve its legacy. The lecture theatre may not turn out a constant parade of Parker-like geniuses, but neither did the nightclub – only the outstanding are remembered, not the mediocre. Jazz pedagogy may need a shake-up, but it cannot be discounted. And everyone – students, teachers, and those making a living playing whenever and wherever they can do their thing – will get their best start by listening – copying – and playing.
Jackie McLean On Mars (1979) – YouTube
Eddie Myer
Photo of Eddie Myer by Mike Guest