Live Review: Terry Pack's Trees at BOAT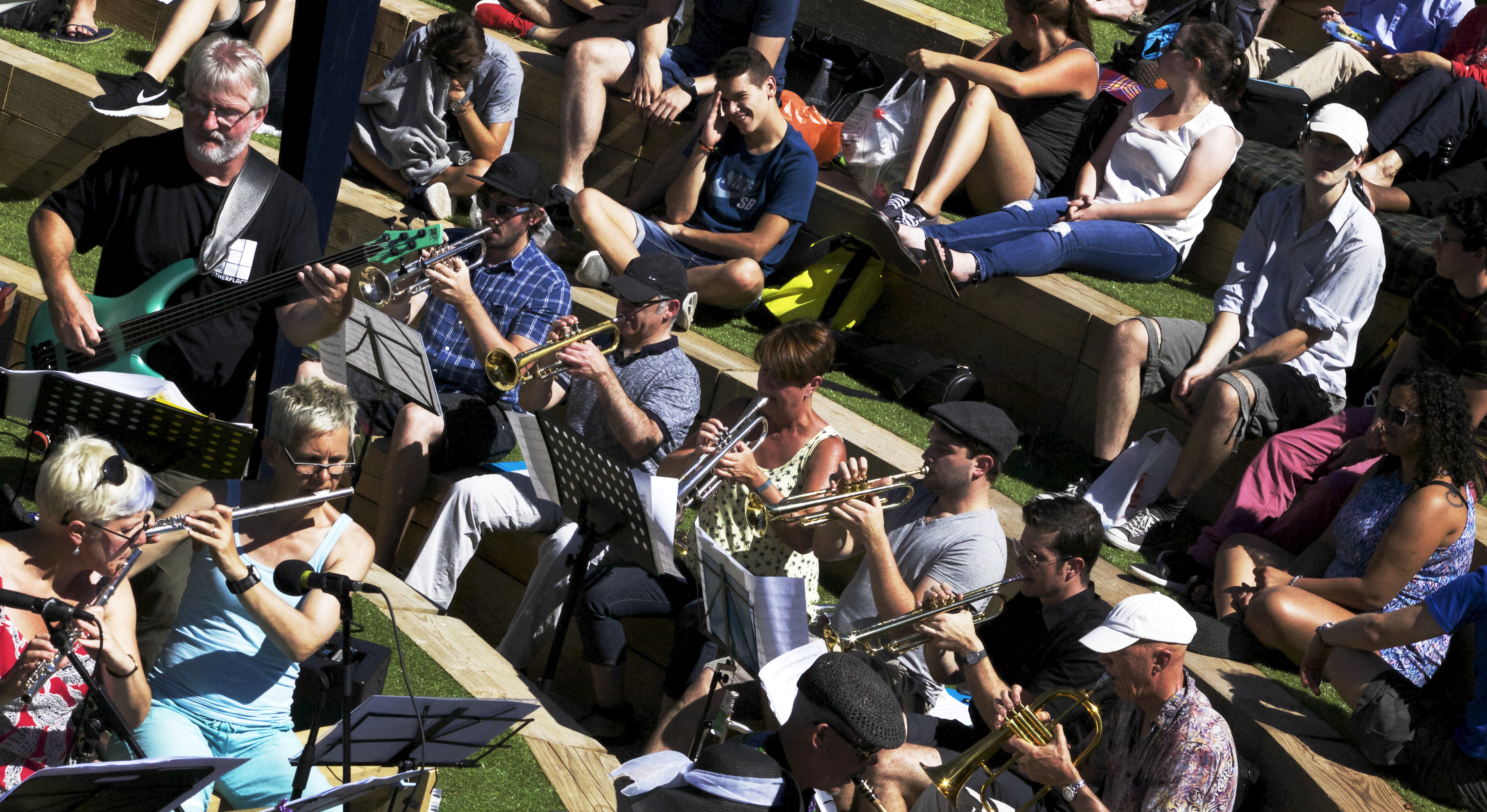 Terry Pack's Trees
Brighton Open Air Theatre (BOAT) on Sunday 9th August & The Brunswick, Hove on Sunday 23rd August
Terry Pack's ambitious big band project, Trees, has grown from a tiny acorn to fully-fledged forest drawn from a pool of 40+ musicians from the Sussex area.
Trusting the sound in his head over the traditional big band setup has led to some unique textures and timbres, combining a small vocal choir with a flute section, together with a mixed percussion group, along with the more usual brass and saxophone sections.
Performing a mixture of Terry Pack's originals (El Pueblo from his Palimpsest album and the newer composition The Holy Well) and folk tunes such as Scarborough Fair, the band has a varied repertoire that is beginning to include originals from band members such as the energetic Fela composed by David Beebee.
Each gig has been bolstered by terrific soloists such as Charlotte Glasson, Jack Kendon, Merlin Shepherd and Gabriel Garrick.
For the BOAT performance Terry bravely performed on bass guitar whilst simultaneously directing the band through the various cues. The Brunswick performance on the other hand sounded tighter, crisper but also more laid back, with Eddie Myer taking over the bass chair leaving Terry free to direct the band and cue in soloists.
Overall this is a brave endeavour that works extremely well, and has a lot of potential for the future.
Their next concert is at the Lantern Fayre (at The Level, Brighton) on Sunday 4th October at midday, followed by a smaller version of the band at The Verdict, Brighton on Saturday 31st October.
A feature on the ensemble will appear in the Big Band Scene column in the October issue of SJM.
Charlie Anderson