Album Reviews: Dexter Gordon Quartet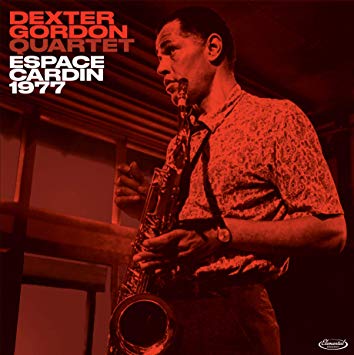 Dexter Gordon Quartet
Tokyo 1975
(Elemental 5990428)
Espace Cardin 1977
(Elemental 5990431)
Two beautifully packaged CDs from Elemental these are in fact 'discoveries' – concert recordings not previously issued. Unfortunately there are many examples of Dexter available, so do they have any special interest? During his 15 years in Copenhagen Dexter acquired an A-list rhythm section with Kenny Drew, the young but already brilliant Nils Pedersen, and finally Al, the third of the Heath brothers, on drums. Here they all are in Tokyo, live and very powerful. So this is a collector's item, but beware, the power does coarsen Dexter's performance to an extent which may disappoint you.
The Paris concert is quite different. The sleeve note points out the selling points: this is the only recording of Al with Dexter, it is live, beautifully recorded and features the excellent rhythm team of Michelot and Clarke. The music is much more relaxed: listen to Dexter's beautiful soprano on A La Modal. Haig is on excellent form. I heard him in London about this time, when his increased technique was a surprise. He never lacked in the respect, but you may feel here that he did not need more. A bonus is his trio rendering of Round Midnight. There are excellent moments here and Dexter fans will probably find it well worth a listen, if not a purchase.
Peter Batten
The Dexter Gordon Quartet – Tokyo 1975
Fried Bananas, Days of Wine and Roses, Misty, Jelly Jelly Jelly, Rhythm-a-Ning, Old Folks.
Dexter Gordon, tenor saxophone; Kenny Drew, piano; Nils Pedersen, bass; Al Heath, drums.
The Dexter Gordon Quartet – Espace Cardin 1977
Sticky Wicket, A La Modal, Body and Soul, Antabus, Oleo, Round Midnight.
Dexter Gordon, tenor and soprano saxophone; Al Haig, piano; Pierre Michelot, bass; Kenny Clarke, drums.