Sam Carelse: On The Corner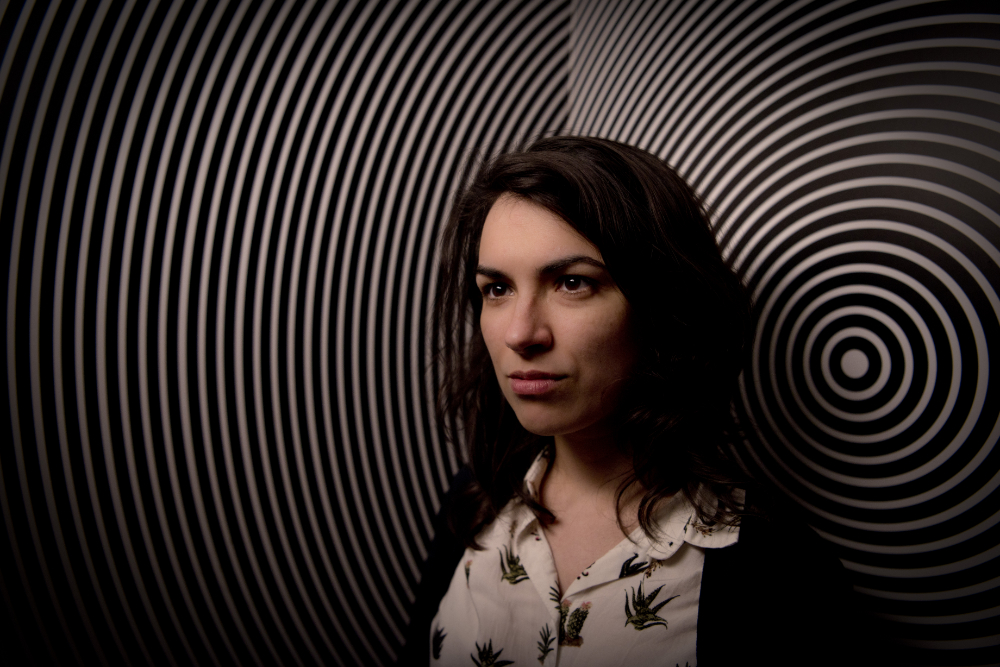 Blotto in Barcelona
This month, I was fortunate enough to visit Barcelona for a short break, hosted by a friend. Our first night was spent on a rooftop bar, and intoxicated by a near-perfect view of the colossal unfinished Art Nouveux masterpiece La Sagrada Familia, with Mars clearly visible in the sky next to its ever climbing spires, I launched myself enthusiastically into intoxication of the more physical type, aided by local poison cava. An almost holiday-ruining hangover followed, but a steely determination gripped my holiday making – we *would* holiday hard, dammit, and we *would* sample the local jazz scene. I'd been aware of Jamboree jazz club both from friends' recommendations and from my YouTube travels- Joan Chamorro and wunderkinds from his jazz band such as Andrea Motis have performed there, and I've watched their footage many times in order to study their exuberant swinging singing style, clearly influenced by a lot of jazz listening and horn playing (maybe it's time I repaired my clarinet?).
A brief reconnaissance mission saw us scouting out Jamboree in the Plaça Reial, one of Barcelona's most glamourous squares, lined with archways and peppered with palms. Stopping for a pina colada, we saw that that night Italo-Catalan bass player and bandleader Giulia Valle was bringing her septet to the club. Ticking both my jazz and feminism boxes, I was sold! But before we could be too pleased with ourselves, street performers descended on the square blasting obnoxious euro-pop and attempted to get us hyped up with some acrobatic breakdancing and shouting. The hectic cherry on top of a perfect hangover, we paid up quickly and absconded to a nearby vegetarian restaurant for some much needed sustenance.
When the waiter heard that we were from Brighton, he said that everyone he'd ever met from Brighton was lovely. Suitably buttered up, we shared our plans for the evening; jazz at the famous Jamboree club, so we'd be rushing off after the main course. Our waiter looked confused; he'd only ever been there whilst clubbing as a teenager. We were confused too, my pre-holiday research for this trip can only be described as 'arrive and hope for the best'. What had we signed up for?
Happily, a smooth experience followed. We briefly queued to enter the jazz club, and descended into its cosy yet spacious stone basement, a space reminiscent of The Cavern Club. This self-described 'jazz cave' has been in operation since 1960, and has played host to many contemporary jazz stars, including Christian Scott, Gregory Porter, Robert Glasper, and the aforementioned Andrea Motis. Having purchased our hair-of-the-dog, we piled into the main performance area, took our numbered seats, and sat in anticipation as the iconic red 'Jamboree' sign glowed behind the instruments shadowed in repose on the stage. After an enthusiastic introduction from the programmer, we were treated to about an hour and a half solid of world-class jazz. Giulia Valle's beautiful original compositions were in turns ethereal, thanks to some nifty effects and sampling from keys player Tom Amat, and groove-based, along with influences of something military perhaps, a brass band sound that felt nostalgic (is this from a deep sense of English identity, or did I watch Ground Force too much in the 90s?) but also unfamiliar too. Was this a nod to Catalan military music, I wondered? I am cursed without references for comparison, dear reader, so I'll just have to wave my hands a bit. Or, you could check out Giulia Valle's music for yourself at giuliavalle.com. Playfulness, something which is often in scarce supply in modern jazz performance, was also present, with one of the sax players suddenly appearing behind us in the audience to give our eardrums a treat.
Following the momentum of the crowd, we left quickly after our concentrated jazz blast. It dawned on us that staff were working to transform the club into a discotheque for the rest of the night. Well, that's one way to make a jazz club viable, I suppose. But, as my hangover slowly faded into the background, I did thank my lucky stars that my own local jazz club has a sideline in wellness therapies, rather than more partying…
And now the science bit
I'd better share some of my thoughts on jazz promotion for artists, seeing as I said I would last month. It's not as sexy as Barcelona, but hopefully it's helpful. I'd like to highlight something that isn't really new, but that I feel is an oft-neglected marketing art that favours the consistent: email lists! Please, please, *please* build your email lists. Why should you do this? The data should be your biggest fans, and the data is *yours*. Yes, building a great following on Facebook, Instagram etc. is lovely, but you don't own that data, and you're at the mercy of their algorithms; you don't get to decide who sees what in newsfeeds. What happens if/when they go under? Myspace anyone? When I first started gigging, I was gently ribbed for trying to build my newsletter list. Me! A newsletter! Someone who has barely thirty songs under their belt, no album to flog, and has been performing jazz for all of five minutes. Then once, during the break at a gig, I walked around talking to some punters in different groups. "Who are they?" I was asked by someone who had teased me in the past. "Oh, they're from my email list," I responded. A look of shock followed, as if I'd discovered actual magic: "It *works*!"
So yes, it really does work! Believe in yourself, even if you wallow in self-doubt and think you are the most uncharismatic, unskilled and least experienced performer in the world, there are some people who don't look at you like that, and would love to know when your next gigs are. And services such as Mailchimp allow you to maintain your lists whilst keeping ownership of data. And if you're lucky enough to have thousands of sign ups, you can use Mailchimp tools to clean up your data and reduce the number to a size where you can contact your most engaged fans for free, or a nominal fee. Hopefully, they'll come to your gigs and be first in line to buy your music. For further reading, check out jazzfuel.com which I can't recommend enough- they go into far more detail than I have here.
Tl;dr – sign up to my newsletter at samcarelse.com
Sam Carelse