Eddie Myer: O Tempora O Mores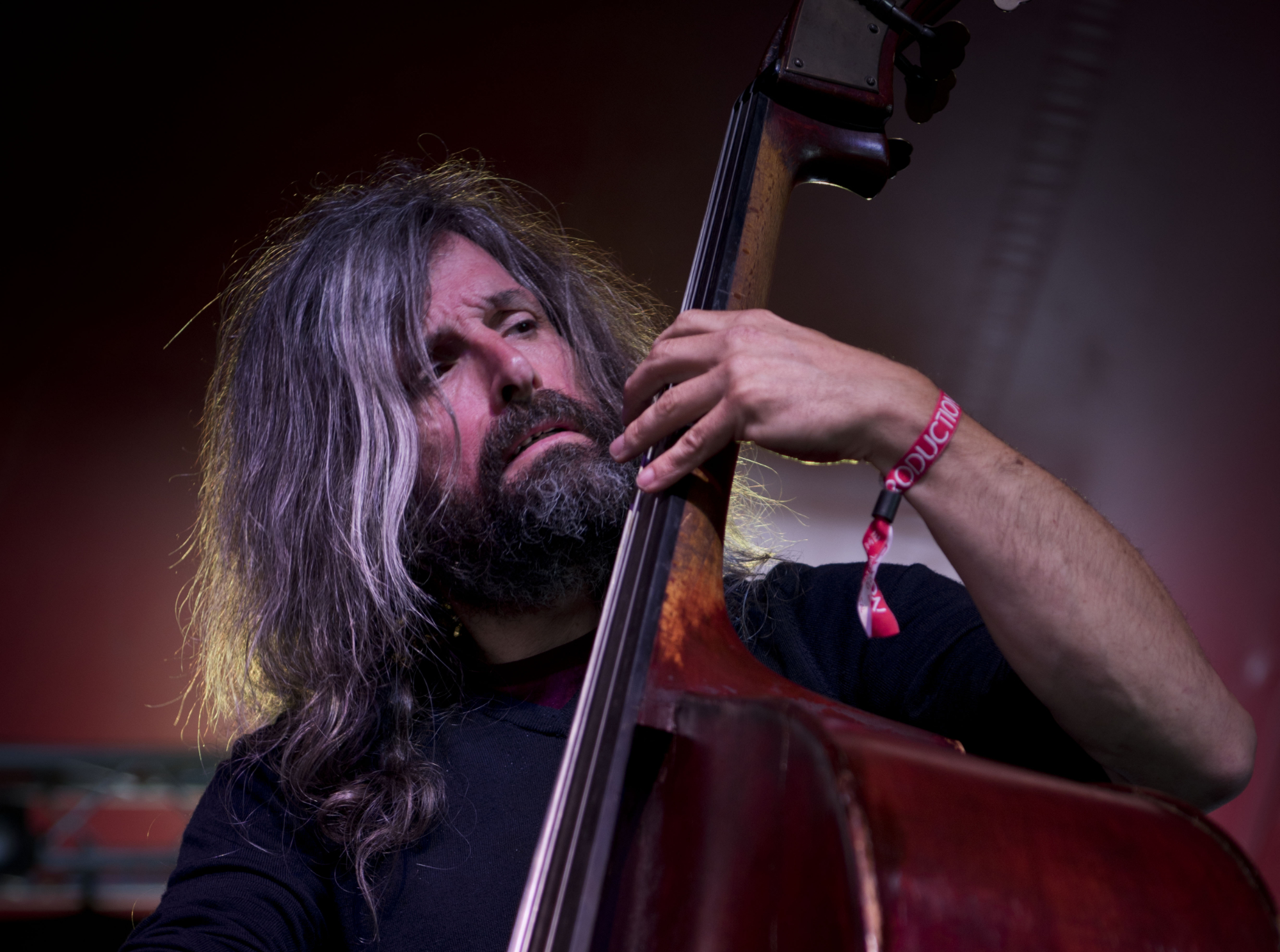 Are there any self-declared fans of jazz-and-related-musics out there who don't like Blue Note records? This year marks the 80th birthday of the label, and there's presents for everyone in the form of a slew of re-releases, lost sessions from the vaults and the release of not one, but two high-end documentaries telling the well-known story of the dauntless émigrés whose twin passions for photography and what was then known as 'negro jazz' created one of the 20th century's most recognisable cultural packages. Francis Wolff and Alfred Lion, along with designer Reid Miles ("only a casual jazz fan" according to biographer Richard Cook) achieved the perfect match of sound and image, and their legacy has endured to dominate the landscape to such an extent that the default image of 'real' jazz in popular culture is now cut from the Blue Note template; small groups of slickly suited and be-hatted musicians, emerging from a nimbus of cigarette smoke to lay out hip, blues-inflected lines over a driving swing beat, taking solos in order of importance (bassists always come last) before reuniting for the out-chorus. Wolff and Lion's status as Jewish émigrés fleeing from Nazi Europe, to champion the art of the disenfranchised in the US (the majority of Blue Note artists were subject to segregation laws through much of the label's foundation era) gives their enterprise a halo of virtue in our divided age; funder Max Margulis underscored the label's progressive credentials; while the music itself has become a benchmark for artistic authenticity.
Of course, jazz is a diverse, not to say diffuse art form, and Blue Note has always reflected this. Its initial impetus derived from Lion's enthusiasm for boogie-woogie piano; its first hit record was provided by an industry-blacklisted Sidney Bechet; and the hard-bop style with which it is most closely associated was by no means always as universally lauded as it is now. Amiri Baraka was particularly scathing in his book Blues People about what he saw as the 'dumbing down' of bebop by the addition of blues and gospel elements by educated urban players who should have known better. My well-thumbed copy of the 1978 Rolling Stone record guide was reflecting the spirit of the age when it devoted a whole page to Chick Corea's fusion experiments, another to the cerebral freedom of Anthony Braxton, while not deigning to even mention the considerable output of emblematic Blue Note stalwart Grant Green, beyond an oblique reference to what its writers sniffly dismissed as the 'stale, formulaic blowing format' of the typical 60s Blue Note release.
Blue Note actually embraced the free scene with some enthusiasm in the 60s and produced some epochal artefacts of the style; its engagement with fusion was less sure-footed, despite successes with Donald Byrd, Bobbi Humphrey, and the Mizell Brothers. Blue Note, now owned by Liberty, cast around for an identity and while this writer must confess to a sneaking affection for ex-Doors guitarist Robby Krieger's slick funkathon on the label, few would accord it classic jazz status. Operations were effectively discontinued after the 1979 EMI purchase; but the return of confidence in classic jazz coincided with a reaffirmation of the values of hot blowing over tough rhythms that Blue Note had championed so effectively, and the formulaic nature of many sessions, once derided as a stylistic dead end, had resulted in such a glut of material that a treasure trove of unreleased sessions now awaited rediscovery.
So Blue Note at 80 are still releasing records by the likes of Hank Mobley, Dexter Gordon and Jackie McLean, still promising unheard sessions by unsung heroes like Tina Brooks and Sonny Clark, and even returning to the vinyl format that was once declared as moribund as the "a standard, a boogaloo and a blues" blowing session that Lion and Wolff recorded so prolifically. Which goes to show, either that great art will outlast the vagaries of fashion, or that prognostication is a fool's errand. While purists may blanch at the inclusion of such populist fare as Norah Jones, Gregory Porter and GoGo Penguin on the roster, and Glasper continues to divide opinion, one could argue that Lion and Wolff's commitment was as much to the future of the music as to its past, and in this respect their legacy not only endures but flourishes.
Eddie Myer