Jazz News: Love Supreme Festival Line Up Announced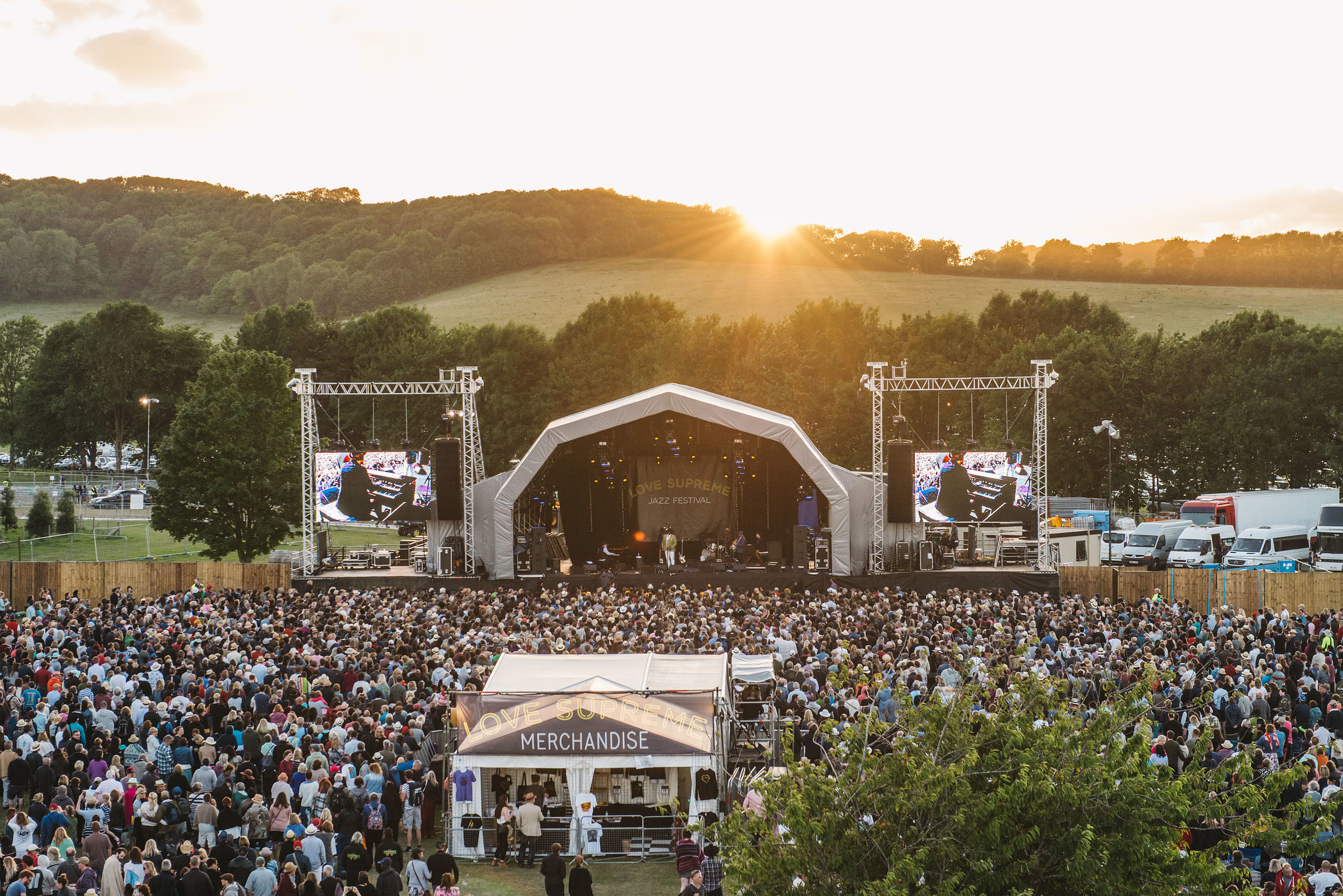 Love Supreme Festival have announced more artists to their line up, with The Cinematic Orchestra joining headliners Ms. Lauryn Hill and Gladys Knight. The Cinematic Orchestra have released their first album in 12 years, To Believe, on the Ninja Tune label.
The Bandstand stage, programmed by Brighton's New Generation Jazz and The Verdict, features Alex Curtis, Hey Buddy, Lost Organ Unit and Sam Carelse on Friday, with Saturday seeing BBC Young Jazz Musician of the Year Xhosa Cole, Quinn Oulton, Tomorrow's Warriors Septet, Zeñel and Mingus Underground. Sunday on The Bandstand features Bryony Jarman-Pinto, North Ark, Teotima, Clandestino and Terry Pack's Trees.
The Arena stage on Friday night is also programmed by New Generation Jazz and will feature Yakul, Patchwork Orchestra, French pianist Adrien Brandeis and DRC/UK Afrobeat band Kongo Dia Ntotila.
The late night slot Jazz In The Round will celebrate William Onyabor with Bukky Leo, together with sets by Rosie Turton, Cykada, Nick Walters Quintet, Chiminyo and Pyjaen.
The Bands & Voices stage, which features dance and spoken word, will have sets by Linton Kwesi Johnson, Steam Down and Wonky Logic, together with lessons and workshops from the likes of Swing Patrol.
As with previous years, panel talks, screenings and interviews will take place in the Jazz Lounge.
DJ sets in the Blue In Green bar will be provided by Shy One, Mr. Bongo, Patterns Residents, Auntie Flo, Tash LC and Tru Thoughts.
The festival runs from 5th to 7th July, 2019.
This article was amended on 29th April 2019 to clarify that New Generation Jazz are also programming the Friday night Arena stage.