Live Review: Frank Holder Trio @ The Hawth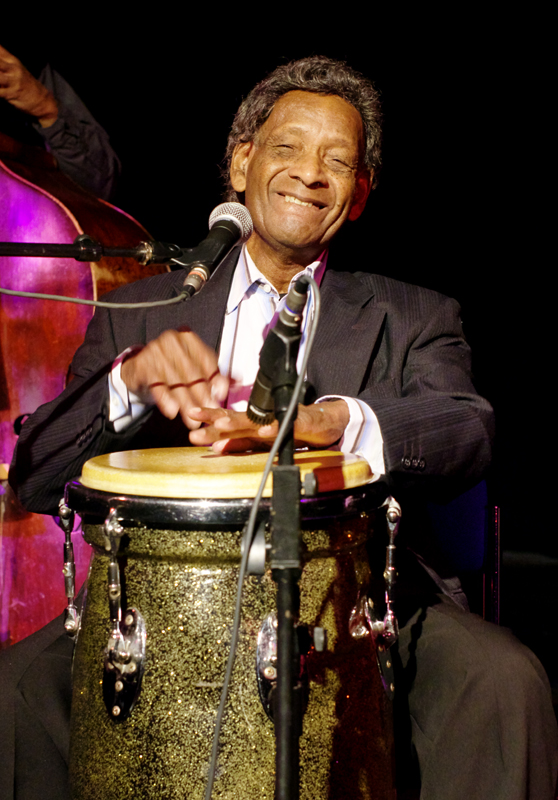 Frank Holder Trio
The Hawth, Crawley
Sunday 19th March 2017
Just two weeks shy of reaching 92 years of age Frank Holder is certainly by now a national treasure. He's not quite so firm on his feet with the dancing, he does sometimes forget the words, but scats easily over the problem or adds vocal improvisations, and his conga playing is undiminished. His voice too is also still strong, both with ballads and swingers. For nearly two hours, ably accompanied by Geoff Castle and Val Mannix, Frank entertained in his own inimitable fashion. No surprises with the choice of material, virtually all from The Great American Songbook, but that is a plus. He is so familiar with the material, yet it never feels as if he is just 'going through the motions'. It still sounds fresh.
Frank is one of the last of his kind, and it is amazing that he still does not really receive the recognition he deserves. Time marches on and everyone should resolve to catch him while you can. Singer, conga player, dancer, all round entertainer, he is the epitome of the phrase, 'They don't make 'em like that anymore'. Not to be missed.
Brian O'Connor
Photo of Frank Holder by Brian O'Connor.