Jazz News (July 2018)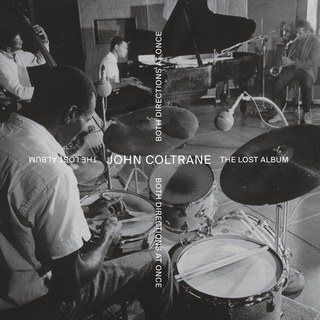 The Under Ground Theatre in Eastbourne has now closed for the near future as the lease, which expired back in 2016 but was renewed on a monthly basis, has been put out to tender by East Sussex County Council.
This comes at a time when venues across Britain are under threat, with The Stables in Wavendon currently challenging a housing development which may adversely affect the performance venue and their educational work.
Total Refreshment Centre in London have also had to close their performance space and move their upcoming performances to neighbouring venues in Hackney. The upstairs space, including the studios, will continue to function as normal.
On a more positive note, Band on the Wall in Manchester have confirmed their Arts Council England funding for a £1.65 million expansion plan which will develop the derelict building at the rear of the venue to enable more space for music performance, education and community projects.
Guitarist James Osler starts a new monthly night at The Rose Hill in Brighton. Entitled Outsource it is described as "a new evening of improvised music, combining Free Improvisation with Jazz, Electronics, Textures and Grooves". The first night will be Wednesday 25th July featuring members of Outside Broadcast, with a jam in the second half.
The big news in the jazz world is the release of a lost album by John Coltrane, which was recorded back in March 1963. Impulse will be releasing Both Directions at Once: The Lost Album on 29th June. The Elemental label are also releasing previously unissued live material from both Dexter Gordon and Woody Shaw.
As Sussex gets ready for Love Supreme Festival, Brainchild Festival has now sold out but volunteer tickets are still available for the creative, collaborative and environmentally conscious festival held at Bentley Wildfowl & Motor Museum on 13th-15th July. The same weekend sees Swanage Jazz Festival return under the directorship of guitarist Nigel Price. The jazz festival features a range of jazz acts including Claire Martin, Pete Long and Byron Wallen. The festival embraces all styles of jazz from New Orleans to big band and modern jazz with full weekend tickets priced at £112.
The end of July also sees the return of Llandudno Jazz Festival which features Gareth Lockrane, Alan Barnes, Art Themen, Sara Oschlag and Claire Martin.
Jazz Re:Fest comes to Brighton this year on Sunday 22nd July at Brighton Dome Concert Hall with Vels Trio, Daniel Casimir, Cassie Kinoshi's SEED and Yussef Dayes confirmed.
Vibraphonist Corey Mwamba is set to retire from live performance, preferring to focus on recording. You can read his explanation here.
Charlie Anderson