Live Review: Joss Peach's Full Circle at The Verdict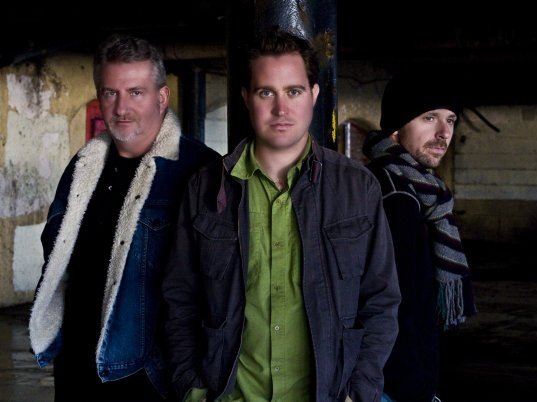 Joss Peach's Full Circle
The Verdict, Brighton
Saturday 28th June, 2014
On a night that saw a hen party at The Verdict, along with Joss Peach's tribute to Keith Jarrett, this could have been a disaster, but thankfully Joss is a good sport and the bride-to-be was an avid jazz fan.
Beginning with Charlie Parker's Billie's Bounce performed in the style of Keith Jarrett, Joss Peach's wife, Josie, guested on two numbers. With a robust tenor sound and a controlled, well-defined soprano sound, she was an excellent addition to the ensemble and the audience was left wanting more.
Joss showed his wide range of skills performing the beautiful ballad Blame It On My Youth and the quirky Common Mama.
Support was from bassist Terry Pack, with lots of beautiful, melodic soloing matched with the rhythmic interactions of drummer Jim Whyte.
At the end of the gig the hen party asked if the bride-to-be could sing a tune. Joss Peach was game and she gave a very good rendition of But Not For Me.
All in all, another excellent performance from Joss Peach and Full Circle, fully exhibiting their technical mastery together with a great awareness of each other.
Keep an eye on The Verdict's listings for Full Circle as they are sure to return soon.
Charlie Anderson