Guest Column: Julian Nicholas Diary of a Loose Tube part 2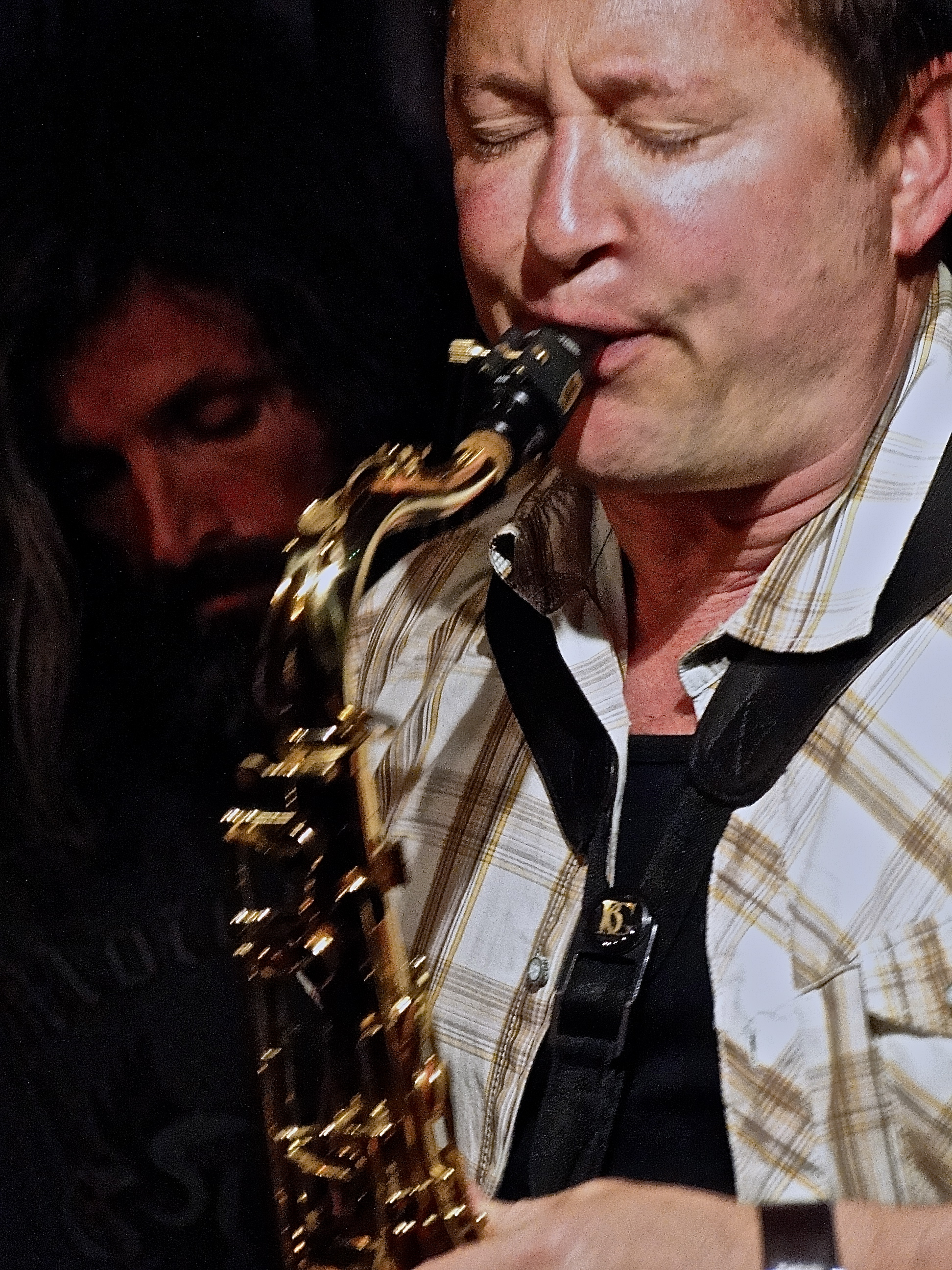 Diary of a Loose Tube – second instalment
A few weeks ago I wrote 'Diary of a Loose Tube' in anticipation of our week of rehearsals, a residency at Ronnie's and the launch gig at the Cheltenham Festival. Listening to the BBC Radio 3 broadcast of the Thursday night set in Soho made me realise it had all packed quite a punch…. especially from a distance – like a comet's tail, swooping by once in a generation.
John Fordham and Jez Nelson commented on the South African and folk elements of the music being a big part of the sound. True, and in the context of the larger current monoculture of a music scene, very refreshing too. Has jazz since the noughties been suffering (like classical and pop music) from the syndrome of shallow repackaging, tributing and recycling? Well, yes… to some extent – 'twas ever thus – although not previously on such a transparent level: almost shamefully. Influences are inspiring elements that are assimilated; don't copies betray a lack of creativity and always lack the actual ingredient X?
The Tubes' sound grew out of an unashamedly broad listening palette, learning through apprentice-like relationships that developed within a truly magnificent generation of British jazz. Artists from John Taylor and Stan Tracy, to Chris McGregor and Harry Beckett were supportive and generous with their time and insight. I really missed not seeing Harry Beckett. He would have been there to see the band. Quietly and dryly observing the subtleties of the situation with his inquisitive sub-tonal utterances. When I used to sit in with Dudu's band in the early 80s, Harry used to make me feel safe – not only with the music, but with the extremes of Dudu's behaviour too!
Twenty-five years ago, most 'Tubes' were in their mid twenties – we're all about 50 now, and it shows (tubby midriffs aside). It shows in how well established Django and Iain are in their jazz credentials, as are Mark, Julian, Chris, Eddie, Martin and Steve. It shows in the maturity of the individual playing, and generally efficient behaviour around a gargantuan logistical task. It shows in the sophistication of professional pathways we have pursued and explored, and especially in the developed community of our families and children who came to the historic gig at Ronnie's last month – including my Rosebud coming over from Berlin for the last set of the residency.
But mostly it showed in the core of the music; the virtuosity of the ensemble, how clearly the band can evoke atmospheres, approach subtle musical techniques, switching time-feels; blending dynamics, vibratos and articulations; the identities of the writers working with a more informed palette; the passion and commitment of the improvising – marked by the uniqueness of approach of a Buckley or a Bates, quenching like fresh spring water at source.
There are natural waves of gestation and creativity in all artistic communities, and currently it would seem that there are seedlings of some very creative dynamic shifts rising in the UK jazz scene with its uniquely different take… The untouchable caste in Hinduism expects a man of 51 to take a year 'out' to explore, assess, find new inspiration … (let's gloss over the women's expectations for the sake of my point..)
Perhaps Loose Tubes is offering us 50-year-olds all of those things and more, but the audience must be there for it to function, the venues willing to value it – for instance: the Barbican has invited Wynton Marsalis & the LCJO to be its artists in residence YET AGAIN! ….err, why? This alone must be costing 10% of the entire UK budget for support funding for jazz…. (£1million). And if the London Jazz Festival can't give British acts top billing, how are we ever going to climb out of the primeval swamp of the ingrained prejudice of the British audience, academic establishment, media and arts organisations AGAINST the value of the music we make here in the UK, stood next to that of the USA?
The most common defence offered by capitalists (e.g. the current culture secretary) is that the people choose. Well … it doesn't take a jaded old British jazz musician to spot that if British jazz isn't on the menu, folks aren't likely to order it, are they?
On which subject, I am proud to announce that Claire Martin and I are going to maiden voyage our 'South Coast Jazz Festival' on January 23rd, 24th and 25th 2015 at The Ropetackle Arts Centre in Shoreham, featuring among others the incredible 'locals' Bobby Wellins and Geoff Simkins. The fact that these two players are 'locals' to us is all the more reason for us to celebrate! They are not only great individual stylists on their instruments, but are rarely seen together (always dynamite!) and rarely seen locally in a larger venue. They bring with them the inestimable Gareth Williams on piano (now living in Hampshire), the effervescent Martin France (Lewes), and brilliant Sam Burgess (Lewes). Look out for further announcements, but with BBC Radio 3 talking to us, and with Bobby "2012 Jazz Musician of the Year"(Parliamentary Jazz Awards) Wellins' 79th birthday being on January 24th, you can see where we're hoping to go with this, perhaps?
…………………………………………..
Julian is appearing at 'The 606' with Kit Downes, Eddie Parker and John Parricelli on Thurs 26 June; 'Ropetackle Arts' with Claire Martin & Ian Shaw on Fri 1 August; Brecon Jazz Festival with 'Loose Tubes' on Fri 8 August, 2014.