Live Review: Sari Schorr at The Hawth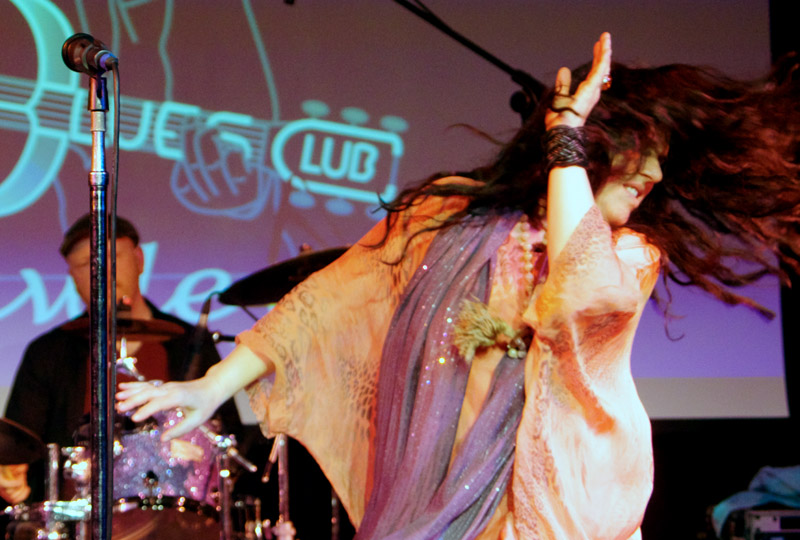 Sari Schorr and the Engine Room
Crawley Blues Club, The Studio,
The Hawth, Crawley
Sunday 16th April 2017
I'd never heard of Sari Schorr until she was listed as appearing at the Hawth. Quite a revelation. From all out blues, a touch of rock, and more than a hint of jazz, she puts on one powerhouse performance. Then, out of the blue, delivers a poignant version of the ballad Stormy Monday, her voice coping more than adequately in the switch from raw blues. She is promoting what appears to be her first major recording, the aptly titled, Force of Nature.
She's in Europe at the moment, but will be back in the UK on May 19th to 27th with another 6 gigs. Don't miss her.
Sari Schorr performs at The Ropetackle, Shoreham on Friday 26th May.
Sari Schorr, vocals; Innes Sibun, guitar; Anders Olinder, keyboards; Kevin Jeffries, bass; Kevin O'Rourke, drums.
Review & Photo by Brian O'Connor