Elaine Delmar at The Hawth in Crawley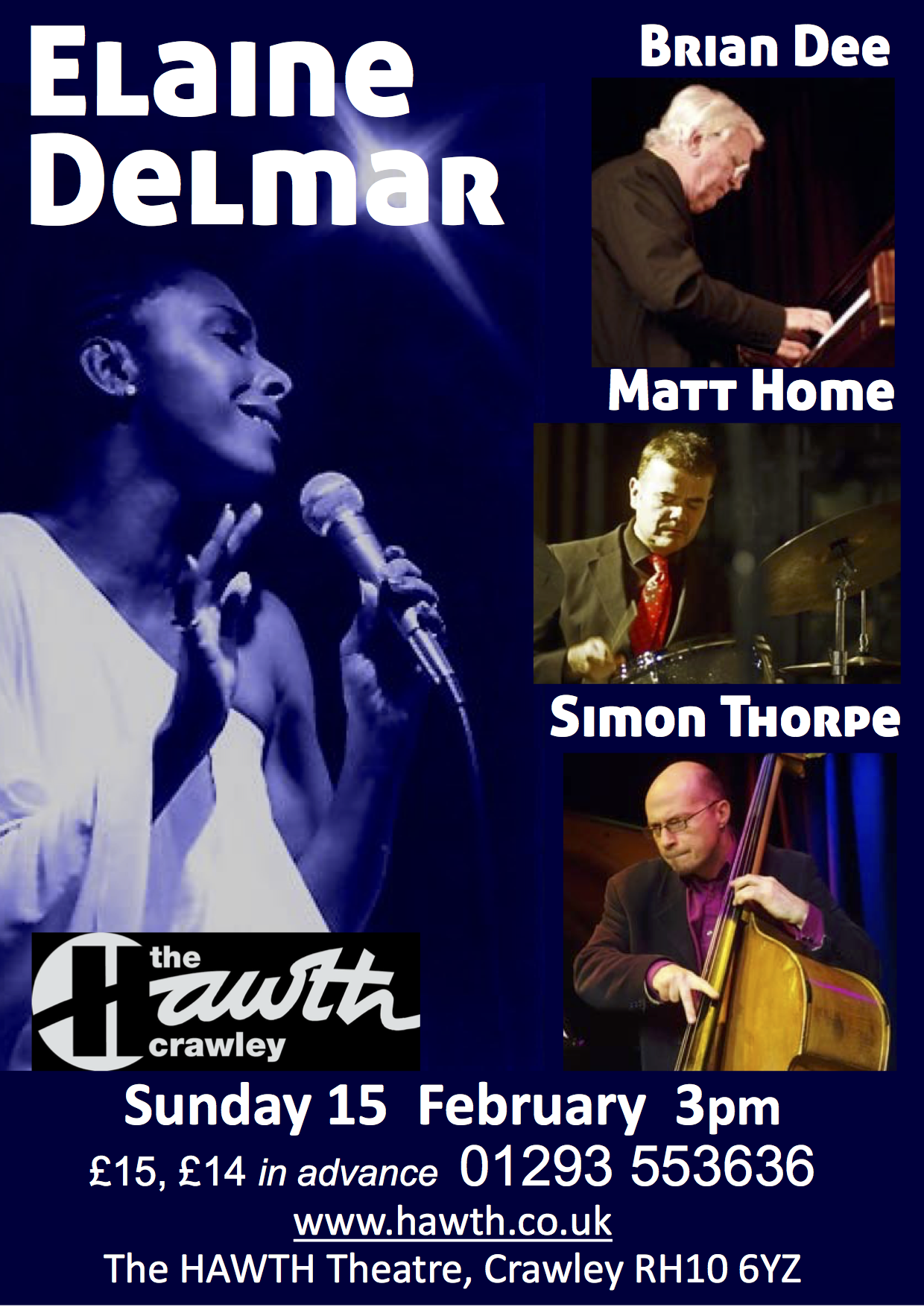 Vocalist Elaine Delmar was born into a musical family, her Dad a jazz trumpeter with an extensive record collection of classic jazz vocalists. It was this environment that nurtured her love of the American Songbook and Elaine performing a series of composer tributes to the likes of Gershwin and Cole Porter.
Performing from a young age she has appeared on radio broadcasts and in theatre productions, performed extensively on luxury cruise ships and regularly appears at Ronnie Scott's in London.
Elaine Delmar appears at The Hawth in Crawley on Sunday 15th February 2015 with pianist Brian Dee, bassist Simon Thorpe and drummer Matt Home.
For more information on Elaine Delmar visit www.elainedelmar.com