The Snowdrop Jazz Night, Lewes (April 2015)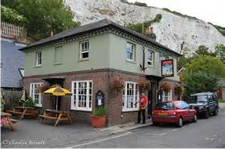 The Snowdrop Jazz Night, Lewes
Hosted by Terry Seabrook on keys with various featured guests and sidemen.
Free admission (collection taken towards running expenses).
Great beers and top nosh.
The Snowdrop Inn, 119 South St, Lewes, East Sussex BN7 2BU Tel:01273 471018
Monday 6th April
Lou Beckerman
with Terry Seabrook on piano & Steve Thompson on bass
Whether scat swing singing or lingering over a leisurely love ballad, the heart of Lou Beckerman's work has always been a love of the music, her passion for jazz and collaborative music-making, and a delight in performing for audiences. A musician for over thirty years, her musical influences range from classical, jazz and folk to world music. Her career has included radio and television, and as a recording artist, two albums, most recently 'Into the Blue' – a collection of newly-arranged standards and jazz-infused original compositions.
She has played in venues across the UK and in the USA, her music sitting as comfortably in a large concert venue as it does in an intimate jazz club. Lou's vocals have been described as 'a stairway to heaven' and 'like being rolled in honey'!
Monday 13th April
Art Themen
with Terry on organ and Milo Fell (drums)
Photo of Art Themen by Richard Kaby
Art Themen was born in Manchester. In 1958 he began his medical studies at the University of Cambridge, going on in 1961 to complete his studies at St Mary's Hospital Medical School in London, qualifying in 1964. He specialised in orthopaedic medicine, eventually becoming a consultant. He started playing jazz with the Cambridge University Jazz Group, and then in London playing with blues musicians Jack Bruce and Alexis Korner. In 1965 he played with the Peter Stuyvesant Jazz Orchestra in Zürich, going on to play with such English luminaries as Michael Garrick and Graham Collier's Music.
In 1974 he entered on what was to be one of his central musical relationships when he started playing with Stan Tracey. He has played with all of Tracey's groups, touring with him all over the world as well as around the UK. He has also played and toured with musicians such as Nat Adderley, Ian Carr, George Coleman, and Al Haig.
His style originally owed much to the influence of Dexter Gordon and Sonny Rollins, but later influences included such disparate saxophonists as Coleman Hawkins, Evan Parker and John Coltrane.
Themen was interviewed by Julian Joseph on BBC Radio 3's Jazz Line-Up on 22 November 2014 as a celebration of the saxophonist's 75th birthday. He revealed that he had originally played clarinet, but since page three of the tutor book had been missing he had played for some time with the mouthpiece upside-down. He was inspired to play saxophone after attended a gig by the Dankworth Seven, at the local Palais, at the age of 16, with a female cousin. The immaculately-dressed and manicured saxophonist Danny Moss winked at Themen's cousin and the instant effect this had convinced Themen that his future lay in the saxophone.
Monday 20th April
Abi Flynn (vocals)
with Russ Gleason on drums and Terry on organ
Abi Flynn is a young and up and coming Brighton-based jazz singer. Originating from Worthing, she studied a 5 year music degree specialising in soul and funk performance and composition and continued to perform all over the South within this field until she discovered her passion for jazz 2 years ago.
Drawing on classic influences such as Ella Fitzgerald and Nancy Wilson, along with modern jazz influences such as Esperenza Spalding and Gretchen Parlato, Abi likes to deliver a deeply moving and captivating vocal performance with her sultry tone, as well as experimenting in the realms of scat and advanced rhythmic and melodic patterns.
Fairly new to the Brighton jazz scene, she continues to work her way up, playing alongside some of the best musicians in the South and delivering exciting and mesmerising performances.
Monday 27th April
Roy Hilton (piano)
with Malcom Mortimore on drums and Terry on organ
Roy Hilton went to Leeds College of Music which was the first University in the country to offer a Jazz Course. He went on to become a successful Musical Directorand is now living in Eastbourne. He recently recorded a CD with top British Jazz Guitarist Dave Cliff who was at Leeds with Roy. He has worked in all branches of the music business as MD, Arranger and Pianist in films, theatre, broadcasts etc. but his first love is jazz .He has played with Sonny Stitt, Sonny Criss,Teddy Edwards, Bobby Shew ,Howard Alden and many other internationally known musicians and has recorded an album of the music of Tadd Dameron for Spotlite records with Dave Cliff and Geoff Simkins which gained much critical acclaim.
Terry Seabrook