THE SNOWDROP JAZZ NIGHT, LEWES (August 2015)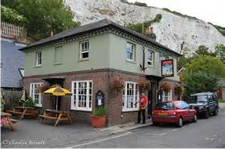 Hosted by Terry Seabrook on keys with various featured guests and sidemen.
Free admission (collection taken towards running expenses).
Great beers and top nosh.
The Snowdrop Inn, 119 South St, Lewes, East Sussex BN7 2BU Tel:01273 471018
Monday 3rd August
Mark Bassey
With Terry Seabrook, organ and Alex Eberhard, drums.
Trombonist Mark, of course, needs no introduction as he is not only one of the most popular jazz players in the area but also one of our great jazz educators, running numerous workshops and student bands. Expect some original numbers (some getting rather funky) alongside some of the great standards.
Monday 10th August
Frank Griffiths
With Terry Seabrook, organ and Alex Eberhard, drums.
Frank Griffith (Tenor sax / clarinet/jazz arranger – composer)
Frank was born Oregon USA in 1959, Frank lived in New York City from 1980-1995. While there he worked with Ron Carter, Jon Hendricks and Jack McDuff and played lead alto with the Glenn Miller Orchestra for a nationwide tour in 1984. He also worked with the orchestras of Toshiko Akiyoshi, Mel Lewis, Buddy Rich and Mel Torme.
As a composer/arranger Frank has contributed music to the Ron Carter Nonet, the Lionel Hampton Orchestra, the Jon Hendricks Explosion, the Blue Wisp Big Band and the Brooklyn Philharmonic Orchestra.
Moving to London in 1996, Frank has arranged for and worked with many top UK and leads his own band, The Frank Griffith Nonet which performs frequently in London . His debut CD "The Suspect" featuring Tom Harrell on HEPJAZZ in 1999 is also currently available internationally. He is also the Director of Performance at Brunel University.
Monday 17th August
Jo Rotunna
Vocalist with Nigel Thomas, bass and Terry Seabrook, piano.
Jo (one of our fresh newcomers to the jazz scene) will be singing jazz standards, bossa nova and swing. An elegant trio with a very distinctive sound; a journey through swing, standards, blues-jazz, soulful ballads & latin (sang in Portuguese and Spanish).
Monday 24th August
Jack Kendon
Trumpeter with Peter Hill- drums and Terry Seabrook – organ
A rapidly growing talent on the local scene Jack is well known for both his Thursday night session at The Bristol Bar and his appearances with The Flash Mob at The Mesmerist. Tonight he can shine as the guest soloist.
Monday 31st August
Paul Richards
Guitarist Paul Richards with Terry Seabrook, organ and Alex Eberhard, drums.
"A gem on the stage. Paul Richards beautifully updated the Laurindo Almeida nylon-string Brazilian guitar style" Jazz Wise
Paul performs all over the UK and abroad, giving solo guitar recitals spanning Latin, classical and jazz genres. He is well known for hosting the Brunswick Jam but tonight Paul takes the lead chair in an organ trio setting.