The Snowdrop Jazz Night, Lewes (July 2015)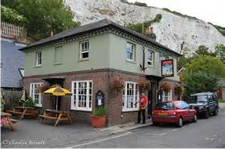 The Snowdrop Jazz Night, Lewes
Hosted by Terry Seabrook on keys with various featured guests and sidemen.
Free admission (collection taken towards running expenses).
Great beers and top nosh.
The Snowdrop Inn, 119 South St, Lewes, East Sussex BN7 2BU Tel:01273 471018
Monday 6th July
Quinto
Latin jazz featuring Raul D'Oliviera with Dave Cottrell on drums and Terry Seabrook on organ.
Quinto play the rhythms of Brazil and Cuba with a Jazzy vibe. Raul D'Olivera (trumpet, vocals & percussion) Dave Cottrell (drums) & Terry Seabrook (keys). Very entertaining & very lively.
Their show includes classics such as Brazil, Mas Que Nada, songs by Antonio Carlos Jobim (Girl from Ipanema) and originals.
Monday 13th July
Andy Urquart
Contemporary trumpeter with Alex Eberhart on drums and Terry Seabrook on organ.
Andy Urquhart is co-leader of the house band at The Jazz Cafe in Sandbanks and has worked many with top jazz artists including Jim Mullen, Jools Holland, Tina May, Ian Shaw, Alan Barnes, and Mark Nightingale to name a few. He is founder member of The Sound of Blue Note, a band that pays homage to the music and artists of the legendary Blue Note record label.
Monday 20th July
Imogen Ryall
Vocalist with Dave Trigwell on drums and Terry Seabrook on organ
Since her debut ages 17 at The Chichester Jazz Festival in 1985 (broadcast on Radio 2), Imogen has become a much-loved singer by audiences and musicians alike. She has toured extensively throughout the UK and has performed at venues including Ronnie Scott's, The Barbican Hall, the 606 Club and Pizza On The Park, London.
She attended The Guildhall School of Music & Drama in 1988 and was fortunate enough to study with and perform alongside such jazz luminaries as Kenny Wheeler, Norma Winstone and John Taylor. Imogen has been a featured vocalist on numerous recordings including the award-winning Guildhall Jazz Band's CD 'Essence' (multiple winners of the BBC Big Band Competition).
Monday 27th July
Andy Panayi
Saxophonist and flautist with Nigel Thomas on bass, Milo Fell on drums and Terry Seabrook on piano
Andy Panayi is an exceptionally gifted jazz musician, skilled in performance, composition and arranging. He plays all the flutes and all the saxophones and currently leads his own groups, both jazz and classical.He also writes commissioned works and preparing manuscripts for his arranging -composing -transcribing business ALP MusicT.Andy has performed and recorded with many singers such as Shirley Bassey, Jessye Norman, Paul McCartney, Salena Jones, Elvis Costello, Georgie Fame, Peter Skellen, Zoot Money, Irene Reed, Elaine Delmar, Helen Shapiro, Madeline Bell & Patty Austin to name a few.
He's also worked alongside or supported Abdullah Ibrahim (Dollar Brand), Freddie Hubbard, Louie Bellson Octet & Big Band, Ed Thigpen, Jiggs Whigham, Billy Cobham, Indo-Jazz Fusions run by Johnny Mayer, Vale of Glamorgan Contemporary Music Festival, LSSO, The Moscow City Ballet, Ronnie Scott & his Side-men, Scott Hamilton, Ken Peplowski, Pepper Adams, Kenny Baker, Ted Heath/ Don Lusher Big Band, BBC Radio Big Band, Bert Kaemphert Orchestra, Stan Tracey Big Band -Septet – Octet, John Dankworth & Cleo Laine, The John & Alec Dankworth Generation Big Band, Humphrey Lyttelton and many more.
Terry Seabrook