The Snowdrop Jazz Night, Lewes (November 2015)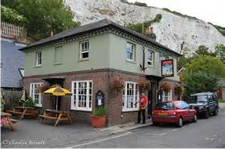 Hosted by Terry Seabrook on keys with various featured guests and sidemen.
8-10:30pm
Free admission (collection taken towards running expenses).
Great beers and top nosh.
The Snowdrop Inn, 119 South St, Lewes, East Sussex BN7 2BU Tel:01273 471018
Monday 2nd November
Lawrence Jones
(US sax and flute man)
with Malcolm Mortimore (ds) and Terry Seabrook (organ)
Monday 9th November
Terry Seabrook Piano Trio
with Paul Whitten (bs) and Alex Eberhard (ds)
Monday 16th November
Ashley Slater
(Loose Tubes MC, vocals/Trombone)
with Paul Whitten (bs) and Alex Eberhard (ds)& Terry Seabrook – piano
Ashley was born in Schefferville, Canada in 1961, moved to California & In 1977 to Edinburgh, Scotland where he joined army as a bass trombonist. He also got his first taste of minor stardom whilst standing in for the lead singer of Northern Irish R&B band Otis and the Elevators.
In 1983 after leaving the army, he attended the National Centre for Orchestral Studies, after which he joined the jazz orchestral collective Loose Tubes. Over the next few years he was the bass and tenor trombonist of choice for the likes of George Russell, Carla Bley, Andrew Poppy, El Sonido de Londres, Billy Jenkins, Django Bates and Andy Sheppard. During this time he also worked as a session musician recording and arranging for The The, The Style Council, Fairground Attraction, Julia Fordham and the Rolling Stones.
Ashley and a fellow loose tuber, John Eacott had been singing and writing songs for their funk band project called Microgroove. Their USP was an electric tuba played by Oren Marshall. They released one album called The Human Groove in 1988.
In 1993, shortly after Norman Cook, a.k.a. Fatboy Slim, had remixed one of Microgroove's tunes, ("Walkin'") they teamed up to form Freakpower and went on to have a top three hit single in the UK with "Turn On, Tune In, Cop Out".. Since then he has toured with Sam Rivers, Hermeto Pascoal, Roy Nathanson's Jazz Passengers, Hugh Masekela, Dub Pistols and his own band BigLounge. He also recently appeared with Elvis Costello and Debbie Harry at the London Jazz Festival.
In 2011, Slater formed an electro-Swing act called Kitten & The Hip, featuring his partner Scarlett Quinn on lead vocals which was featured in the auditions for The X Factor 2014.
Monday 23rd November
Andy Williams
(Guitar)
with Terry Seabrook, organ; Javier Forero, drums.
Andy has worked with many of Britain's finest musicians. These include guitarist Martin Taylor, vocalist Liane Caroll and saxophonist Alan Barnes. He has performed at many major venues worldwide and can boast performances at Ronnie Scotts club, The Royal Festival Hall, The Royal Albert Hall and the Rock Garden in London as well as the Blue Note and BB King's Club in Times Square, New York.
Monday 30th November
Quentin Collins
(Trumpet)
with Terry Seabrook, piano; Nigel Thomas, bass and Milo Fell, drums.
A Trumpeter whose style is a sizzling update of the Morgan/Hubbard approach." MOJO Magazine.
For over a decade, Quentin Collins has established himself as one of Europe's top up-and-coming Jazz/Commercial trumpeters, having worked with a plethora of internationally reknowned artists across many genres.
Among the jazz musicians he has worked with are Tony Kofi, Jean Toussaint, Joel Frahm, Jason Rebello, Gregory Porter, Will Vinson, Roy Hargrove, Fred Wesley, Liane Carroll, Gwyneth Herbert, Kyle Eastwood, Phil Robson, Ingrid Laubrook, Troy Miller, Andrew McCormack, Jim Hart, Renato DAeillo, Andrea Pozza, Mulatu Astatke, Cleveland Watkiss, Nick Vayenas, Jonathan Gee, Mark Lockheart, Mornington Lockett, Dennis Rollins, Tim Garland, Norma Winstone & Ray Gelato to name but a few.
In 2007 Quentin released his debut solo album "If Not Now, Then When?" on SunlightSquare Records to much critical acclaim. Jazzwise magazine called it an "Intensely impressive debut" whilst The Guardian said "(Booker) Little's harmonic adventurous & (Alex) Sipiagin's rich tone can both be heard in Collins' sound on this vigorous set." MOJO magazine, who voted the record one of its top ten jazz albums of 2007 said "superb debut from a trumpeter whose style is an update of the Morgan/Hubbard approach."
He has been playing for the Kyle Eastwood band, with whom Quentin has been touring extensively throughout 2012/13/14. Summer gigs have included a double bill with the Marcus Miller band at Jazz In Marciac, which was shown live on Mezzo Channel across Europe.