THE SNOWDROP JAZZ NIGHT, LEWES (October 2015)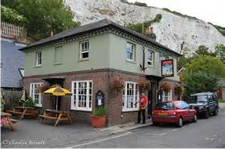 Hosted by Terry Seabrook on keys with various featured guests and sidemen.
Free admission (collection taken towards running expenses).
Great beers and top nosh.
The Snowdrop Inn, 119 South St, Lewes, East Sussex BN7 2BU Tel:01273 471018
Monday 5th October
Geoff Simkins
with Terry Seabrook, piano; Nigel Thomas, bass; Milo Fell, drums.
Geoff started playing jazz in his early teens and has appeared at concerts in the UK, Europe, Scandinavia, West Africa, and the Far and Middle East. He leads his own quartet with Nikki Iles, Simon Woolf and Martin France and is a tutor at Trinity Music College and the Welsh Conservatoire
Nigel Thomas studied classical double bass technique for three years but is mainly self-taught. He has worked with Byron Wallen Jim Mullen, Pete King, Don Weller, Toni Kofi, Ben Castle, Celtic fusion band Carmina and leads his own quintet. He also leads and sings in the Brighton Blues Corporation (BBC).
Monday 12th October
Alex Bondonno
With Terry Seabrook, organ and Noel Joyce, drums.
Well known locally as leader of the Straight No Chaser Big Band, Alex Bondonno is a multi-instrumentalist with diverse influences from Abdullah Ibrahim through to Ornette Colman and beyond. His angular but lyrical improvisatory style on tenor saxophone is shown through more unusual jazz pieces and his own compositions as well as a few choice standards. He is joined by his drummer colleague from the big band, Noel Joyce.
Monday 19th October
Sara Oschlag
Vocalist with Terry Seabrook, piano; Dan Sheppard, bass; Dave Trigwell, drums.
The Brighton jazz scene has had a boost of late with the arrival of the exciting young singer Sara Oschlag. Since the Danish-born singer relocated to Brighton she has lit up the local scene and been warmly welcomed by its musicians. She displays a maturity beyond her years in her song selection as well as her interpretation and whether swinging hard or caressing a ballad, Sara takes the listener on a journey, breathing new life into the old standards. I urge fans to catch one of Sara's gigs and, in the meantime, check out her dazzling album: "My Little Boat" which whets the appetite for the future of this great young singer. (Jim Mullen) She is joined tonight by the superb bassist Dan Sheppard and the excellent drummer Dave Trigwell.
Monday 26th October
Graham Flowers
Trumpeter Graham Flowers with Terry Seabrook, organ and Peter Hill, drums.
Graeme Flowers has performed with Quincy Jones, Rumer, Michael Buble, The Brand New Heavies, The James Taylor Quartet, Jamie Cullum, Charlotte Church, Carleen Anderson, Mica Paris. For the past 9 years, Graeme has toured with Kyle Eastwood, and played at all the major jazz festivals and jazz clubs in America, Japan, Europe, Indonesia and South Africa.. Graeme is also the long- time featured trumpet player in Terry Seabrook's groups Cubana Bop and Milestones.
Brighton native Peter Hill's busy schedule this past year included a performance by his group the Ornate Quartet at the Love supreme jazz festival, in which they explored the music of Ornette Coleman.